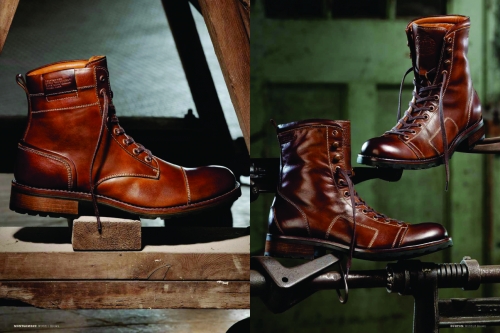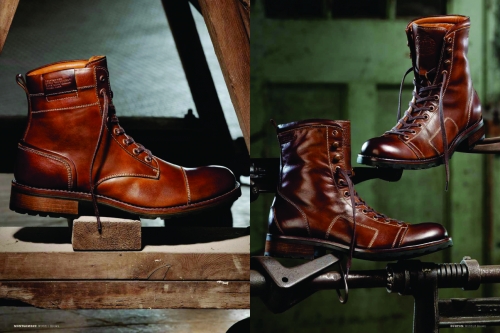 Made in the USA since its creation over 125 years ago, boot maker Wolverine will be launching a heritage collection in the fall that will feature a selection of boots made in its Rockford, Michigan factory. ACL has gotten an inside look at the pieces and says the boots are "made from beautiful leather, have good detailing and are in classic shapes."
Wolverine's Christina Vernon had this to say:
We are getting ready to re-launch Wolverine's 1,000 Mile Boot which was first produced in the early 1900's and was the boot that really put Wolverine on the map in terms of making great fitting, comfortable and durable footwear.  At the time it was known for giving you 1,000 miles of wear.

For fall 2009, we are re-launching the collection throughout Europe, Asia and North America.  with several styles taken directly from our archives.  The pinnacle of the collection is the original 1,000 Mile Boot which will be manufactured in the US.  The rest of the collection is not made in the US, but we are planning future developments of the US made line for Spring and Fall 2010.