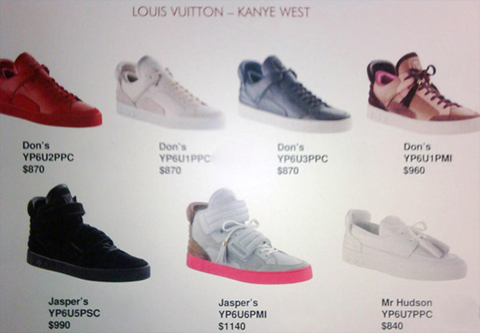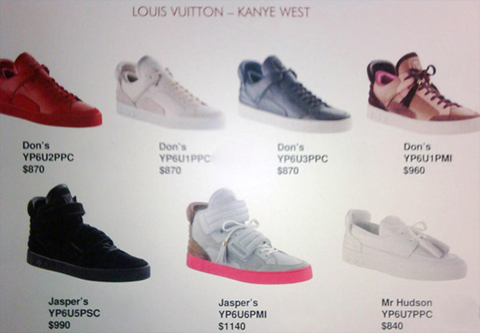 I LVOE LV has informed us of the pricing for the Kanye x LV sneakers. There are three models in Kanye West's Men's Sneaker Collection, they're the Don's (presumably named after Kanye West himself, or after his manager Don C), Jasper's (named after Kanye's barber), and Mr. Hudson's (named after the GOOD Music artist and 808 collaborator of the same name).
They will all vary in price: Don's $870 – $960, Jasper's $990 – $1140, Mr. Hudson's $840. The prices are pretty but what did you expect? I don't expect man of Kanye's loyal fans to be able to afford these.  I'm sure his blog's going to be filled with hate comments when they get a hold of this. 
To see the entire breakdown of pricing shoe-by-shoe, head to I LVOE LV.