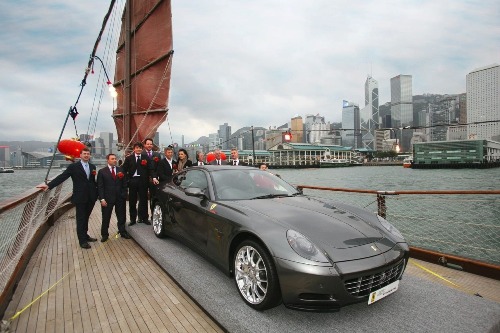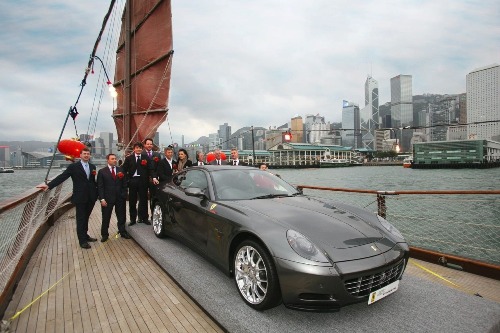 Our friends at eGMCarTech have informed us that the 1,000th Ferrari sold to a Hong Kong customer has been delivered. The first Ferrari was delivered in Hong Kong in the early 1960s. Now, about 45 years later, Ferrari delivered its 1,000th vehicle to a Hong Kong customer – Mr. Didier Li. A very special ceremony took place for the delivery of the 1,000th Ferrari in Victoria Harbour yesterday.
Over 65 international media from Hong Kong joined Mr. Li on board 'Huan', a Chinese Junk (boat), as he took delivery of his brand new 612 Scaglietti One-To-One.
With a total of 115 Ferraris delivered to Hong Kong in 2008, Japan is still Ferrari's primary market in the region with sending 433 unites to the country in 2008.