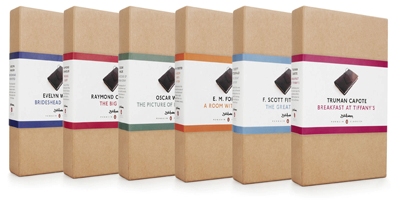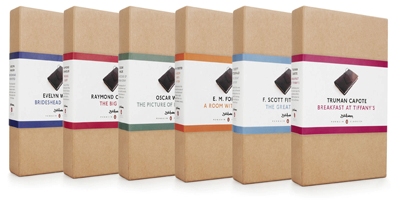 Bill Amberg and Penguin Books have collaborated to produce this series of luxury leather Penguin Classics. Bill has chosen six of his favourite modern novels for their enduring and cosmopolitan style, and bound them in the softest, rich brown calves leather.
It is a fresh and innovative use of leather, a traditional material associated particularly with hardback volumes, but here used as a pliable binding for paperbacks. The leather has been specially worked so that the more each book is handled the better protected and more beautiful it becomes.
More info and images after the jump. 
Buy It: From £30.00 at Bill Amberg