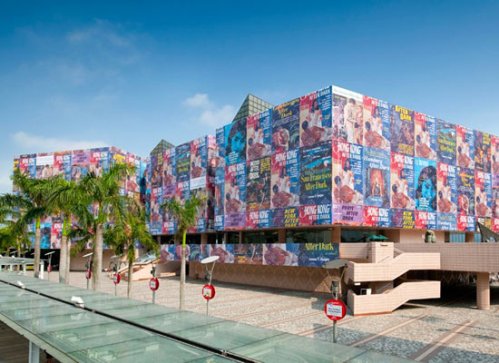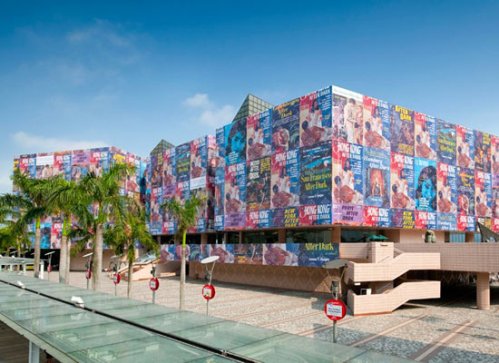 LV's teamed up with artist Richard Prince to wrap the Hong Kong Museum of Art for a special exhibition. "Louis Vuitton: A Passion for Creation" is a new show organized in coordination with the Consulate General of France. The special facade is based on Prince's 'After Dark' series and features enlarged covers from pulp-fiction novels printed on fabric.
At the show, expect to see a wide range of mediums from paintings, photographs and video installations with works by Frank Gehry Jean-Michel Basquiat, Gilbert & George, and Jeff Koons. Many of Louis Vuitton's collaborations with artists such as Takashi Murakami, Stephen Sprouse and Richard Prince will also be on display.
The show will be running until August 9th.
More images after the jump.