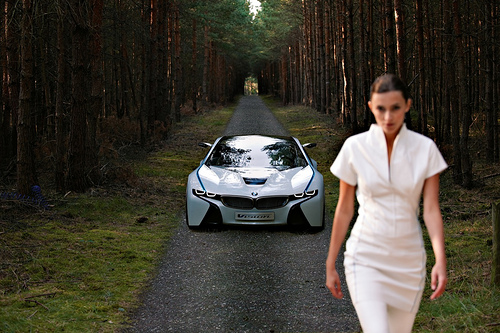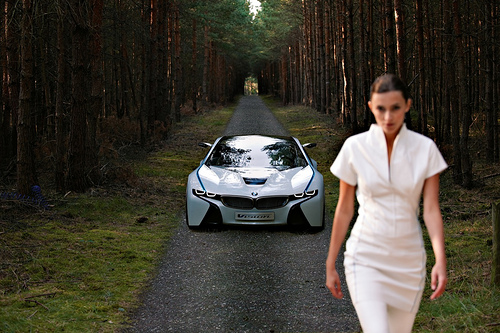 BMW has finally decided to take the covers of their Vision EfficientDynamics Concept vehicle ahead of its scheduled debut at the Frankfurth Motor Show. BMW says that the high-performance concept study, with their ActiveHybrid technology, showcases  "future demands in sustained mobility" and is "a symbol for the future of Sheer Driving Pleasure in harmony with trend-setting efficiency."  The automaker says that the aim of the Vision EfficientDynamics, is to realize "the performance of a BMW M Car and a highly emotional character combined with the fuel economy and emission management of a modern small car in the premium class."
he power delivered by the two electric motors and single diesel 3-cylinder engine gives the BMW Vision EfficientDynamics concept a level of performance superior to anything provided so far by a hybrid vehicle. Acceleration from a standstill to 100 km/h comes in just 4.8 seconds, while achieving fuel economy equivalent to 62.6 mpg.
For more technicalities and the press release, we suggest you head to egmCarTech. For anyone just looking to drool a bit more, hit the jump for a video and more images.