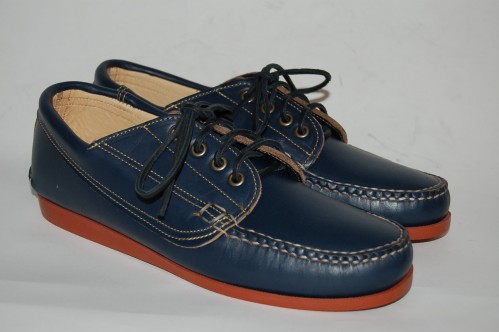 Maine-based shoemaker Quoddy has hit the century, and although no celebration plans have yet been made, they have plenty of justification. Their handmade style has gotten much praise as of late, so much so that they revenue has increased 100 percent year over year. They've also picked up some notable retail accounts, including Seattle-based Blackbird and New York's Leffot.
The Masleet Oxford shown above is really something else. The Horween Navy Chromexcel leather is mated with a red brick sole, making for one fine shoe. It's 100% hand sewn, and like all Quoddy products, it takes up to eight weeks to finish. Time well spent, for sure. Look for this pair and other Quoddy shoes to hit Leffot in the near future.
More images after the jump.