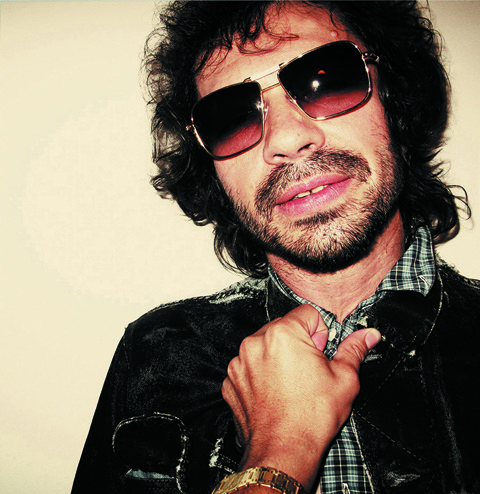 Louis Vuitton's dropped some looks at the label's lineup of sunglasses for the Spring/Summer 2010 season. The eyewear is exclusively manufactured for Louis Vuitton by optical craftsmen from the French region of Morez, the Jura and Italy's Cadore region. To illustrate the products, they went with a portrait gallery by Parisian and New York trendsetters. Among the list of notables is André and Olivier Zham.
The men's collection develops the Damier graphic world, taking its inspiration from avant-garde contemporary architecture and appealing to the classic man, the casual, avant-garde man and the extravagant, egocentric man. This collection is packed with technological content with 3D hinges, original arm end details and pure lines. Colours range from black to honey tortoiseshell to lilac to multicoloured, which is where the "Rainbow" name for the collection came from."
More images after the jump.