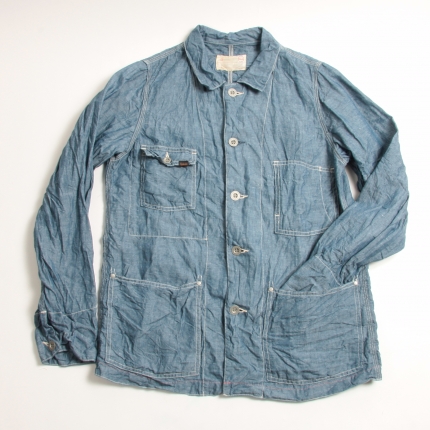 Available in a used white as well as a chambray finish, Chimala delivers what usually ends up being such a difficult find. The coverall jacket is a great piece for the season as it helps to add a layer without the bulk. Both offerings are made in Japan and all seams are triple stitched while the buttons are made with antiqued metal. We're compelled to reach for the chambray coverall as the cotton/linen blend really helps to give the piece some character. The linen content is what gives this piece a crinkled appearance, and it's what is going to contribute to beautiful aging with wear.
The left chest pocket's narrow pencil slot is cool, too.
More info and images of both finishes after the jump.
Buy It: ~ $445 at Lark