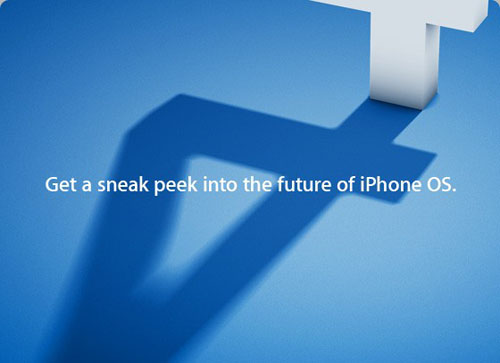 For anyone that missed today's major unveiling of the Apple iPhone's 4.0 OS, we've got a quick breakdown. Some key enhancements to look forward to include the highly anticipated multitasking feature. The masses have been asking for it and now Steven Jobs and Co. will deliver. You'll be able to run multiple apps at the same time, like using Skype to make a call and getting directions from TomTom's GPS navigation app. You can run other apps like Pandora and check your email, without having to worry about the song going on pause. This feature will only be limited to the iPhone 3GS, while the 3G and Edge versions will be left out in the cold. Sucks for those guys. 
iPhone OS 4's new multitasking offers users a new way to quickly move between apps, and provides developers seven new multitasking services to easily add multitasking features to their apps. These services include background audio, so apps like Pandora can play music in the background, and VoIP, so VoIP apps can receive a VoIP call even when the iPhone is asleep or the user is running other apps. iPhone OS 4 provides multitasking to third party apps while preserving battery life and foreground app performance, which has until now proved elusive on mobile devices.
Look for the app-switcher to be a huge hit, as that'll allow you to swap through apps with the double tap of the home button. A new Mail app is coming as well that gives us a unified inbox, multiple Exchange accounts, and threaded messages.
iPhone OS 4 delivers the best mail experience on a mobile phone with its new Unified Inbox, allowing users to see messages from all their email accounts displayed together in a single inbox. With just a few taps, users can quickly switch between inboxes to see messages from any single account.
The iBooks ebook reader app and accompanying store from the iPad will be making their way over to the iPhone this summer as well. The ability to switch your background (just like you can on the iPad) will now be made available to iPhone users as well. Another feature coming from the iPad OS is Bluetooth keyboard hookup, which will surely spawn a new family of peripherals for the iPhone. Want a tangible keyboard instead of the on-screen one in the iPhone OS? It's now possible.
A Game center is also in the works, that will be similar to multiplayer gaming networks of XBOX Live and PSN. Look for this by year's end. For Devs, a central advertising tool dubbed, "iAd" will also be made available.
The iPhone OS 4.0 will bring alot of great features this summer so patiently wait for that. Lookout for a next-gen iPhone as well. No word on when that will be announced, though.