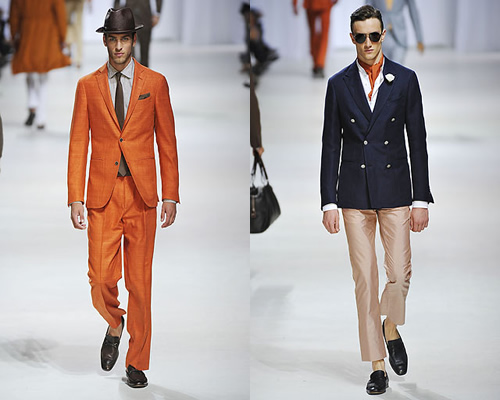 Milan Fashion Week: Ermenegildo Zegna Spring 2011
There's not much more we can say about Ermenegildo Zegna that we haven't said before but the fact that they've been in the busy for 100 years now serves as a testament to long-term dedication to delivering quality products. The company has a deep understanding of what the modern man wants and this collections proves it once again. The Spring 2011 lineup may have been the best-styled and most-comprehensive line we've seen on the runway this week in Milan.
More images after the jump.