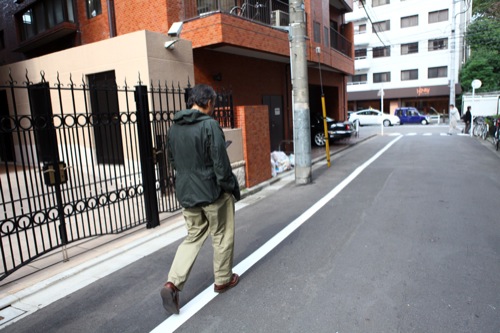 ACL drops great look at some of the S/S 2011 offerings from Tokihito Yoshida's TO KI TO brand. You may be familiar with Tokihito's Barbour Beacon Collection but it's a guarantee his TO KI TO label is one of Japan's most well-kept gems of recent seasons. MW tells us the label's SS11 collection is fairly small as it features a few jackets, button-down shirts and some pants, but don't be alarmed as each piece made gets much-welcomed attention to detail.
The pocket detailing on all of it is off the charts, which is what I think makes him such a good outerwear designer. Some of the pants and the shirts were really over the top, but I can see the genius is in there. It is all very Japanese, but I think when applied correctly (like in the case of Barbour) the results are pure gold.
Don't expect to see TO KI TO available in the US just yet but it's really only a matter of time before the brand breaks down the barrier and gains some attraction on this side of the ocean.