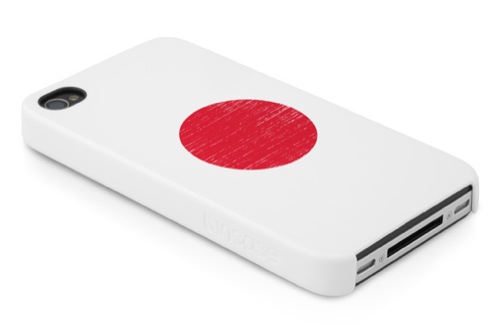 The road to recovery for Japan is long and they can't do it alone. With the tsunami, earthquake and nuclear disasters behind us, it's time to do all that we can to move forward in a positive light and Incase looking to do just that.
To support continuing relief efforts, Incase is committed to raising $10,000 for the Artists Help Japan Movement through the Mercy Corps charity organization. For a $20 USD donation, you'll get a limited edition Japan Solidarity Case for the iPhone 4 (AT&T phones only). 100% of the proceeds will go to help the victims in Japan.
Access the donate page here.