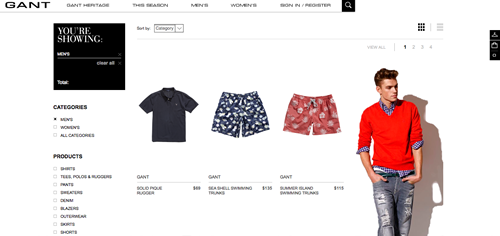 Gant has done a full-on redesign of their website and have added an e-commerce arm for the US market in the process. We've been waiting for this addition for quite sometime as the folks in the UK have had this luxury for a good while. You can browse all of the Gant collections at once or break it down individually, whatever your hearts desire.
This will be the first time where anyone, no matter where they are in the US, will be able to shop all Gant products, across all brands, 24 hours a day.
Collections include the main Gant line as well as Gant Rugger, Gant by Michael Bastian as well as pieces from the Yale Co-Op.