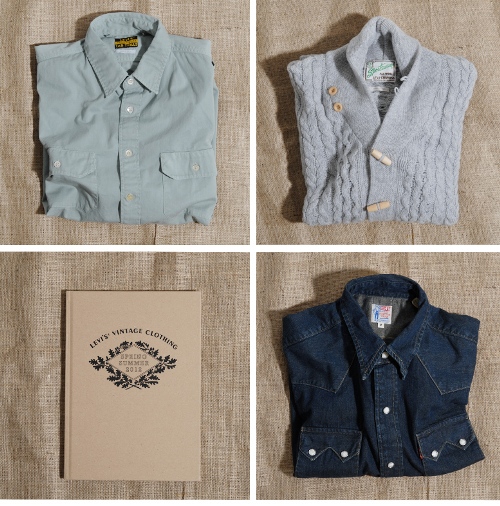 Looks like a few Spring/Summer 2012 collections are already making their way onto the sales floor at select boutiques. End Clothing just took stock of some pieces from Levi's Vintage Clothing which is packed full of versatile wardrobe classics, perfect as layering options for the current cold weather right through to the warmer months ahead.
A few familiar favourites from the Levi's archive make a welcome return this season, including the 1930's shawl collar cardigan in grey lambswool, the 1950's sportswear tee (with an updated fit), and the legendary type III trucker jacket in a rigid indigo denim. We've also received spring wardrobe essentials including printed tees, Breton pullovers, work shirts and an amazing 1930's patterned v-neck knit.
The authenticity and detail of each Levi's Vintage piece is apparent and shows that there are still a few brands out there that still care about the fine specs. Shop the goods at End.