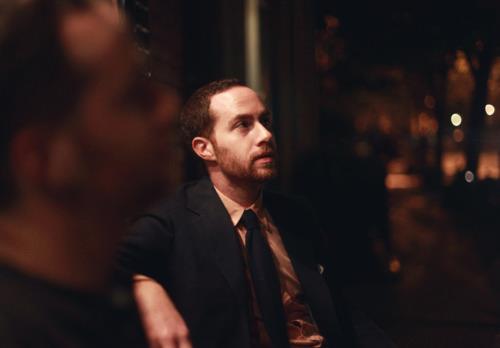 Road to (capsule) is a Por Homme exclusive, made possible by the good folks behind the (capsule) tradeshow, and of course, the person(s) being interviewed. We ask each designer a few questions that help to give us — as fans, readers, observers, whatever — a better understanding of what makes these gifted individuals tick. The questions are fairly uniform, but as you'll see, the answers are far from that. The (capsule) show invades New York January 16th and 17th, giving viewers first looks at Fall/Winter 2012 collections from the industry's most reputable men's labels.
We recently had the opportunity to connect with Ariel, one-half of New York-based label Ovadia & Sons, ahead of their viewing at this month's (capsule) show in New York. Along with his twin brother, Shimon, the duo has been able to really get some serious recognition since launching last spring. The goods from their F/W '11 collection can be found at New York's C.H.C.M. and online through their own boutique as well as Park & Bond. Here's what Ariel had to say as the entire Ovadia & Sons team preps for (capsule) New York.
—
All biases aside — who's the better looking twin?
I just flipped a coin and won, so me.
Both you (Ariel) and Shimon were born and raised in Brooklyn and now reside in Manhattan. In what ways has your New York upbringing influenced the brand and its DNA?
Growing up, we hung out downtown and uptown, so you really saw everything. We had an appreciation for different aesthetics, whether it was western, vintage or luxury clothing. The clothing we make reflect all of the things we like, so you see a broad range of tastes in our collections. New York has been a huge influence, I couldn't imagine growing up anywhere else.
Fall 2011 has seen Ovadia & Sons land in a few key retailers such as C.H.C.M. and Park & Bond. In what ways do you see the brand growing in 2012?
At the end of this month, we'll be launching the Spring 12′ collection in Barneys New York and Barneys.com which we're very excited about. We are also working on exclusive product with Barneys for Fall 12′. We're continuing to work with Bloomingdale's who have been great and in addition to 59th street, we will also be adding their Santa Monica and San Francisco stores. Ready to wear suits will be available for the first time in their NY store.
We're also continuing to work with specialty boutiques like C'H'C'M and others. Going into Fall 12′, we're looking to add some key stores domestically and internationally. We're excited to show the new collection at (capsule). It's going to be a very exciting year and we have some tricks up our sleeves, stay tuned!
This will be your second time showing at (capsule). What brought you guys back? How was your experience the first time around, and what are you hoping for this season?
They do serve coffee in the morning and have some great people running it. Besides that, it's a cool show and it's right here in NY. The show is simply about the clothing and gives us a chance to be amongst other cool brands. Our experience was fantastic, we got to show our clothing and put a face to many names. We don't really have any expectations, we're just coming to show our clothing.
What is the inspiration behind Ovadia & Sons' F/W '12 line? Any standout pieces for the O&S loyalists out there?
The inspiration is always what we want to wear for the upcoming season. It's never about one type of look or theme, we appreciate different things and we build the collection to reflect that.
For F/W12′, we have some really exciting things. We have a 'Winter White' group that is inspired by vintage ski sportswear. So you'll see nordic sweaters and shades of white, grey and camel. Amongst several other groups, there are also military inspired pieces in a capsule we're doing called 'Flying Tigers'. Then we have our more refined, tailored clothing pieces that you'll have to wait to see. The collection has grown and we've added new categories in footwear and accessories.
Following up on showing at (capsule), what else is in the works for Ovadia & Sons?
We're working on relaunching our website with a new look and feel, so look out for that. The next few months are going to be very busy and exciting for us, we can't say, but you'll hear soon enough. After that, we could probably use a vacation on a beach somewhere.