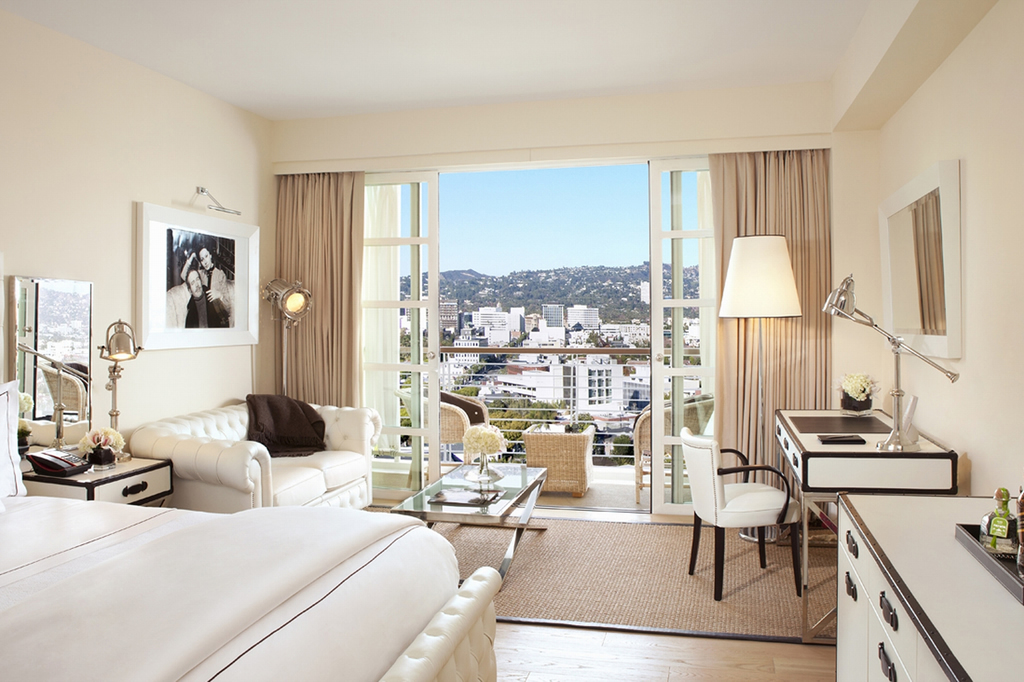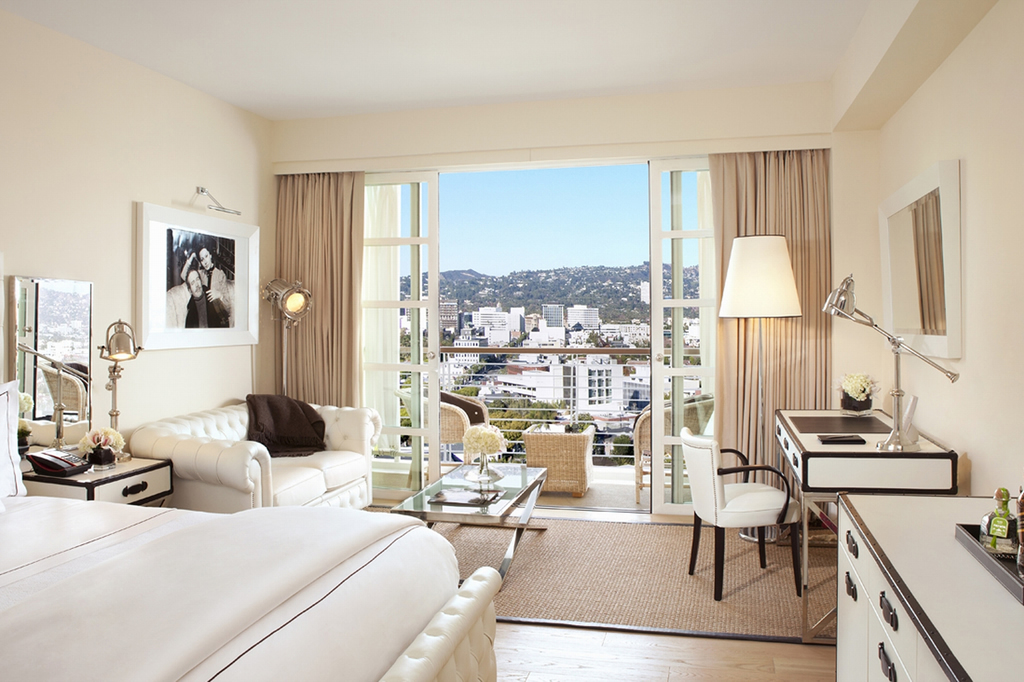 Mr. C Beverly Hills is the first endeavor by the Cipriani family in Los Angeles (specifically their fourth generation, Ignazio and Maggio Cipriani) and it's nothing short of exceptional. No expense was spared as the interiors of the hotel are equal parts contemporary and equal parts timeless. The amenities are immense and it may well be one of the finest hotels we've seen in quite sometime. There are a total of 137 rooms with 12 Signature Suites and Classic Suites, with spaces ranging from 365 to 800 square feet. With Cipriani classics making their way to the west coast in the hotel's restaurant, it's a destination that will surely leave a mark.
We had the opportunity to stay at Mr. C and we couldn't find a detail unperfected. No matter what room you're staying in, the experience is luxe and the accommodations are immense. You'll lay in Casa Rovea bed linens and have access to Plantation by Limited Edition London Bathroom Amenities. Hardwood floors blanket the room with black and white photography on the walls and handcrafted Italian furniture to complete the timeless experience. Our room had a balcony view of the entire city and prompt service that we've come to expect from the Cipriani name. As New Yorkers, we just felt at home.
One of our favorite parts of the hotel was the indoor/outdoor private event space boasting 360-degree panoramic city views from the 12th floor of the hotel, with a private exterior glass elevator. We can't even begin to describe the ideas that rolled through our head about what we would do if we had access to the space for a night. There just isn't a better view of the city from anywhere else. A dip in Mr. C's outdoor pool is a must and if you're looking to get a workout in, the hotel recently partnered with Kinema Fitness to provide guests customized fitness programs, personal training and complimentary yoga every Saturday at 9:00am. Kinema Fitness will develop results-oriented, customized regiments for guests. the fitness programs prescribed and executed by Kinema will be a holistic encounter to leave hotel guests and visitors feeling refreshed, rejuvenated and stronger than when they checked in.
Mr. C also unveiled a new spa that just adds to an already long list of amenities from the luxury hotel. Mr. C Spa & Beauty features two massage and beauty treatment rooms, two well-stocked private locker rooms with relaxing and cleansing steam showers, a nail salon, and a tranquil relaxation lounge that will melt away the stress of travel. The Spa also introduces Mr. C's exclusive Italian skincare line known as Illumia.
Location matters and if you're traveling to Los Angeles, there isn't a better area to stay in than Beverly Hills. And there isn't a better hotel to stay in than Mr. C.