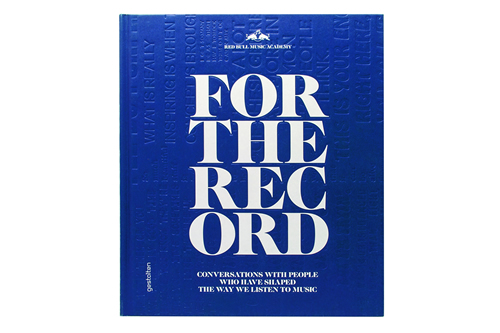 Red Bull Music Academy 'For the Record' Coffee Table Book
To celebrate their 15th anniversary, the Red Bull Music Academy has released For The Record, a new coffee table book that features a collection of conversations between 36 of music's biggest contributors. The list of artists spreads across various genres and generations and ranges from Erykah Badu and Nile Rodgers to Sly & Robbie and Jamaican visionary Lee 'Scratch' Perry. The book delves into some of the most relevant topics in music today, each one visually interpreted with stunning original designs by Chris Rehberger's Double Standards agency.
For The Record is available now in specialty bookstores and music shops nationwide as well the Gestalten online shop.