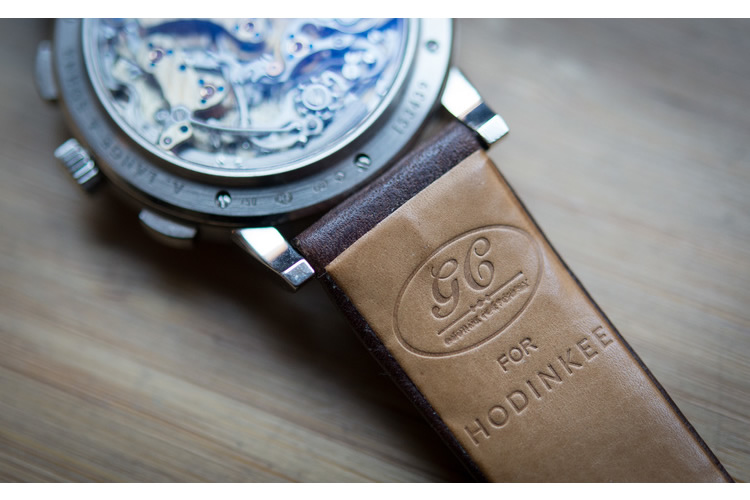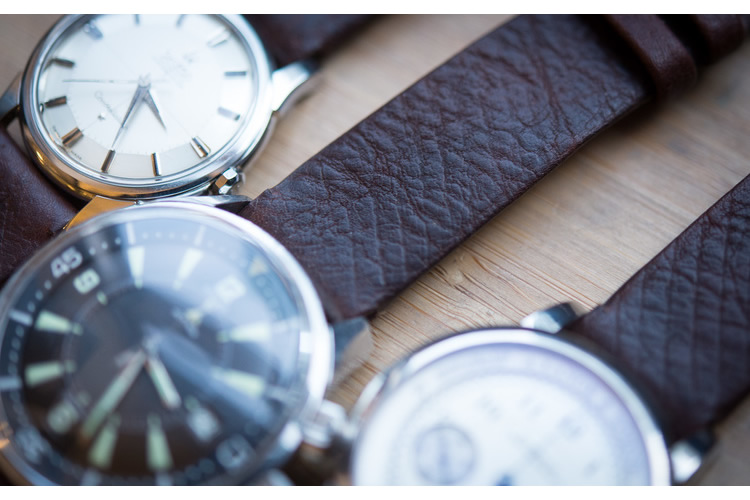 Hodinkee continues to drop some really impressive product and this time, they've wrapped up a collaboration with GJ Cleverly, one of the last old school shoemakers known the World over. The duo teamed up for a very limited run of leather straps made from Russia Leather, a specially tanned reindeer leather recovered from a shipwreck dating to 1786. A short history lesson — Russia was renowned for their leathers back in the eighteenth century and one closely-guarded tanning process resulted in a water resistant leather with a rich reddish brown color, a cross-hatch patter, and a very unique smell. Then came the Russian Revolution and after 1917, production was stopped and the tanning process was lost to history.
Hodinkee continues on to tell us that a cargo ship called the Metta Catharina sank in Plymouth Sound on its way from St. Petersburg to Genoa in 1786, with bundles of this leather on board. See where this is going? Well, a team of British divers came upon the wreck in 1973 and even after cleaning and restoring the leather, they sat idle until 1986 when GJ Cleverley began making bespoke shoes from the legendary hides.
And here we are entering 2014 and Christmas has come early thanks to the Hodinkee team. Every strap is hand made in the United Kingdom to the same exacting standards as Cleverley's shoes. Only 35 straps total were made, 15 in 18mm, 15 in 20mm, and 5 in 22mm, each accepting a buckle 2mm smaller than the lug width. They are all lined with soft natural leather lining, stamped "GJ Cleverley For HODINKEE" on the side with the holes. All are 12cm long on the side with the holes and 7.5cm long on the side with the buckle.
The GJ Cleverley for HODINKEE straps can be purchased exclusively through HODINKEE for $495.