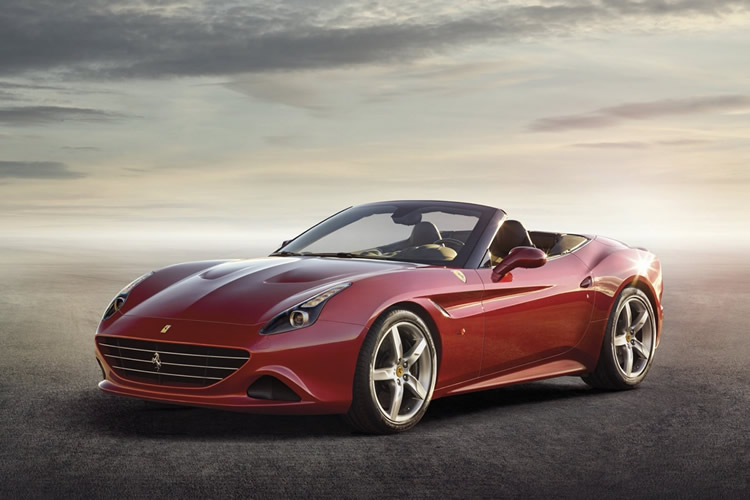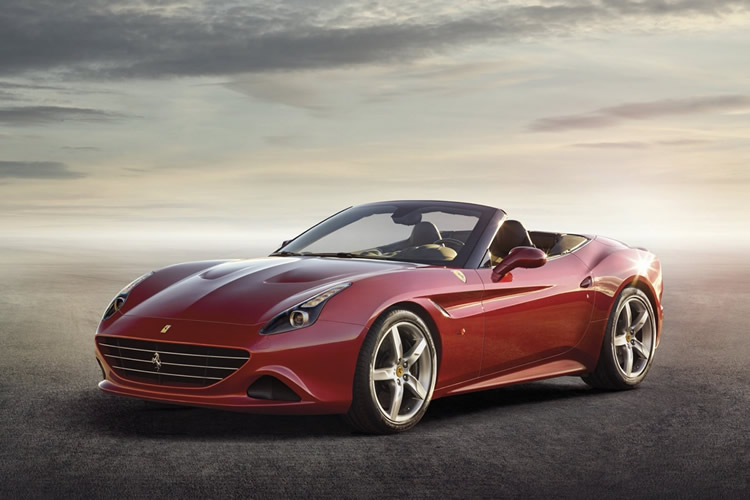 Introducing the new Ferrari California T. The T's for Turbo, which makes this the first turbo-powered vehicle from Maranello since the F40 was unveiled in 1987. The California T will come in 'Rosso California' and 'Blue California' at launch. Ferrari's promising 49% more torque with a peak output of 556 ft-lb and a 15% increase in fuel efficiency. Horsepower's ticked up to 560 at 7,500 compared to 490 of the original California. The direct-injection engine will now pack twin-scroll turbines and a three-piece cast exhaust manifold.
Other features include a retractable hardtop that tucks away in 14 seconds, magnetic suspension, upgraded springs and Ferrari's third-generation carbon-ceramic braking system.
Look for the Ferrari California T to be officially unveiled at next month's Geneva Motor Show.