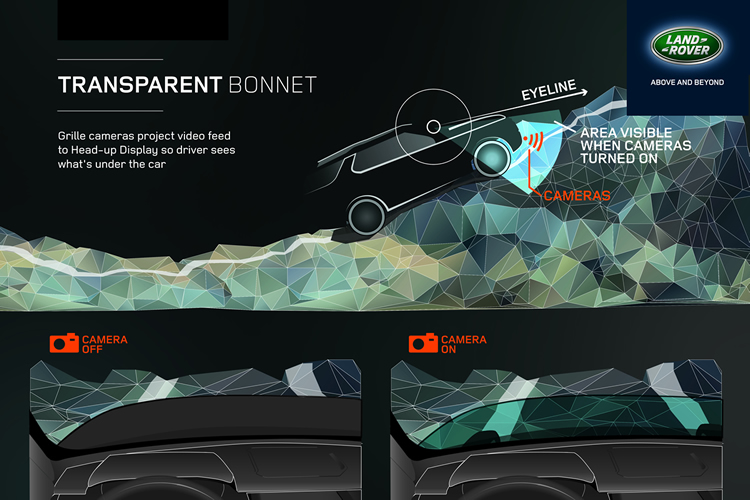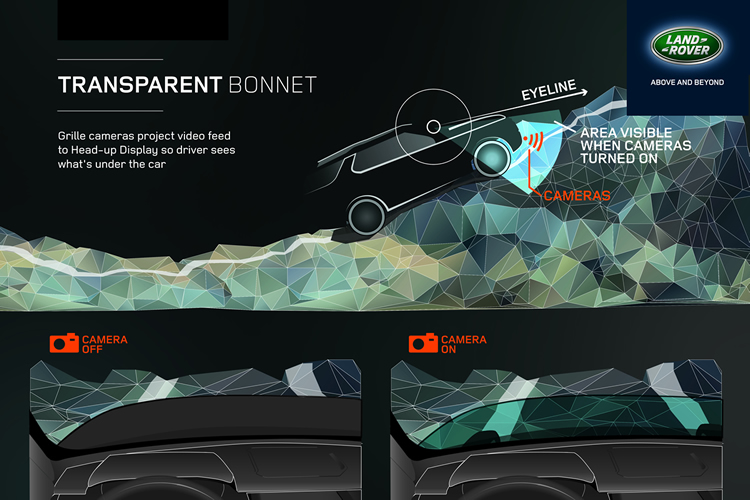 Ahead of next week's New York Auto Show, Land Rover has unveiled their "Transparent Bonnet" virtual imaging concept that gives a new level of driver awareness via a "see-through" augmented reality view of the terrain ahead, making the front of the car virtually invisible from inside the cabin. Cameras located in the vehicle's grille capture data used to feed a Head-Up Display, effectively creating a 'see-through' view of the terrain through the bonnet and engine bay. Not only does a driver see this augmented reality view that captures the front of the car, but it also gives a comprehensive angle and position of the front.
https://www.youtube.com/watch?v=L7j1daOk72c
The Transparent Bonnet will be just one bit of many new technologies being unveiled next week at the NYIAS as part of Land Rover's Discovery Vision Concept car.