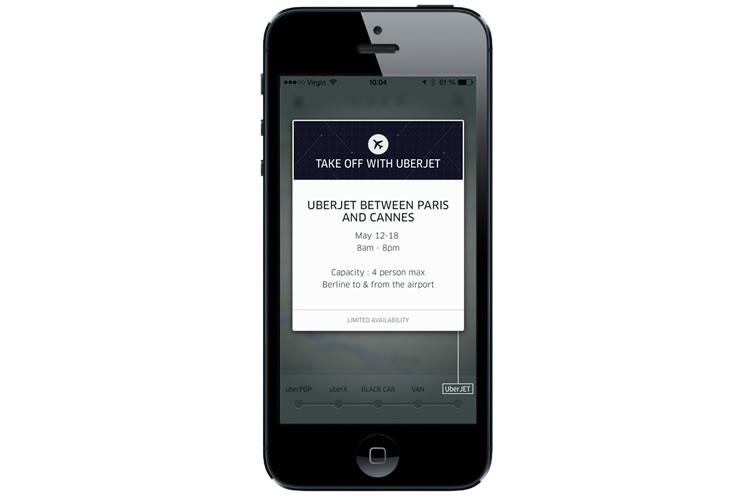 UberJET for 2014 Cannes Film Festival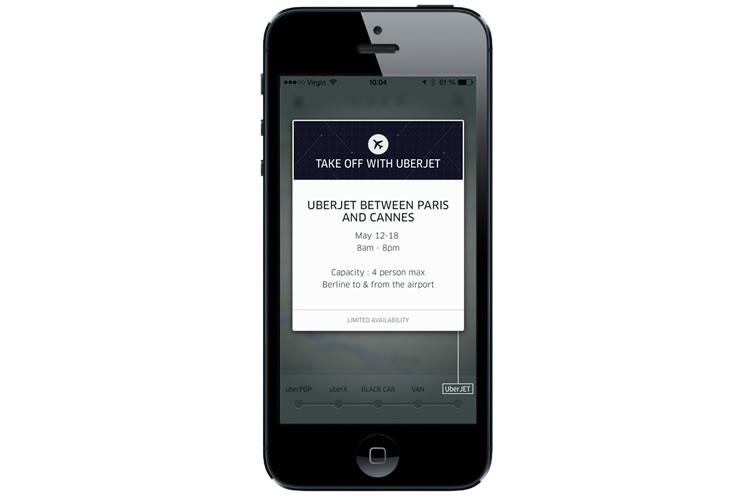 Trying to make a last-minute trip to the 2014 Cannes Film Festival but can't find a flight? Well, UBER's back at Cannes for the second straight summer, this time teaming up with GOODWILL Private Jets to introduce UberJET, a new service to offer you the ability to request a private jet from your app. That means you can fly to and from Cannes by hitting a few buttons in Uber's smartphone app. Complete the steps and a private driver will pick you up and take you directly to a private plate at the Bourget airport. Once you've landed in either Nice or Cannes, a black car will be waiting to take you to your final destination.
UberJET is available now in Cannes from May 12 to May 18, 2014 with flights price at roughly $8,900 USD for a flight that carry up to 4 passengers.