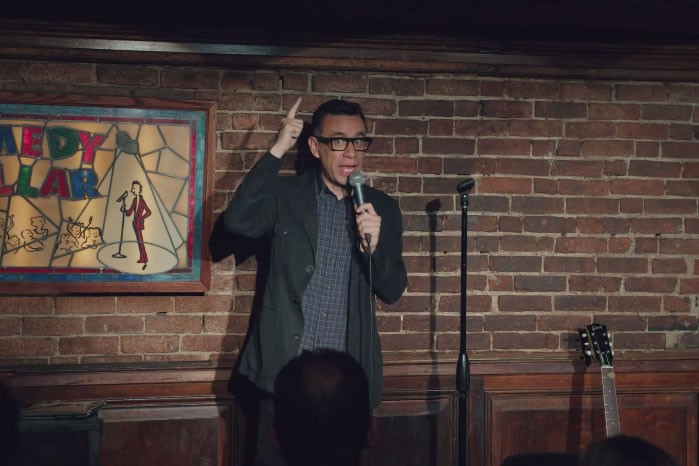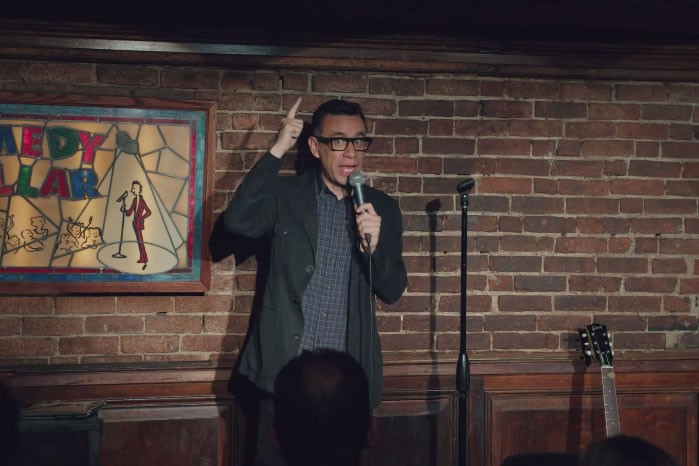 Brought to you by Heineken
What if a payphone suddenly rang as you walked by? Would you answer it? In this video from Heineken, comedian Fred Armisen anonymously calls a payphone across the street from the Comedy Cellar in NYC. Those brave enough to answer the call and accept his invite to "walk across the street" were rewarded with a legendary night of comedy.
To answer the call for yourself, head over to RoutineInterruptions.com, where you can leave your phone number for a chance to become part of this social experiment. Heineken will invite thousands, who enter and are of legal drinking age, to spontaneously partake in an unknown cultural activity, such as a private concert in a living room, right in their very own city.
If you're not sure if you're bold enough to accept the ringing phone challenge, tweet @wherenext to receive real­time recreational recommendations from Heineken for an adventure of your own.