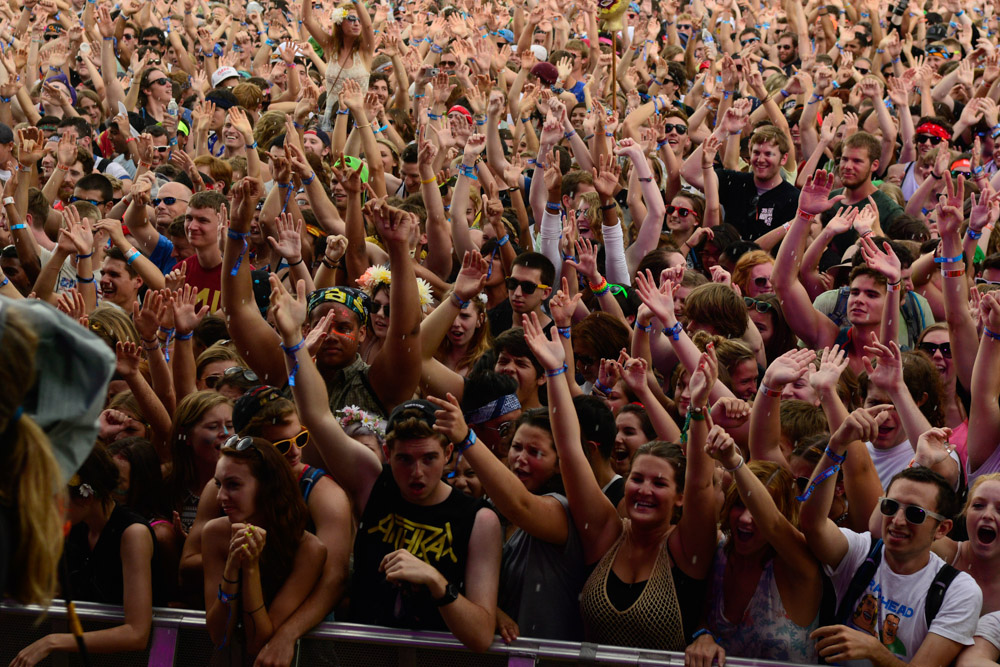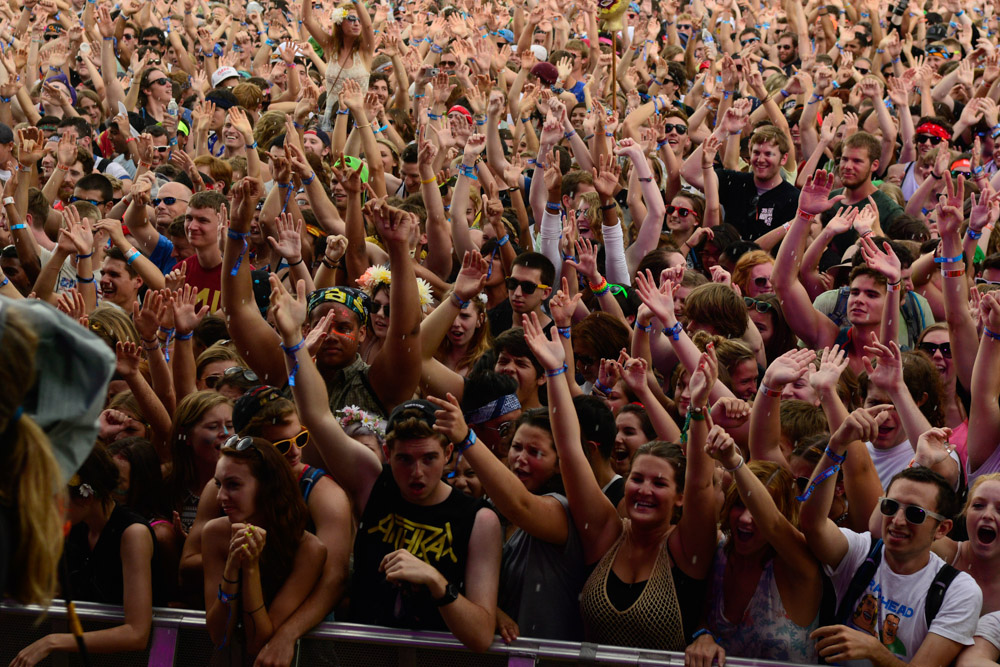 Lollapalooza: a [glorious] mouthful. And that's what you're promised – more than a hundred artists burning up five different stages in three days time. A lot can happen in seventy-two hours; no amount of SPF will prepare you for it. Thousands of sweat-soaked bodies brushing against each other, shuffling, crowd-surfing, moshing in a pit, falling head over the other in love because you finally found that one person who loves The Kooks as much as you do if not a little less. You're the #1 fan. Obviously.
If you won't attend this year's festival because the above sounds dangerous or you'd rather watch in the comfort of your home, stay tuned because Red Bull TV will be hosting the Lollapalooza Livestream from August 1-3 so you can catch it via your Apple TV, Xbox 360, Amazon Fire TV, Kindle Fire, Chromecast, or Samsung Smart TVs. Production of the Lollapalooza Livestream is a top-notch collaboration between C3 Presents and the Red Bull Media House. Of the three channels, viewers can select from 200+ hours of exclusive content: artist interviews, behind-the-scenes access, festival highlights, and live performances featuring Arctic Monkeys, Krewella, Chance The Rapper, Foster The People, Kings of Leon, and many more.
Visit the Lollapalooza Livestream on Red Bull TV to watch the trailer and celebrity public service announcements (Caleb of Kings of Leon below). The full broadcast schedule will be announced on July 29th.
[embedvideo id="_OFYpcAbP2I" website="youtube"]