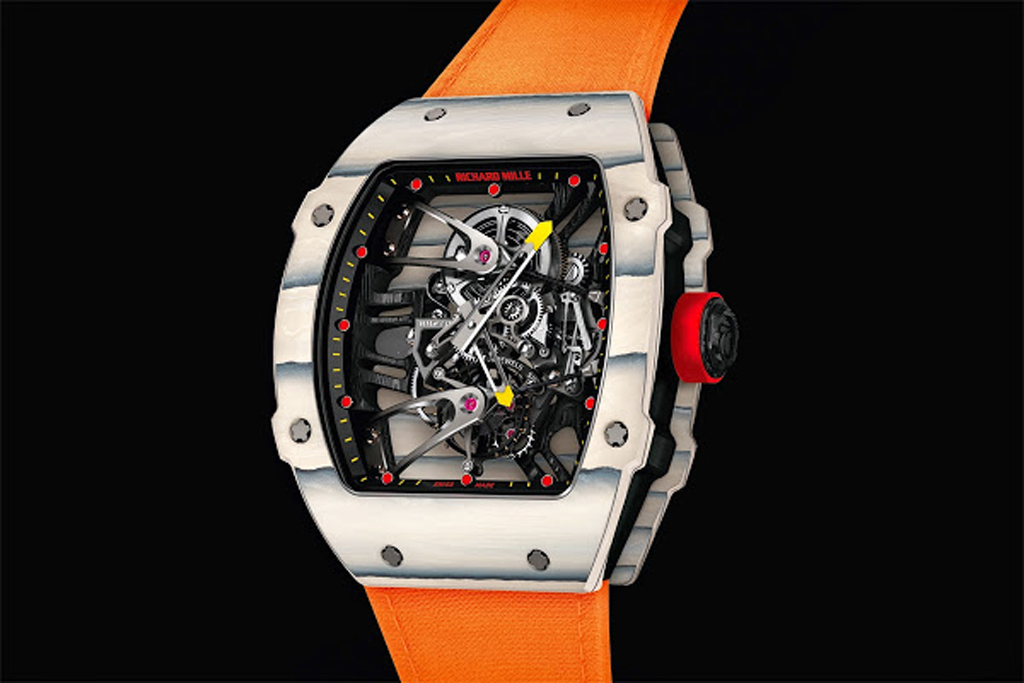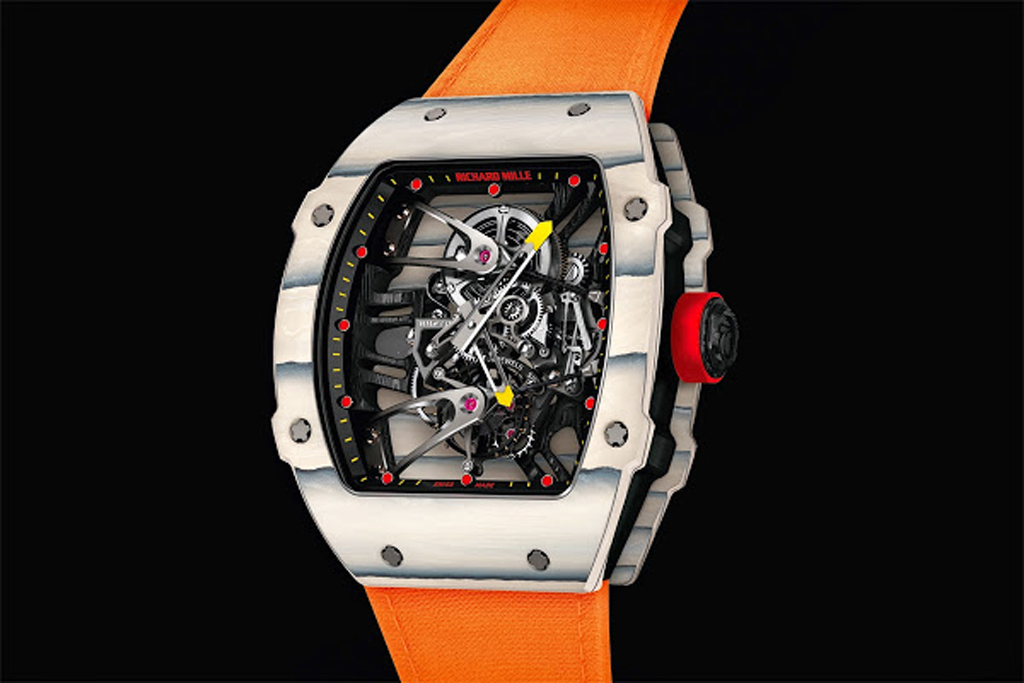 When tennis champ Rafael Nadal began his quest to defend his French Open title, he was wearing the RM 27-02, the latest model in a long partnership with watch designer Richard Mille. The design of the RM 27-02 was inspired by Nadal himself, with a strap the same color of the red clay Roland Garros courts that he usually dominates. The tourbillon watch features a case of titanium and NTPT carbon. In a first, the case band and baseplate are fused into a single piece, a touch inspired by the chassis of racing cars and enhances impact resistance. Rather than a watch face, the RM 27-02 contains a view of the watch's inner workings.
In addition to the RM 27-02, Richard Mille has released a limited-edition RM 035. The manually winding watch features a 55-hour power reserve. Like the RM 27-02, it offers a view of the watch's inner works, along with a black band.
Both watches were produced in a limited run of 50 pieces. The RM 035 is available at Richard Mille boutiques and authorized retailers throughout the Americas. The RM 27-02 is available upon request by contacting Richard Mille directly through his website.
As for Nadal, he breezed through his match on Tuesday. If he wins his 10th French Open title, expect that RM 27-02 to be prominently displayed on his wrist when he accepts his trophy.