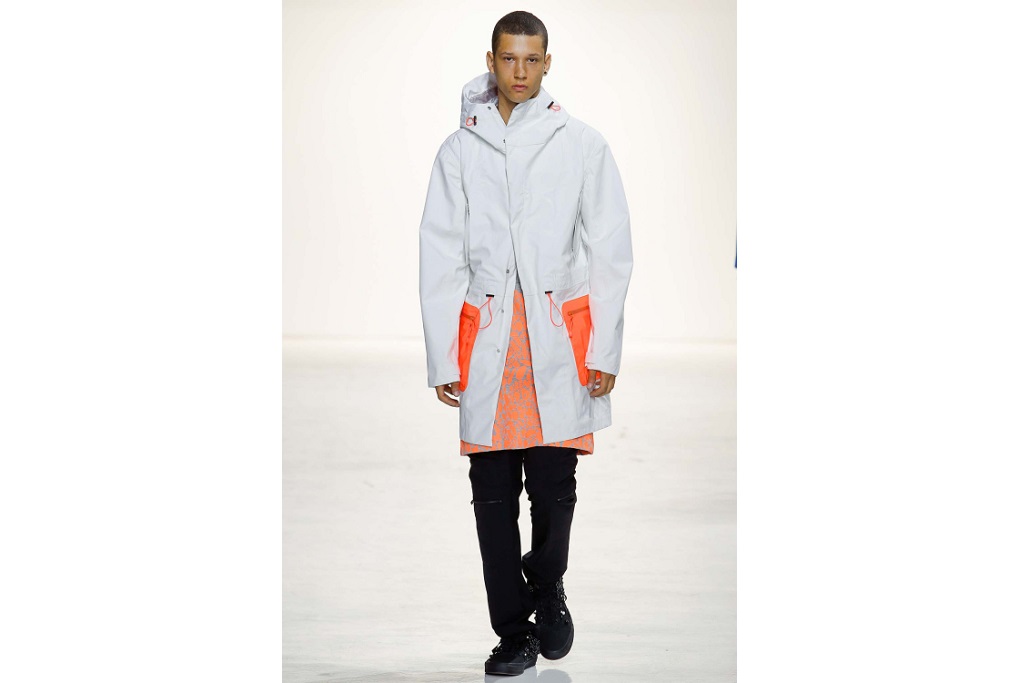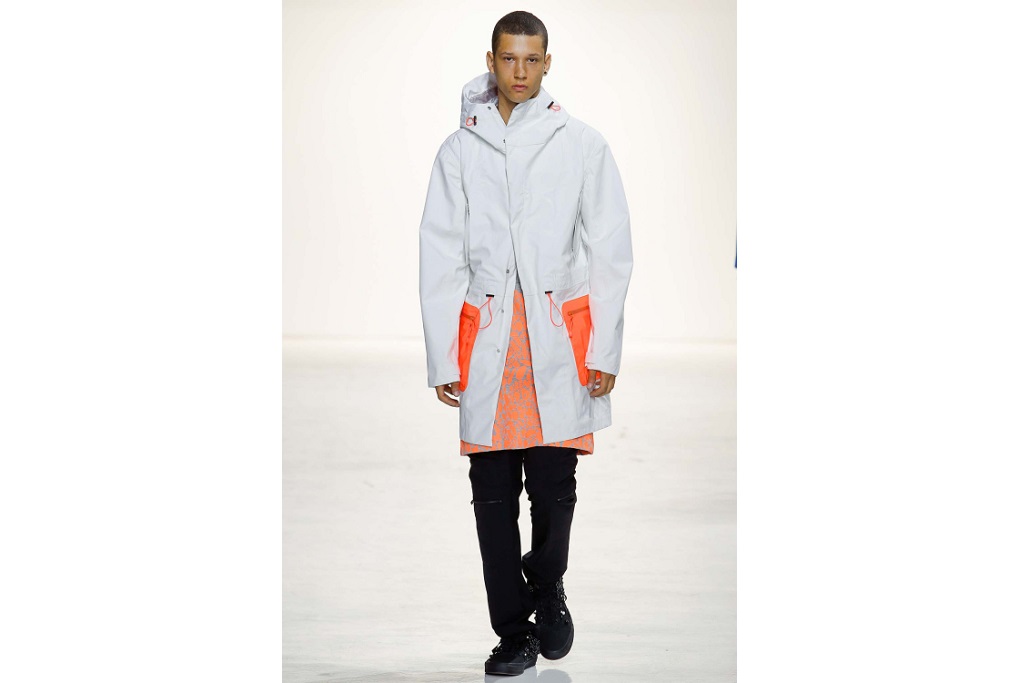 Tim Coppens has presented his latest collection for spring/summer 2016. Coppens has disguised an urban taste and made it fit into smart traditional designs. The range shows influences from Southern California street culture, with camouflage prints deconstructed to almost unrecognizable abstract patterns. The designer utilized contemporary color blocking to create wearable and originally designed pieces.
The mixed color palette includes a bright blue, yellow, orange, and red; as well as milder blues, and greys. The streetwear-inspired collection features jackets, pullovers, shirts, tees, coats, shorts, and trousers.
Check out the Tim Coppens website for details and view the collection in the gallery below.