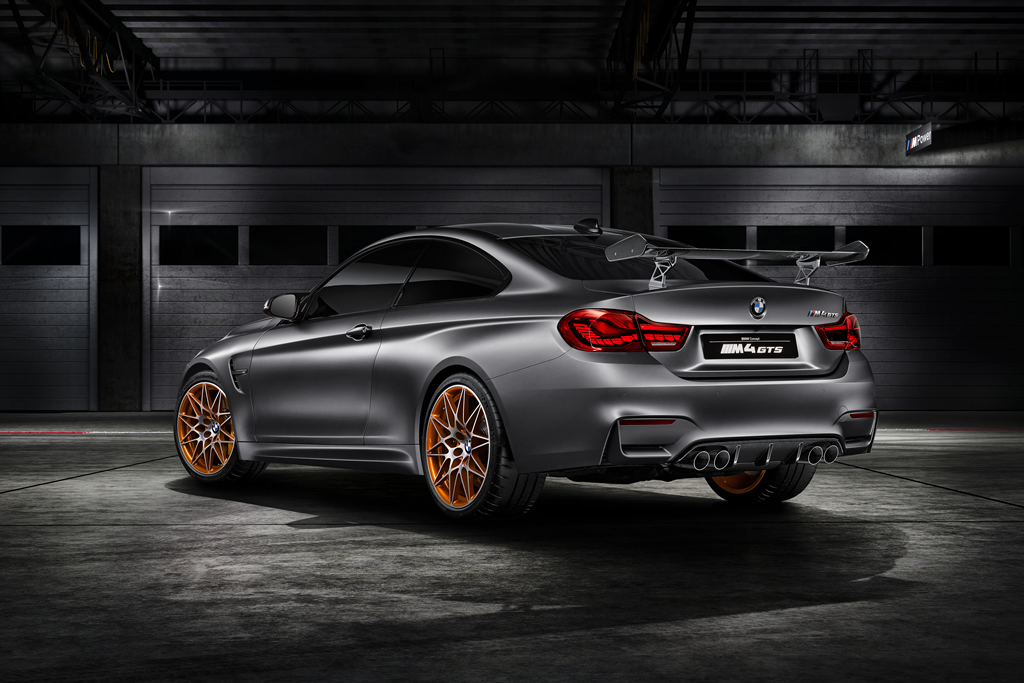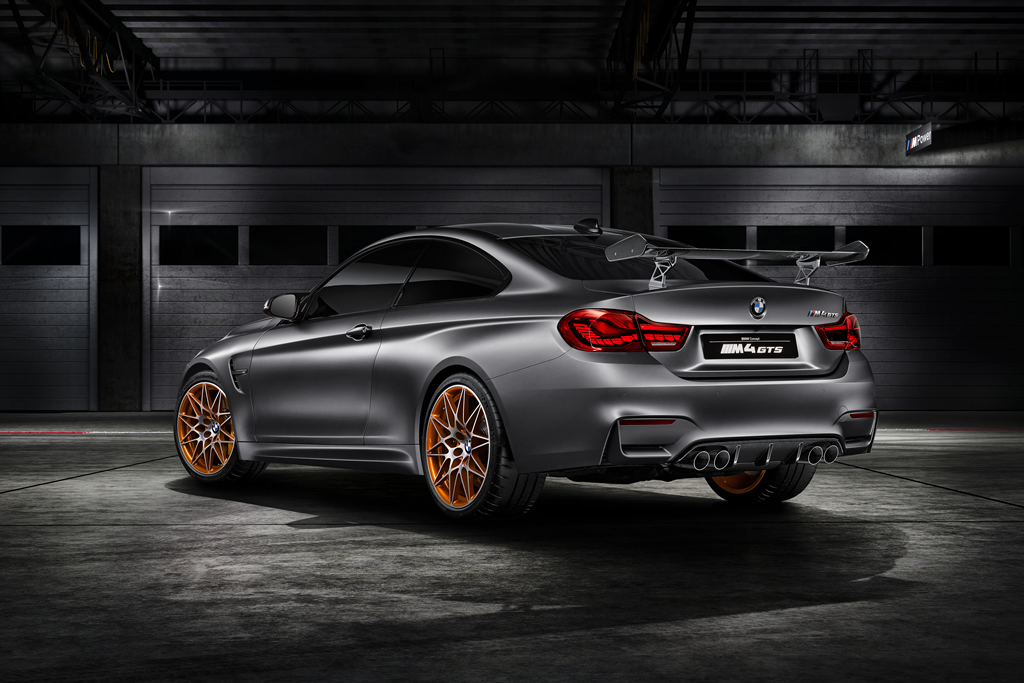 Here we have a preview of the BMW Concept M4 GTS, a high-performance version of the BMW M4 that launched just one year ago. It was unveiled earlier today at Concours d'Elegance in Pebble Beach and just looks stunning. Though still at the concept stage, this M4 GTS packs a lot of tech that we're surely to see in a new model that's to come in the near future. It's got the OLED taillights that we first saw in the M4 Concept Iconic Lights at the beginning of the year. Another feature is the same innovative water injection system that's found in the BMW M4 MotoGP Safety Car, which helps to deliver a significant increase in output and torque.
No detail's been overlooked here as the aero edits are just as impressive, making it the special-edition M4 that's sure to own public roads as a proven daily driver and the race track. The exterior gets a "Frozen Dark Grey Metallic" finish, with Acid Orange details throughout. You see it first up front on the splitter and then again on the lightweight alloy 666M wheels.
So there you have it, folks, the BMW M4 GTS. And though still a concept, it promises to deliver everything we've seen from BMW M3 special models of the past — more power, lightweight design with improved aerodynamics, and limited production numbers. Check out the gallery below and look for more details to come in the near future.