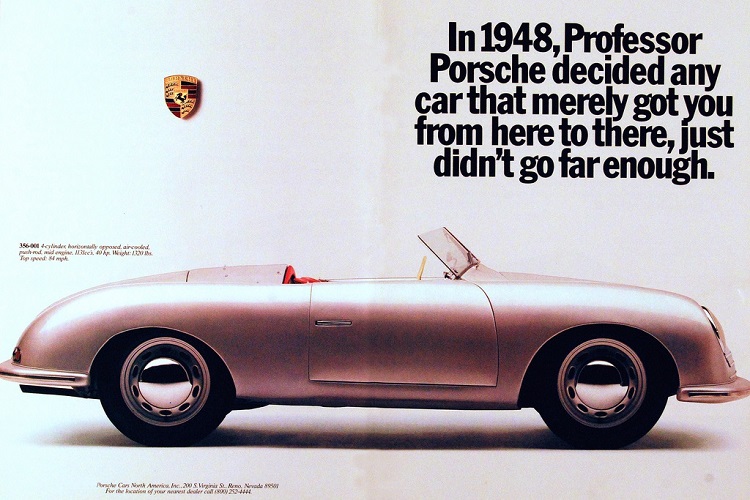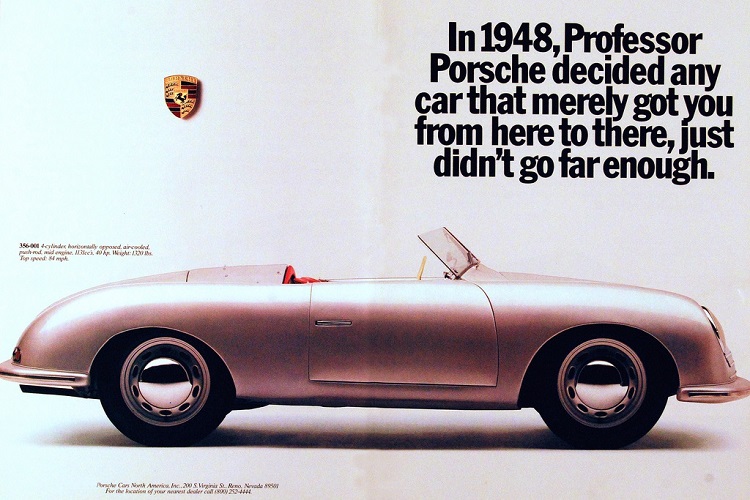 Few of us haven't dreamed of owning a Porsche and those who do can attest to loving every moment of it. Whether you're a fan of vintage or newer models, there is probably more than one Porsche model that you'd like to get behind the wheel of.
Founded in 1931 by Ferdinand Porsche, the automobile company originally known as 'Dr. Ing. h.c. F. Porsche GmbH' has proven a timelessness in their designs and created a reputation for reliability, top-of-the-range technology and speed. The Porsche brand is synonymous with class, prestige and elegance. So it's no wonder that the guys over at Porsche can be a little smug.
Check out these vintage Porsche ads to see some of their humor and witticisms.
– By Maja Dezulovic