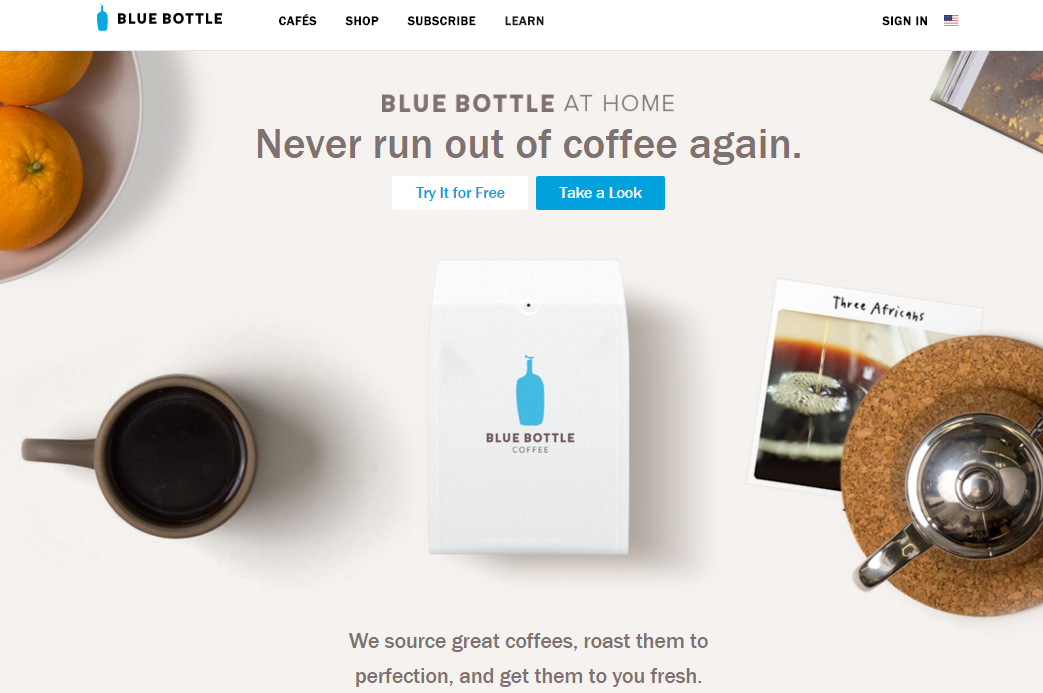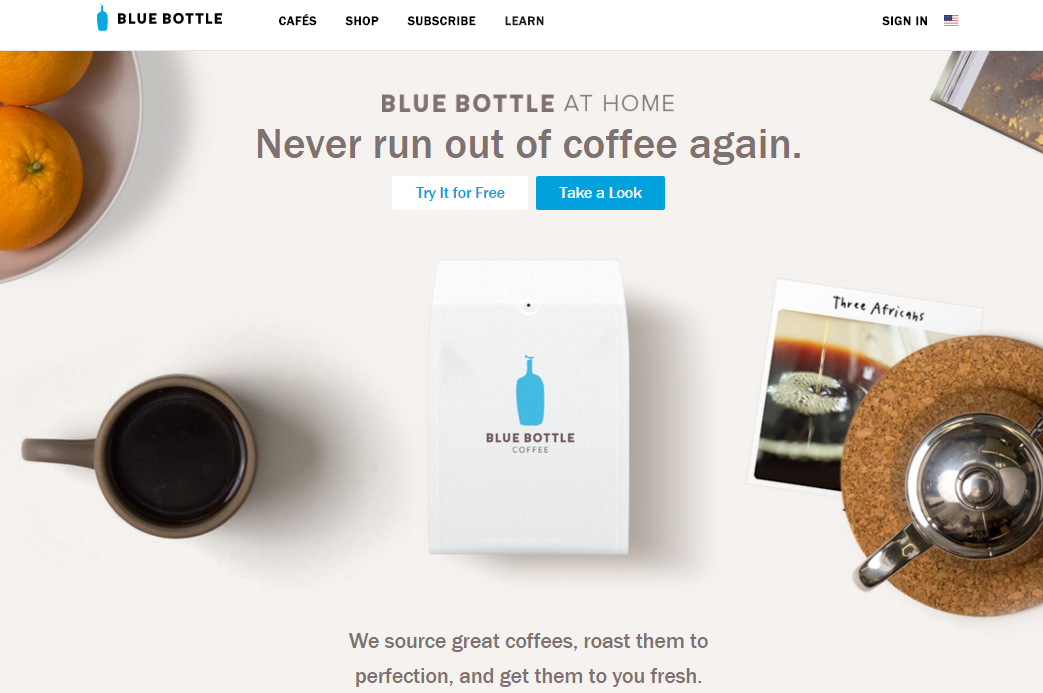 Blue Bottle Coffee is a coffee subscription service that delivers bags of expertly-roasted coffee beans to your doorstep. Whether you need a supply of your favorite coffee beans weekly or once a month, the service can set up your subscription just the way you want it.
Blue Bottle Coffee offers three different subscription services that let you try a different blend each week, or deliver just your favorite(s) every single time. The beans are roasted, packed, and sent the same day, and in most cases should arrive at your doorstep within 3-5 days.
A standard bag contains 12 oz of coffee beans, which is roughly a two-week supply for 1-2 coffee drinkers, and costs $14 per shipment. Subscribers have the option to order half-bags, double bags, and triple bags, and can edit their subscriptions anytime. And for those asking, they also have Decaf blends.
Currently, the Blue Bottle Coffee subscription service is available in Australia, Canada, Germany, France, Italy, Japan, the Netherlands, New Zealand, Switzerland, the United Kingdom, and the United States. All major credit cards are accepted. To subscribe or learn more, visit their website here.