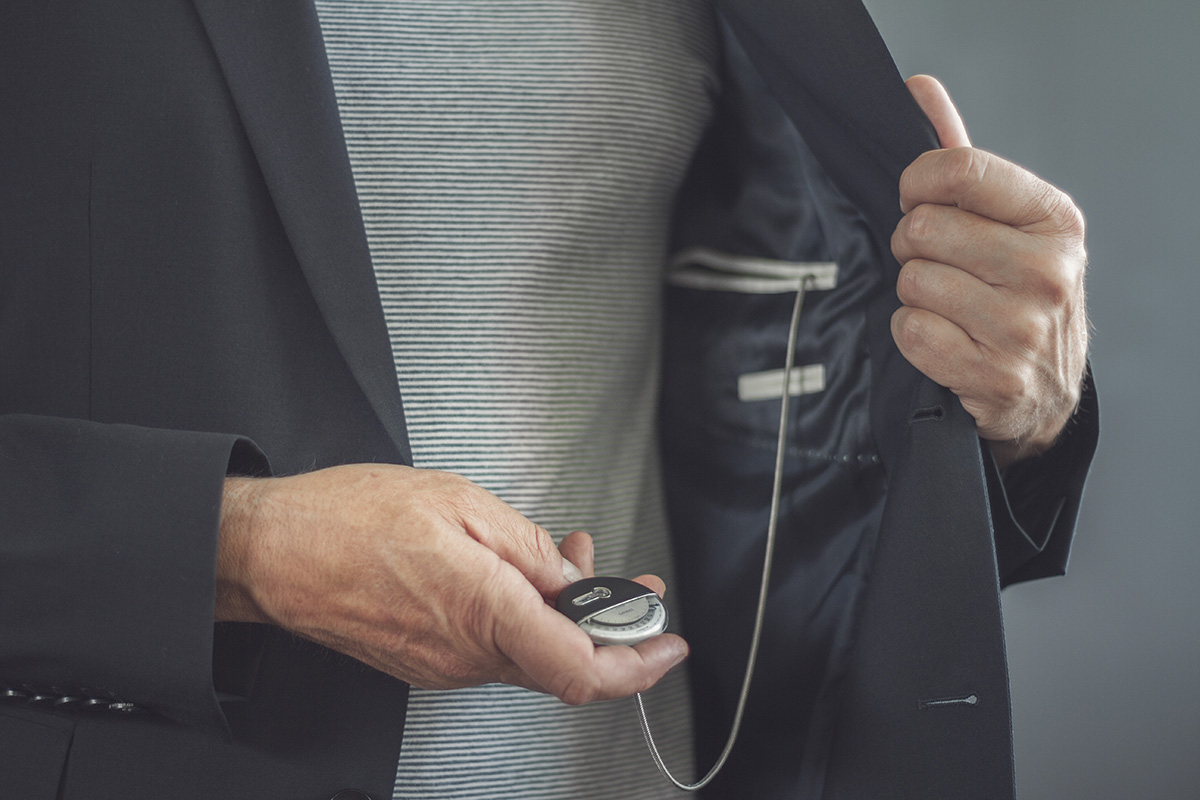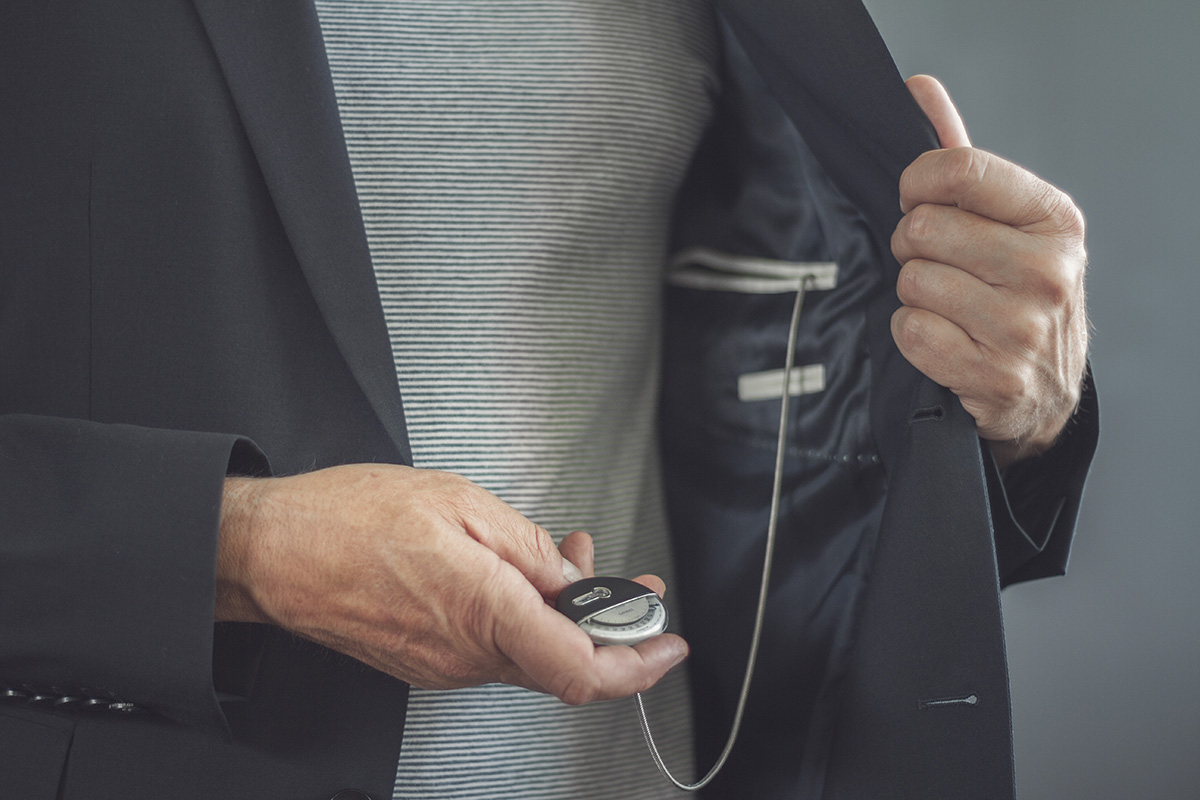 The Klok-02 watch is one of the most unique wristwatches we've seen in a long time. It's basically a quartz watch with retrograde hands and a simple, stylish jump-hour world timer, and it sports a design platform that helped the Klok-01, Klockers' first project, hit its Kickstarter goal in only eight minutes.
The Klok-02 watch's crystal is divided into two halves. The upper half has a top layer hiding the two retrograde hands and presenting the brand name, and a lower layer presenting an arcing index with numerals at intervals of five. The hands, given a floating effect by the top layer, mark the minute with a circular tip and the second with an arrow pointer.
The crystal's lower half is a textured black surface with a keyhole-shaped aperture showing a double-disk numeral, representing the hour, beside a slot with an abbreviated city code representing the time zone. With the push of a button at the 4 o'clock position, the user can jump the hour ahead and change the city, making for a simple, attractive world timer.
Mechanical watches with push-button world timers can cost upwards to $5k or more. The Klok-02 watch will be available at about US$1,120. And if you support the Kickstarter, you can pre-order yours for $567 – nearly half off the retail price. Better hurry, though – only 16 days to go as of this posting.