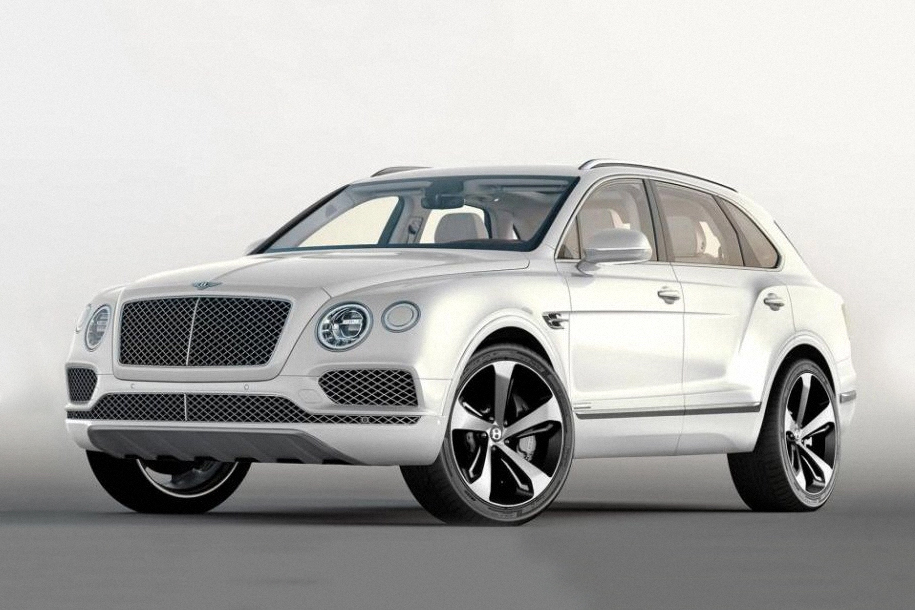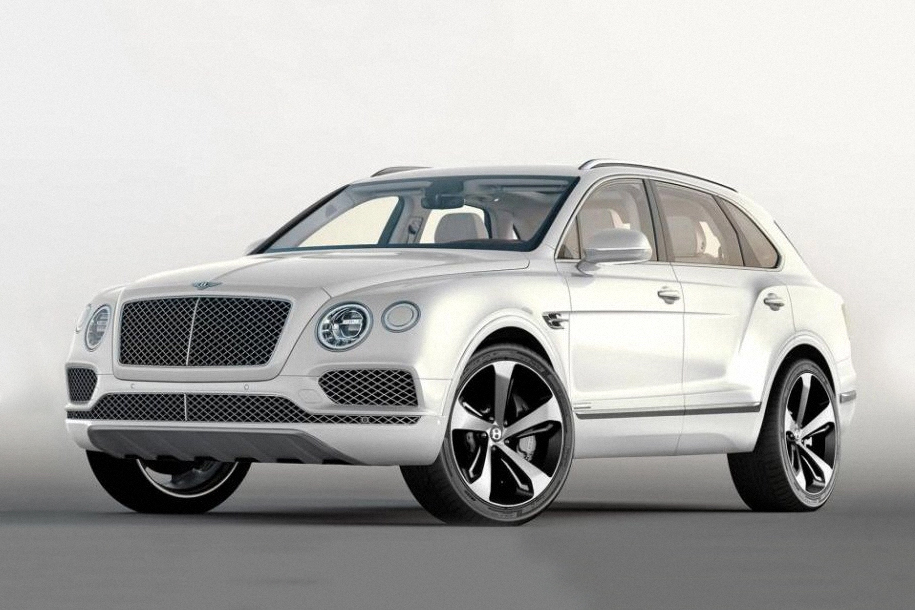 The much-awaited Bentley Bentayga has just been unveiled at VIP event, just a few days ahead of Los Angeles Auto Show. The all-white execution showcased at the event featured a few updates from what we already know about Bentley's first-ever SUV.
Some of the updates include new 22-inch two-tone wheels, illuminated treadplates, and strategically-placed Union Jack badging, proudly representing Bentley's home country. It also comes in a number of bespoke color options, likely an exclusive feature that won't be available when the Bentley Bentayga officially rolls out next year.
Inside, more proud Union Jacks punctuate the unique diamond-quilted leather lining. The interiors also feature embroidered seats, contrast stitching, and ambient lighting.
But as you might expect, the real highlight lies under the hood. Touted to be the world's "most powerful SUV ever," the Bentley Bentayga is powered by a 6.0-L twin-turbo W12 engine, producing a whopping 600 HP. This kind of power lets the Bentayga go from zero to 60 in 4 seconds flat, and hit a top speed of 187mph.
Proud owners of a Bentley Bentayga First Edition also gets a choice between three limited-edition Brietling watches: One featuring multifunction electronic movement, the second having an integrated emergency transmitter, and the third one designed especially for women.
According to Kevin Rose, Bentley's sales and marketing head: "With the First Edition we have created the ultimate expression of the Bentayga's spirit. It is equipped with an array of striking features that celebrate both the pioneering nature of the Bentayga and its unique abilities."
Unfortunately for you and I, all 608 First Editions have already been taken. Entry level Bentley Bentaygas will roll out next year, at a price tag of $229,000. For now, enjoy the Bentley Bentayga First Edition in the gallery below, and be sure to see it at the LA Auto Show when it opens this week.