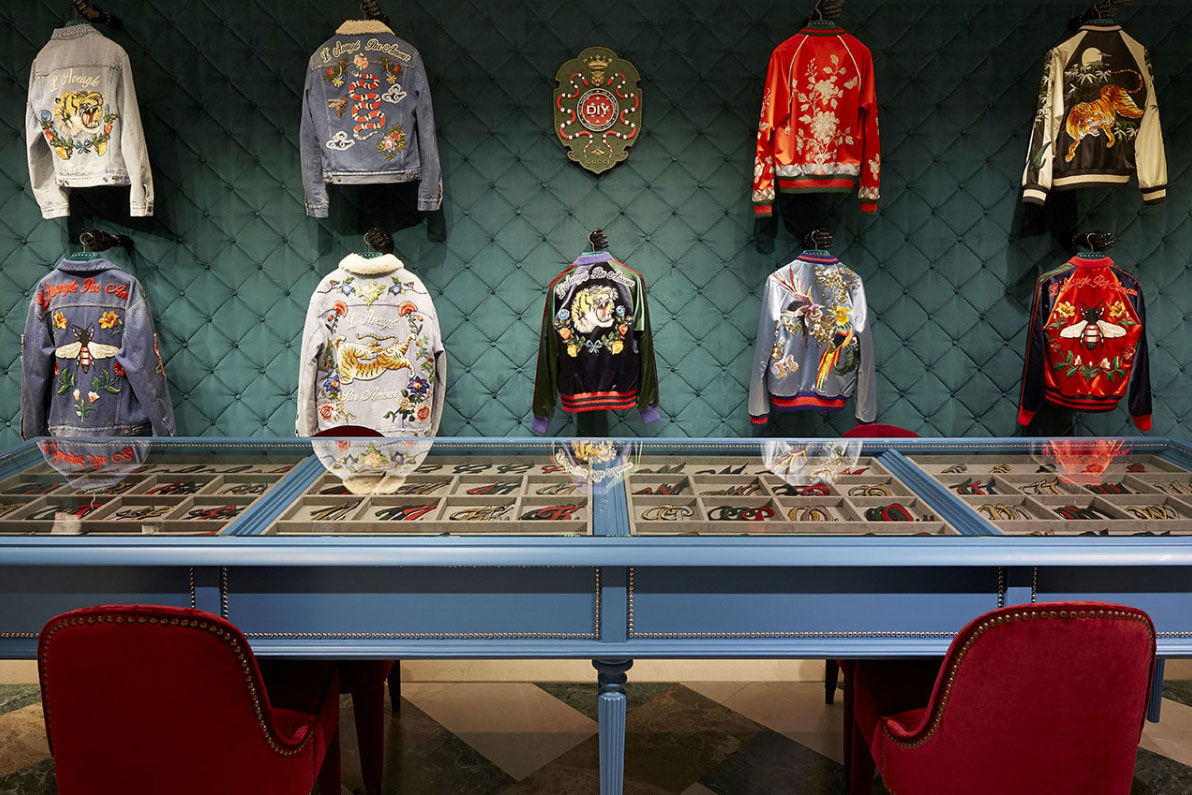 Gucci's Milan Flagship Now Offers DIY Customization Service For Your Jackets, Shoes, More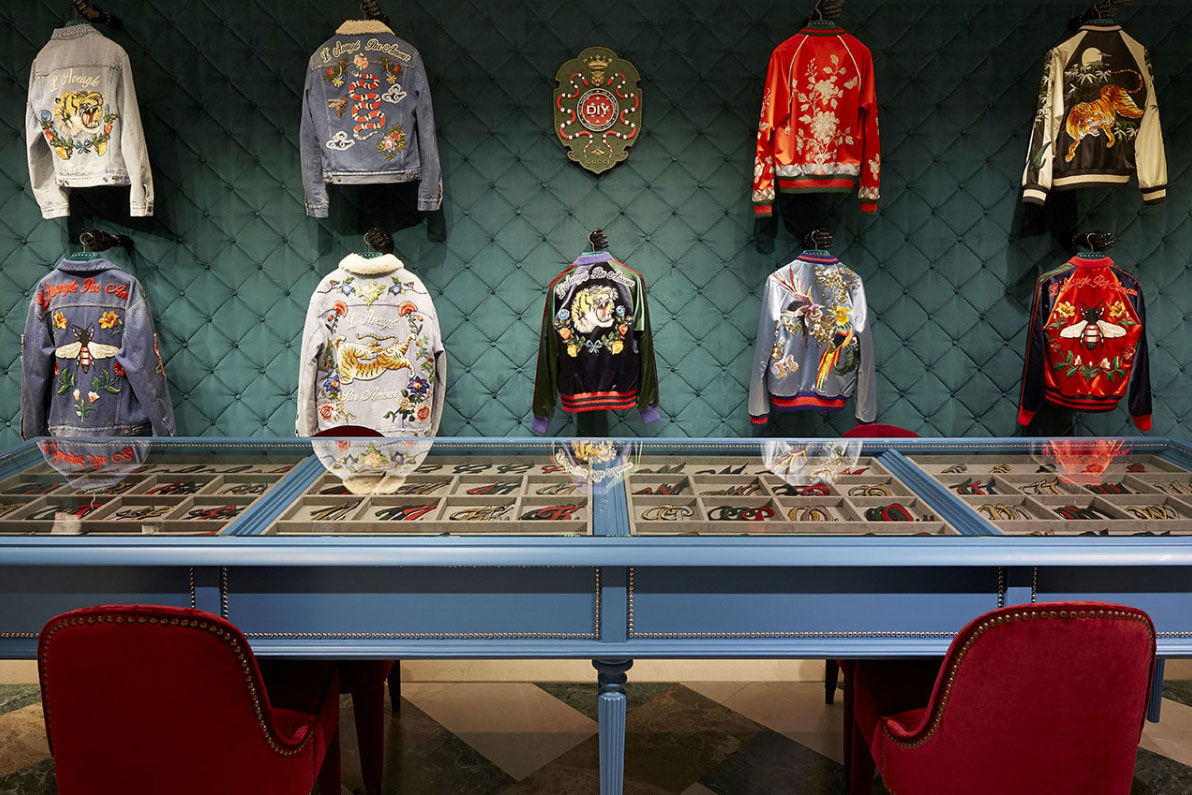 Folks looking to really personalize their Gucci purchases should take advantage of the Italian brand's DIY Service that's just expanded to accommodate just about anything in their lineup. And the options are endless. With the customization program now including menswear, unisex jackets and footwear for men and women, customers do a heck of a lot. You can pick out fabrics, buttons, appliqués and embroideries with initials for their blazers and tuxedos. A classic shirt can get the neck and cuff of your choice while you can also add symbols and monograms. Biker jackets can be done up in exotic leathers and calfskin marked by studs, and hand-painted decorations while bombers and denim jackets are perfect for patches and embroideries, many of which are inspired by symbolic Gucci elements like real snakes, flowers and bees.
Gucci's DIY Parlor is available at their Milan flagship.