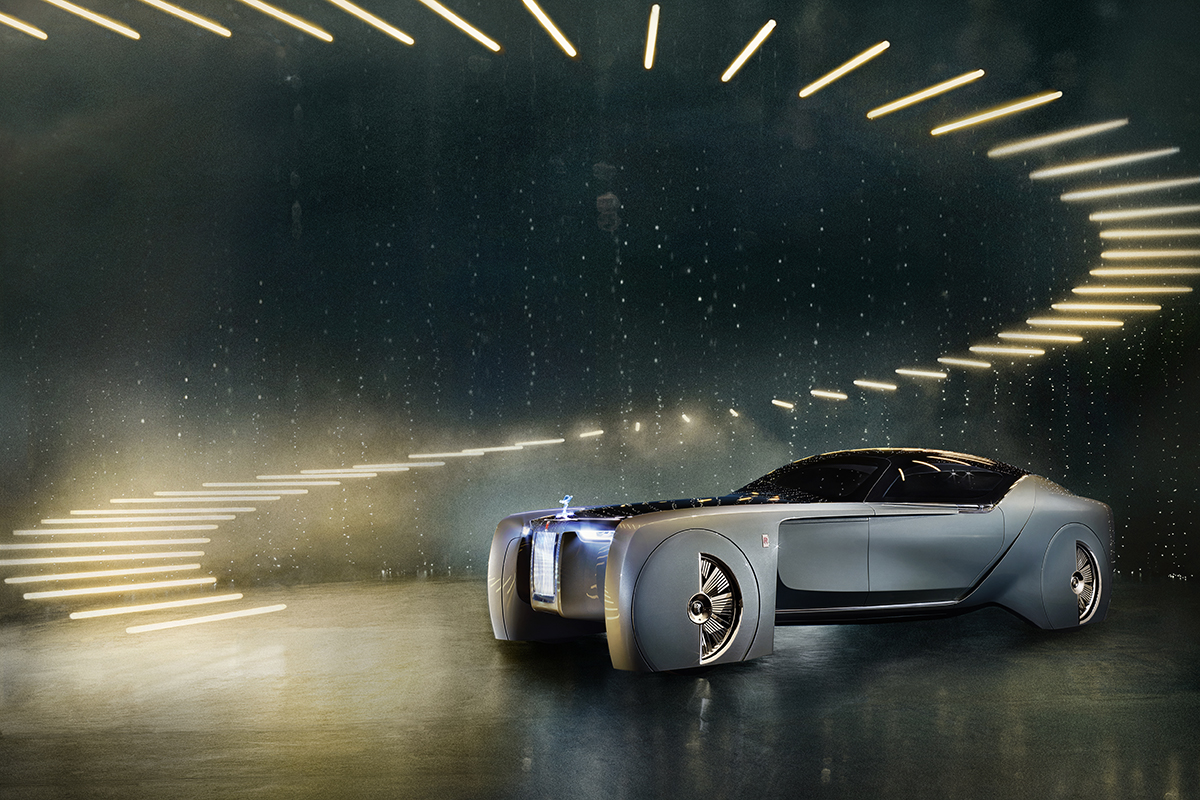 Rolls-Royce Vision Next 100 Envisions Future of Luxury with Limitless Possibilities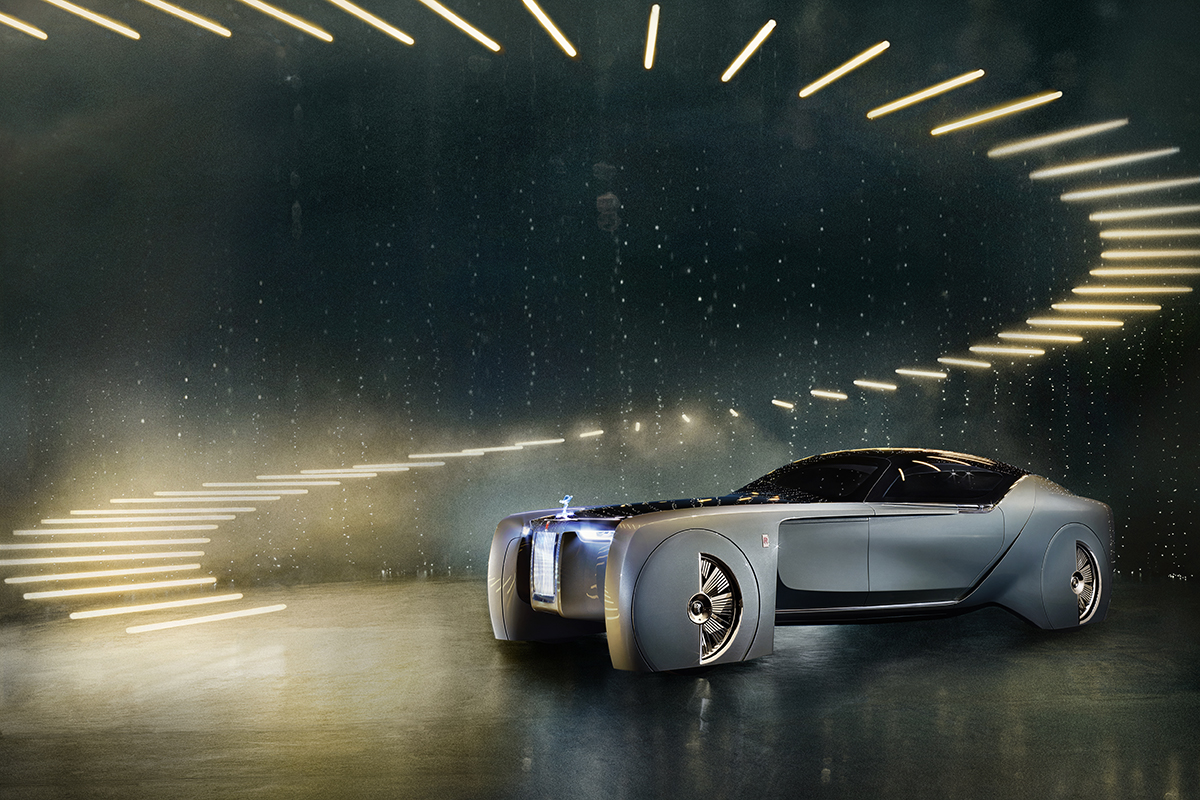 With the BMW Group celebrating their Centennial this year, they've taken the wraps off concepts that showcase what the Next 100 Years will look like for their family of brands. For Rolls-Royce, it's their 103EX Vision Next 100, a wondrous marvel that aims squarely on the future with zero reservation. Head of BMW Group Design Adrian van Hooydonk said, "The Rolls-Royce VISION NEXT 100 has been designed as the ultimate expression of the future of super-luxury mobility. It is an enlightening vision of the fascinating possibilities of Rolls-Royce Motor Cars in the future." The brand's team focused on the future of mobility, the ever-changing needs of prospective Rolls-Royce customers, and how to keep the Rolls-Royce experience as unique a hundred years from now as it is today. The end result is the concept we see here in all its glory.
The design shown here will make for a grand entrance, with a chassis of the future that's been hand-built from the most advanced materials and powered by a zero emissions powertrain. The bespoke experience that Rolls-Royce provides will extend now to the exterior as customers will be able to commission their very own cars shaped by Rolls-Royce designers and tailored to their personal tastes. The interior is envisioned as a private retreat while guidance is provided by Eleanor, the passenger's virtual assistant. This is a fully autonomous driving experience, with the driver's seat, steering wheel, and dash all flushed to make for more of a cocoon-like cabin. Sustainable materials are used throughout, with subtle lighting and a panoramic window adding to the comfort and openness.
With very little dwelling on the past and a laser focus on the possibilities of tomorrow, The Rolls-Royce Vision Next 100 is something we hope to catch in our lifetime. Check out a video below and more imagery in the gallery above.