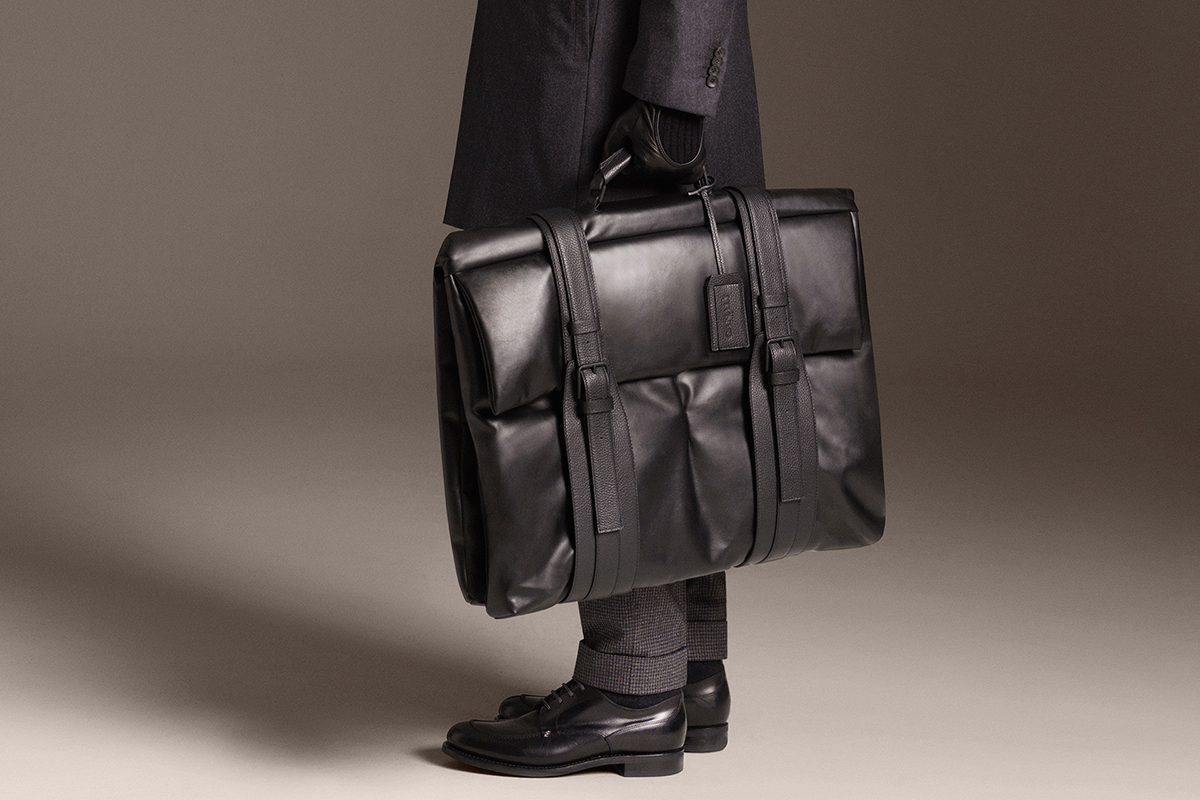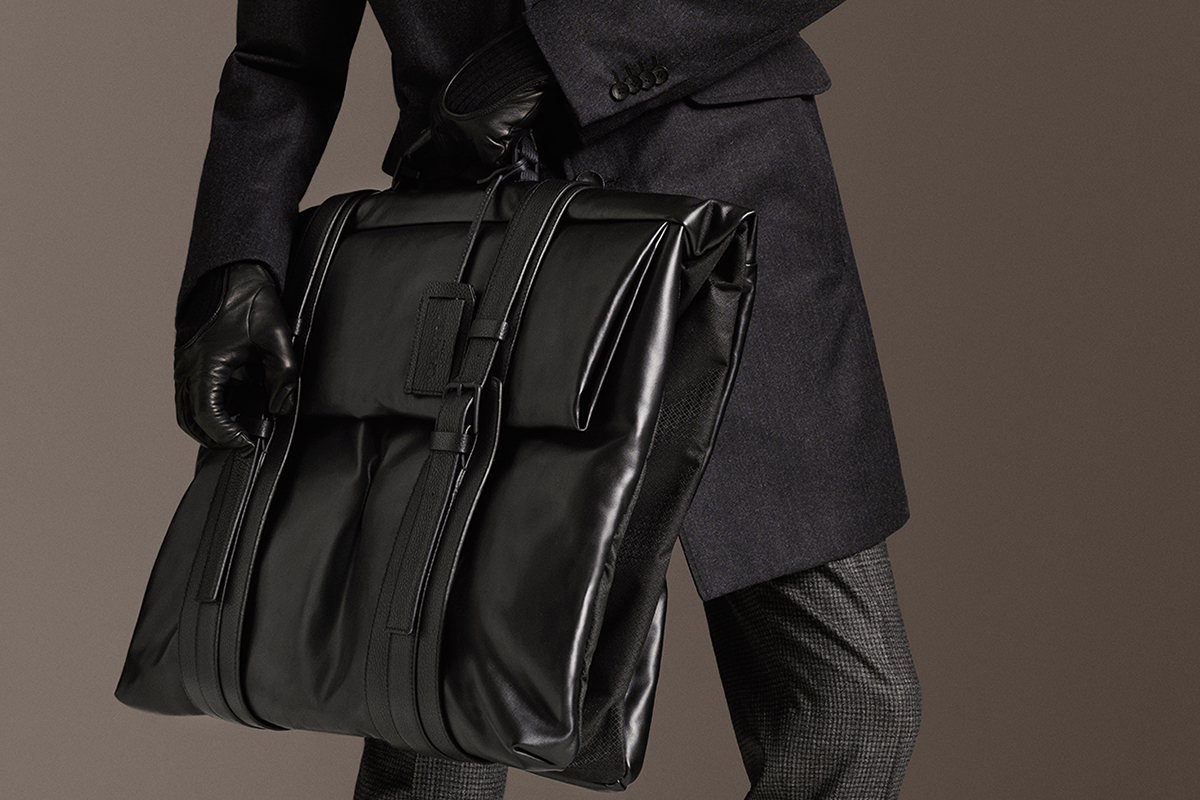 With the colder months now upon us, it's time to really get into survival mode. We're talking heavier fabrics, thick knits, more layers, long coats, and anything else that can shield us from the falling temperatures. If you're traveling, it really gets a bit more difficult. But regardless of the weather, the goal is still to move in comfort and style. That's the case whether you're going on a weekend retreat or heading out on a work trip. So with traveler's in mind, we've put together a clean look featuring Canali's new Fall/Winter 2016 collection. Check it out below and shop all of Canali's offerings through their online store.
These Canali black calfskin loafers feature a carbon texture on the upper, helping to drive some versatility. And when you've got ice or snow on the ground, this loafer's rubber sole has just the grip you need.
Canali's flannel pants are impeccably crafted and lucky for us, they're offered in a few different colors. If you don't have a pair in your rotation, then we'd say start with gray as it's neutral and will work to elevate your outfits with ease.
This high-neck wool sweater from Canali really caught our attention. The ochre color is a great choice for fall and its funnel neck opening will definitely provide some added protection deep into winter.
Just wow to this beautifully-made cashmere vest. It's actually reversible so you can bring the tech fabric to the outside to switch things up. Couple this with the vest's suede detailing and two-way zip and we've got another must-have from Canali.
The garment bag's been done more times than we can count but we're really liking Canali's iteration. It's got a textured, calfskin leather shell as well as leather belt straps and light padding to help keep your outfits in top form.