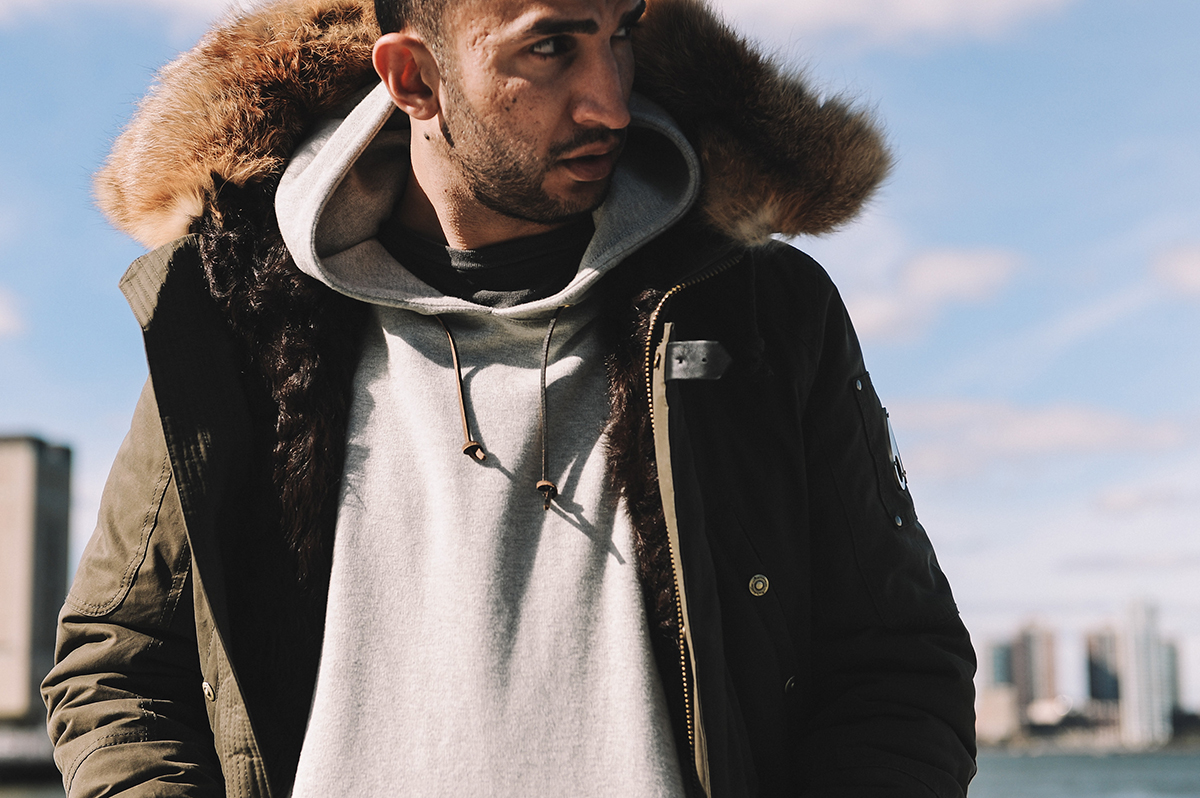 For all the things that we might hate about the winter, we love that the season demands us to bundle up. There's a level of comfort and ease that comes with wearing more layers and warmer pieces. And that's honestly how it should be year-round. But the one bit that always confuses us is how folks tend to look at outerwear and jackets as somewhat of an after thought. You meticulously put your entire outfit together the night before and then just "throw on" a jacket and run out of the house in the morning. The winter coat, regardless of its cut or shape or color, isn't a real staple until you style it right. Where normally we tend to start with what shoes we want to wear on any given day, colder months demand your outfit start with your coat. Check the weather, figure out how much protection you need, and pull out the right coat from your closet to get things going.
And just like the shoes you wear say a lot about you, so does your coat. So if you're looking to make a strong first impression, how your coat flows into the rest of your outfit needs to be considered. If you're wearing slimmer jeans, chances are a longer coat will drive more consistency. If you've opted for a gray hoodie or sweater as your mid-layer piece, then going with something more of an earthy tone for your coat just works.
But the best coats, the real staples, tend to just work. Sure, most coats do a good job of keeping us warm but if you appreciate well-made products, then you can spot a quality piece from a distance. The way it forms around a person's body without losing its own structure and purpose, the light variances in the faux-fur, the double zip closure that helps to add some mobility when it's needed. These are small things we look for that make all the difference.
Check out our shoot with two outerwear pieces from Canada's Moose Knuckles and their F/W 2016 collection in the gallery above. Both are blended with personal items from Por Homme's Atif Kazmi, showcasing two great looks that you can pull some inspiration from in the weeks ahead.
Photos by George Elder for Por Homme