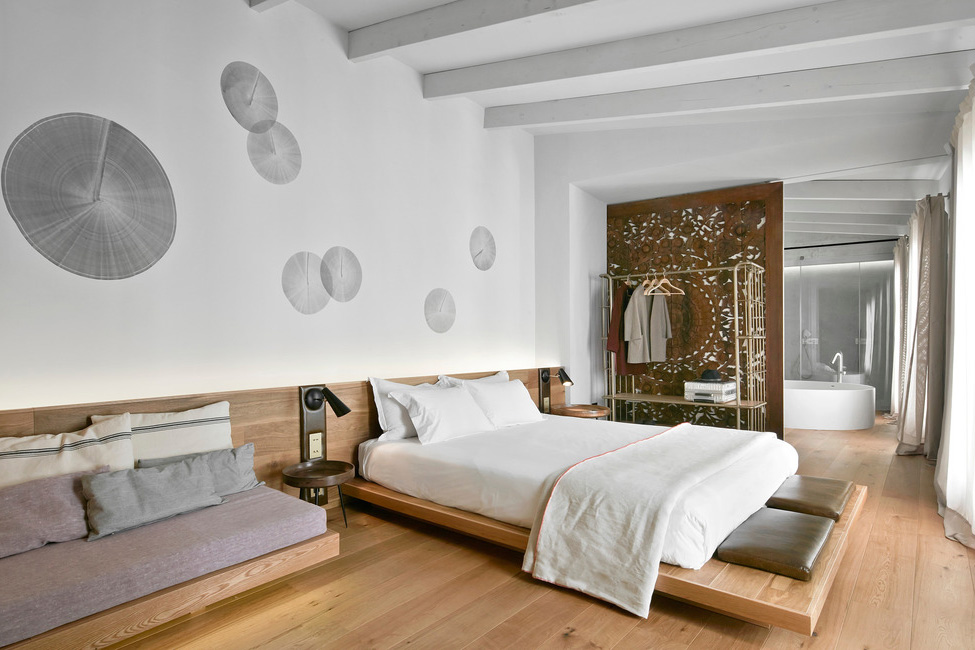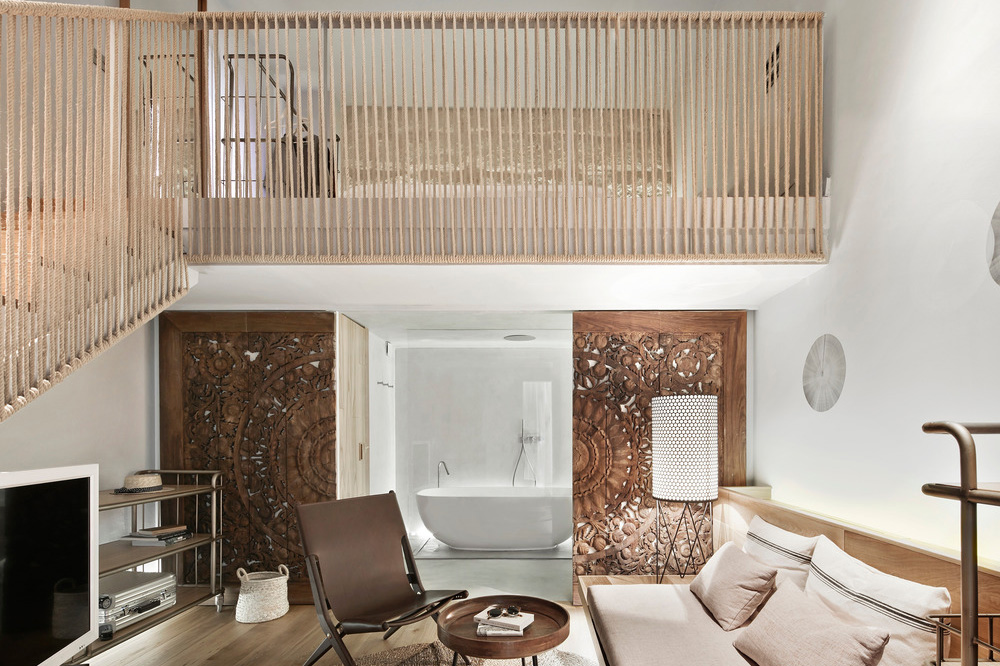 The Puro Hotel Palma in the old town of Palma de Mallorca is a wondrous site. It's a modern hotel that takes a minimalist approach to design, while offering a unique experience from each of the 22 rooms in the boutique hotel. The latest renovation was led by design studio OHLAB as they took the hotel's layout as an advantage rather than a design challenge. Natural materials like oak wood, cement, limestone, hemp, aged leather, linen, and cotton can be seen throughout the halls and rooms themselves, with traditional decor like upholstery made from majorcan looms, raffia carpets, and wicker baskets to give it that authentic Mediterranean look.
The desks, cabinets, and minibars come in the form of aged bronze furniture that were inspired by the metal luggage carts used by bellboys while OHLAB also had a hand in designing the beds, headboards and benches. To complete the rooms, artist Pedro Oliver was brought in to create a series of unique mural paintings for each room.
Check out more visuals of the Puro Hotel Palma in the gallery above and head to their website to book now.
Photos by José Hevia, courtesy of v2com, via design milk.