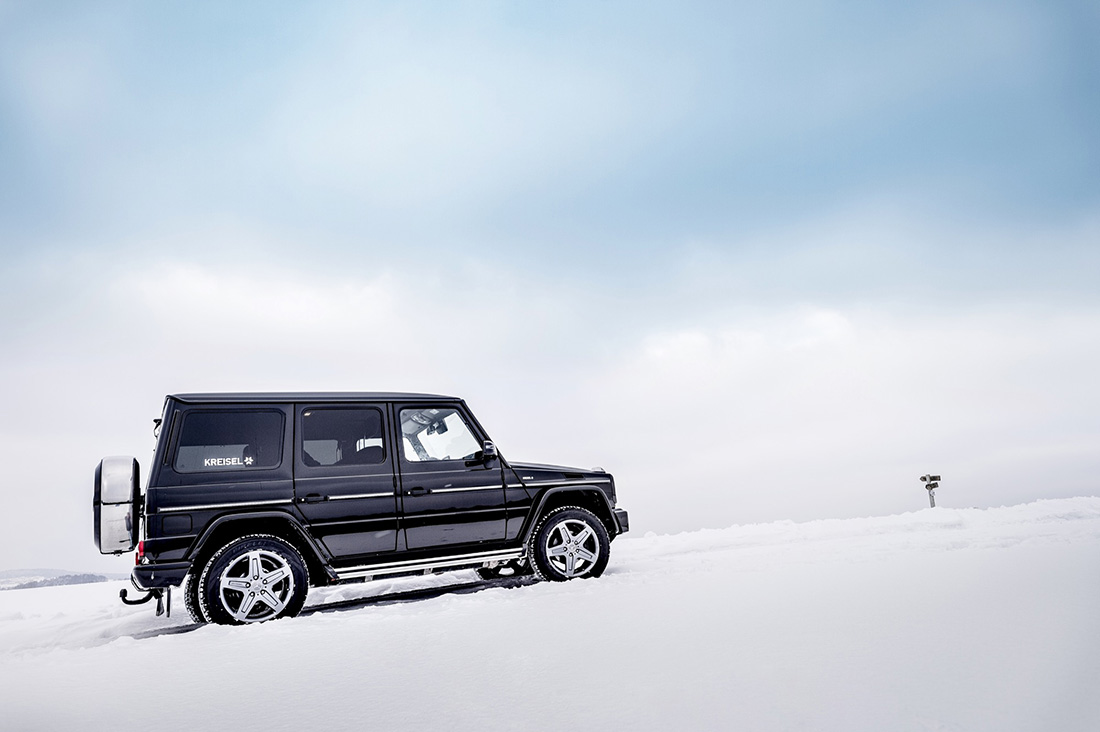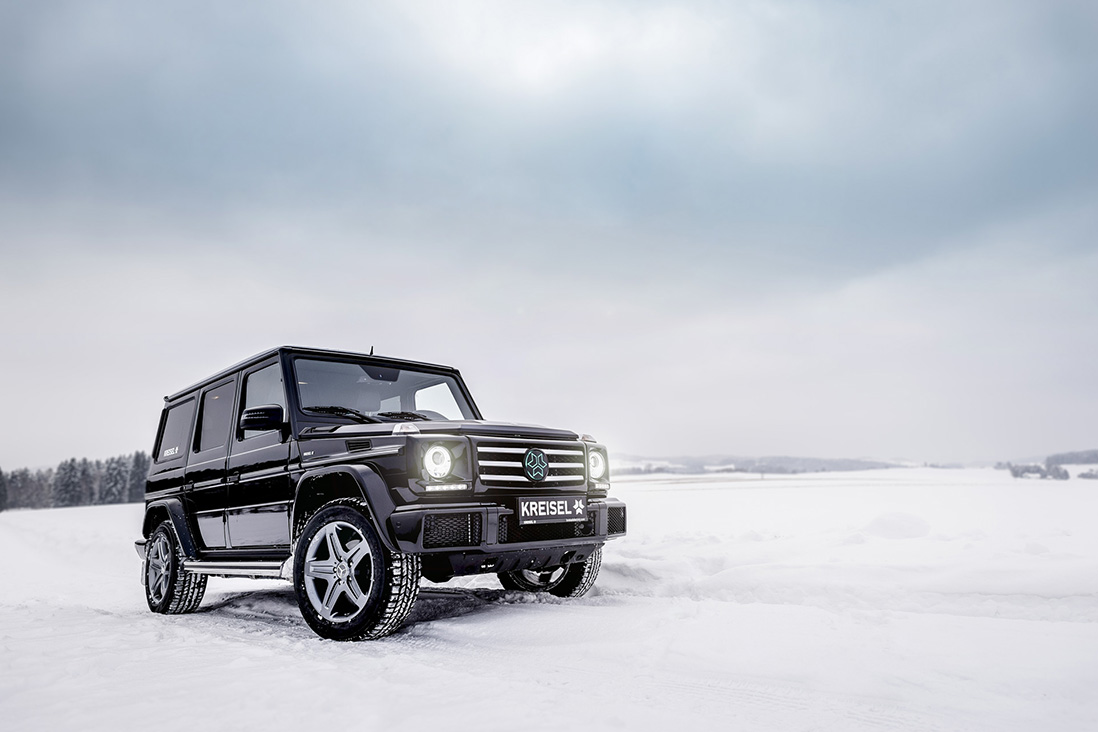 The Mercedes-Benz G-Wagon is one of the most iconic SUVs on the market. Its design is quite polarizing; either you love it or you don't. And for the folks that love it, it can be seen as a status symbol or just a perfect blend of function and form. But it's no secret the SUV, regardless of trim level or displacement option, is an outright gas guzzler. For example, the 2016 G65 AMG gets a combined EPA estimate of just 12 MPG. That's the same as the V12-powered Lamborghini Aventador Roadster.
In comes Kreisel Electric with their rework of the luxury SUV, converting Arnold Schwarzenegger's diesel G350d into an all-electric version that's fitted with 80kWh of batteries under the hood and rear that can get to 80 percent charge in just 25 minutes. It can go roughly 186 miles on a single charge and catapults from 0 to 62 mph in just 5.6 seconds, pretty impressive considering the weight of the G-Class.
Check out visuals of the Kreisel Mercedes-Benz G-Wagon EV in the gallery above and expect to see it on the roads of Los Angeles with The Terminator behind the wheel.