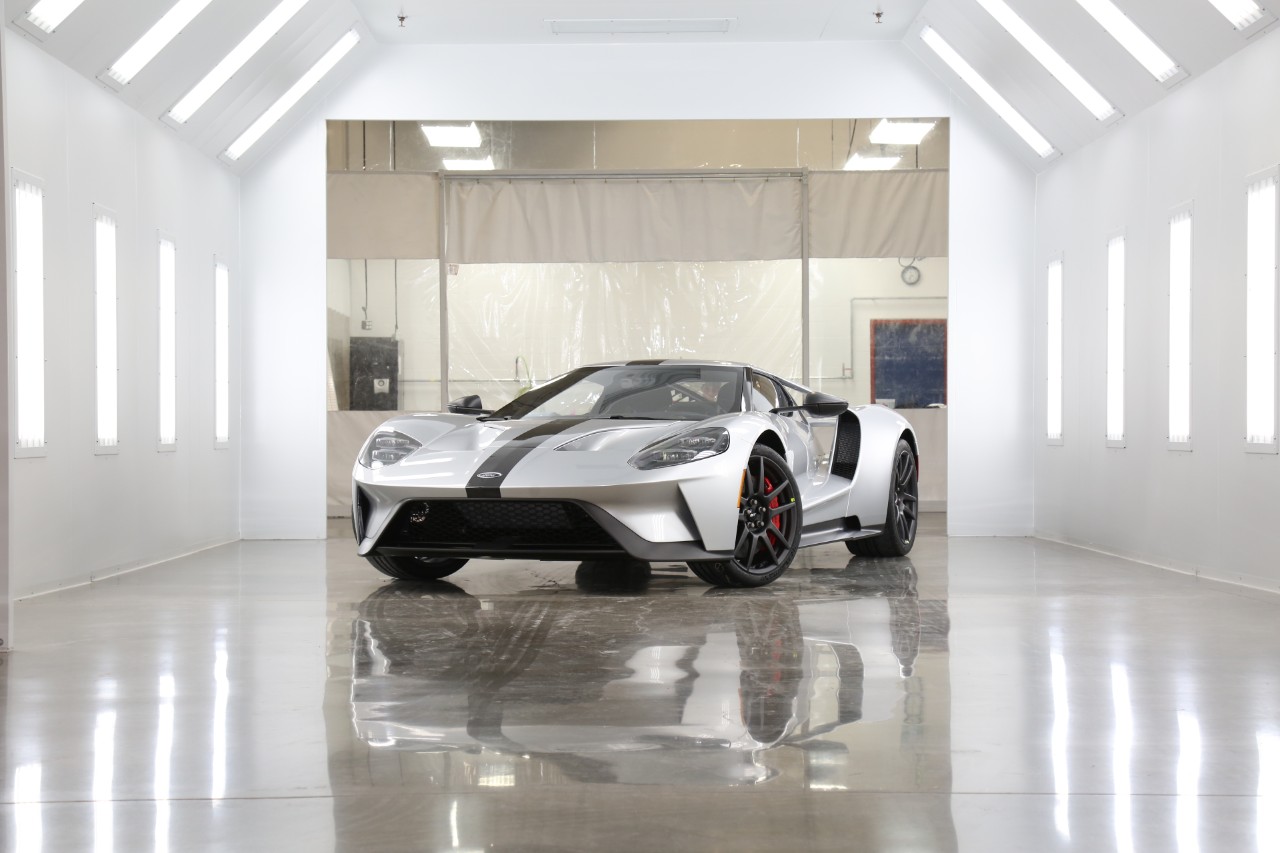 Ford GT Competition Series is Track Ready with Weight Loss and Exposed Carbon Details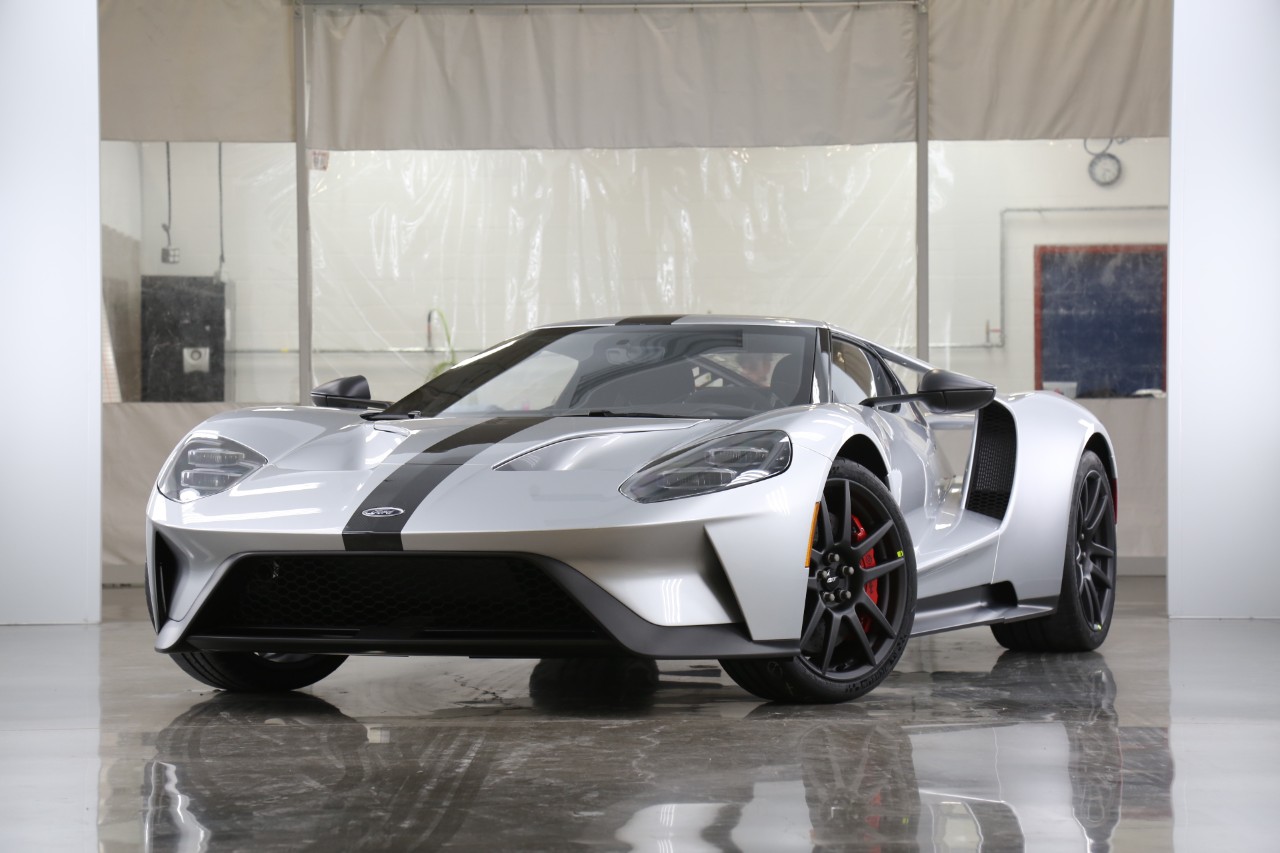 If the performance numbers on the Ford GT weren't staggering enough, the Detroit automaker has taken some inspiration from their supercar's win at the Daytona 24 to introduce the Ford GT Competition Series, a limited edition and ultra-lightweight variant of the Ford GT. Weight-saving innovations including a race-inspired Perspex acrylic engine hatch cover and bulkhead Gorilla Glass with integrated venting. There's also lightweight carbon fiber racing stripes, A-Pillars, and side mirrors. Enter the cockpit and you'll see most of the luxury detailing has been replaced in exchange for Alcantara suede with red accents and exposed carbon trim. Don't expect any infotainment controls and screen here as this limited-edition Ford GT is truly catering to the track enthusiast.
Optional weight-reducing edits like performance-enhancing carbon fiber wheels, and titanium lug nuts and exhaust are all standard on the Ford GT Competition Series. It's set to be offered in six Ford GT colors – Shadow Black, Frozen White, Ingot Silver, Liquid Blue, Liquid Grey and Triple Yellow – and is available in North America for all announced production years. Check it out in the gallery up top.