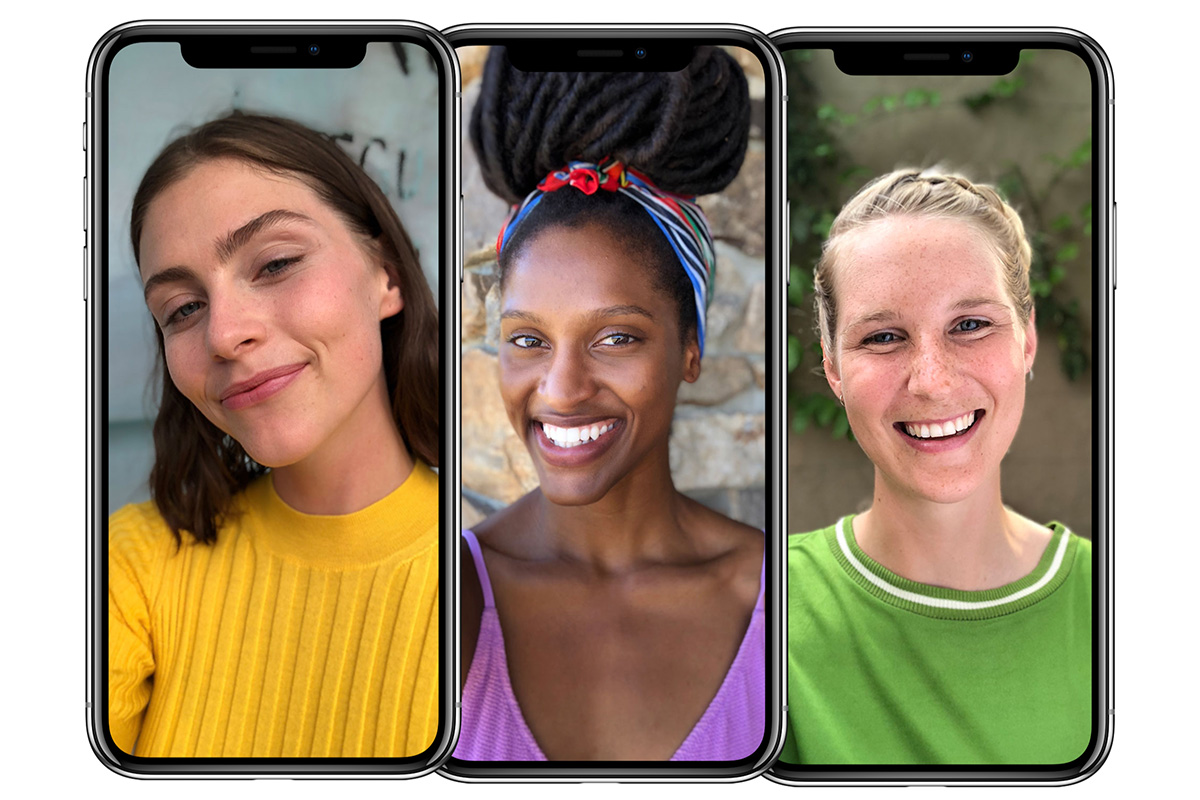 The iPhone X is here and before we go further, it's pronounced "iPhone Ten", signifying ten years since the launch of the first iPhone. And though a more traditional iPhone 8 and 8 Plus have also been unveiled, the iPhone X is how the Cupertino-based company will be judged in the weeks and months ahead. Frankly speaking, there's a lot to appreciate but there are also a few things we wish were just different. Let's get to it.
Hello, new design.
The iPhone X features an end-to-end 5.8-inch OLED screen called Super Retina Display, the first time Apple's used OLED tech in an iPhone. We could do a deep dive into OLED displays but the short of it is that your dark colors will seem much darker while other colors will get even richer. TrueTone technology will help with white balancing in various conditions so the end result is just going to be a whole lot better.
But, wait. This phone is huge.
No, the screen is huge given that the entire front is made for your viewing pleasure. The actual height of the iPhone X is only .2 inches more than the iPhone 8, so folks not interested in bigger phones like the 8 Plus can still find a happy compromise here.
Camera game strong.
We're not fans of Apple's "Plus" iPhones but the way the iPhone 7 Plus shoots photos via its TrueDepth technology will make anyone holding their iPhone 7 (raises hand) at least a little envious. The iPhone X is getting the tech now which will make for some unbelievable shooting. The camera can also shoot slow-motion film and even film-style 4K while the new Portrait Lighting mode will tweak the flash on the back of the iPhone to put the subject under the spotlight.
The back-facing camera pulls inspo from the iPhone 8 Plus (or is it the other way around?) with dual 12-megapixel cameras, with f/1.8 and f/2.4 apertures respectively. There's dual optical image stabilization here as well while a quad-LED True Tone Flash is featured here as well.
Better battery? We'll take it.
Apple's saying the iPhone X's battery life will be two hours longer than that of the iPhone 7 which we're hoping is true but when you do need to get some juice, you can now do so wirelessly with Qi standard supported pads by Mophie, Belkin, and others. Oh, and they're releasing their own charging accessory called AirPower that has room for your iPhone and Apple Watch.
Face ID looks easy, let's just hope it works.
So, no more Home button means no more thumbprints. Instead, Apple's introduced Face ID, a revolutionary new way to skip passcodes and zigs / zags on the screen to using facial recognition to quickly unlock your iPhone. Thanks to the cameras and sensors into the front of the iPhone X, the TrueDepth array projects infrared dots to do the facial mapping, captures that image, and then uses a dedicated processor to interpret the face data. This ensures you'll get recognized even if you're wearing glasses, do something different to your hair, or go off and grow a beard. Face ID sounds amazing and we're sure it'll work well but here's to hoping it's as secure as Apple ensures us it is.
Augmented Reality done right.
The impressive power and speed of its A11 Bionic chip makes it the perfect engine to allow for rich, immersive augmented reality experiences to run through the iPhone X. Its neutral engine can handle up to 600 billion operations per second, so rest assured the games and apps leveraging augmented reality will deliver in ways no other smartphone has been able.
Animoji
The powerful A11 Bionic chip works in tandem with the TrueDepth camera to capture and analyze more than 50 different muscle movements, then mirroring your expressions in any of 12 different Animoji. You can take the video, with audio included, and share with friends through iMessage and beyond.
The iPhone X will be available for pre-order October 27th and available in silver or space gray finishes. Each comes with your choice of 64GB or 256GB of memory and a starting price of $999. That's a steep price-point before we even tack on the $199 AppleCare and the blatantly obvious gap between the two memory sizes has definitely raised some eyebrows but chances are we'll still be putting in a pre-order come late October. Check it out more in the gallery above.