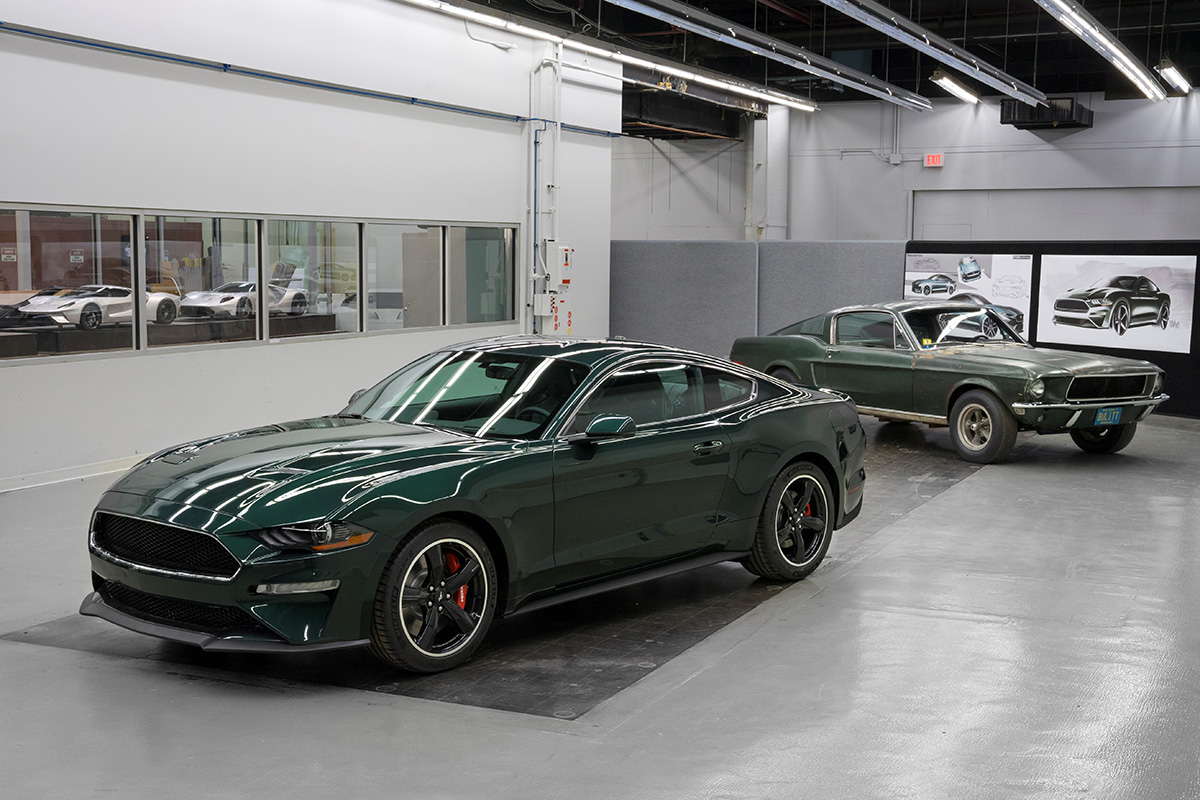 Ford Unveils Mustang Bullitt To Celebrate 50th Anniversary of Iconic McQueen Movie
With the Detroit Auto Show underway, it's only right that Ford makes one of the biggest splashes to kick things off. During their expansive press conference, the American automaker gave us a glimpse into what the city of the future might look like while taking the covers off a few vehicles in the process. But the highlight was the all-new 2019 Mustang Bullitt as the brand paid homage to 1968 Mustang GT fastback that starred in the award-winning film, "Bullitt". But Ford dug deep for this one as they drove the original GT that starred alongside Steve McQueen in the iconic movie right onto the NAIAS stage, ending a 40-year mystery about the car's whereabouts.
The original 1968 Mustang GT fastback was one of just two used in "Bullitt", with one used heavily in stunts and ultimately ending up in a salvage yard and the other being sold to a private buyer. The current owner of the hero vehicle inherited it from his late father in 2014, who had originally purchased it back in '74. Sean reached out to Ford and the two worked together to reveal this car now alongside the 2019 Mustang Bullitt with McQueen's granddaughter Molly on stage to show off the cars as well.
As effortlessly cool as McQueen himself, the new Bullitt doesn't have any stripes, spoilers, or badges simply because it doesn't need them. Exterior paint options are limited to Shadow Black and the classic Dark Highland Green — as worn in the movie. There are only three factory-installed options, which include a Bullitt Electronics Package that provides a navi, memory seats, an upgraded sound system and some driver assistance features, an option for the MagneRide semi-active suspension system and the final option allowing customers to opt for RECARO black leather-trimmed seats.
Under the hood is an upgraded 5.0-liter V8 engine which churns out 475 horsepower and 420 lb.-ft. of torque, with all that power being managed by a manual transmission and a white cue ball shift knob as a nod to the original.
Check out more of the limited edition 2019 Mustang Bullitt in the gallery up top and look for it to release this summer.