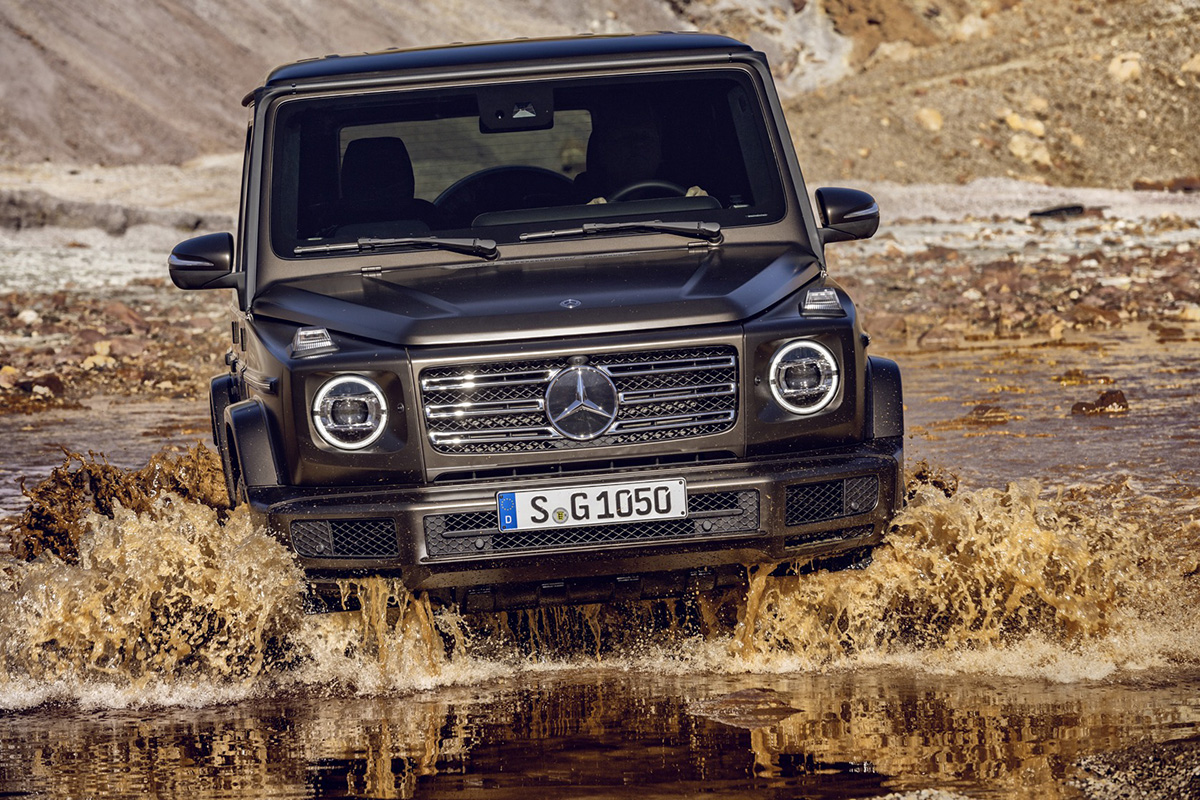 The Mercedes-Benz G-Class, or G-Wagen, is in a rare group of cars / SUVs that have withstood the test of time. For 38 years, other auto brands have tried to rival it without ever understanding that it's in a league of its own. For anyone that's ever owned one — whether it's a G500, G550, or the range-topping G65 AMG — any flaws the SUV may have had got overlooked because of what the G-Class stands for, the confidence it exudes. It's polarizing, more rugged than comfortable, and definitely not a road trip-friendly SUV. But with the 2019 G550 and all its other variants that are soon to be released after it, all these reservations will undoubtedly go out the window.
This is the most drastic edit we've seen to the G-Wagen's exterior design in over a decade, though subtle and most-definitely welcomed. The boxy profile stays while we see LED headlamps up front in housing that's more angular than its predecessors. It's slightly longer and wider while advanced driver assistance systems, a more luxurious (see: comfortable) interior with leather seats and a more dynamic suspension all make this new generation of the G-Class one that will get it up to speed with the rest of the Mercedes lineup.
The majority of current G-Wagen owners aren't pushing it to its limits like they could. But with help from its new independent suspension with double-wishbone front axle in combination with a rigid rear axle, the new G-class performs even better off-road. But for the urban dwellers, DYNAMIC SELECT comes to the G-Class and brings along five driving modes that can enabled at the press of a button.
Check out more of the 2019 G550 in the gallery above and look for it to land in showrooms later this year.