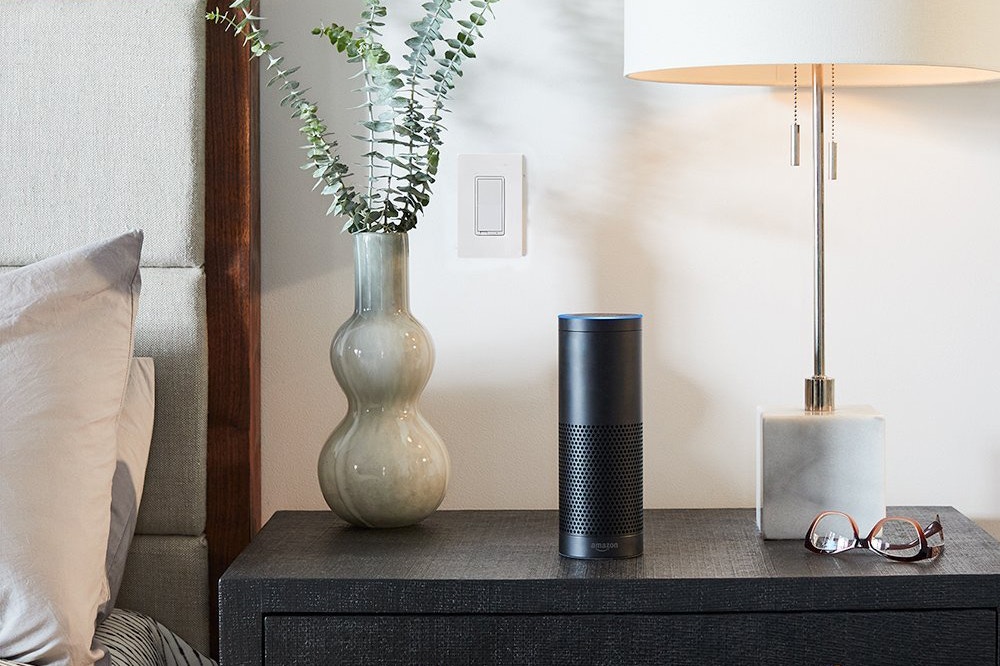 Amazon's taken the wraps off a string of Alexa-powered products, including the second-generation Echo smart home speaker and Echo Plus, Echo Spot, and Echo Connect. There's also the Echo Buttons side peripheral for Alexa games alongside a 4K HDR Fire TV stick.
The new Echo is smaller than the first-gen and comes in at just $99 while providing improved far-field microphones to hear commands from a distance, a dedicated bass speaker and Dolby Audio support. The cloth shell is removable while you can grab a three-pack to connect to other Alexa-enabled devices and play the same songs on multiple speakers. The Echo Plus takes Echo's design and builds in a smart home hub, which helps to link to other Zigbee devices like the Philips Hue White bulb it'll ship with. The Echo Plus also features higher-performing speakers with Dolby processing and will come in your choice of black, white, and silver. Look for the Echo Plus to be available late October for $149.
The Echo Spot features a 2.5-inch display and a camera to support video calls, direct feeds from security cameras, and displaying lyrics from music being played. The Spot can also be paired with Bluetooth speakers or wired speakers via the 3.5mm analog audio output. The Spot's priced at $129 via pre-order with shipping to take place December 19th.
The Echo Connect is a $35 box that connects to landlines and lets you make phone calls through your Echo. Alexa comes in to help you call someone, even 911, or tell you who's calling. Beyond this, we also get Echo Buttons, which are Bluetooth-connected, multi-colored buzzers that can connect to Alexa for games. You'll be able to pick up a set of two for $20 come this holiday season.
And then there's the 4K HDR Amazon Fire TV stick. It's a level up from previous Fire TV sticks but still works with Alexa to execute built-in commands. Alexa on the Fire TV can also view camera feeds, control smart lights, and other compatible smart home devices, with a $69 price tag come October 25th.
Check them all out in the gallery up top and head to Amazon.com to learn more.