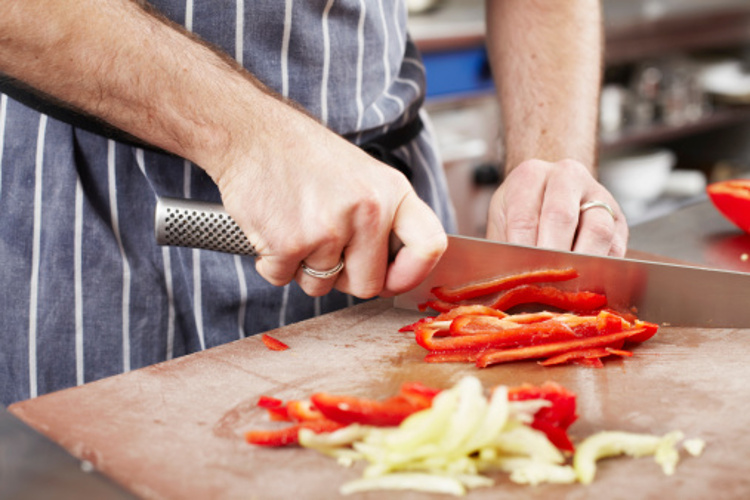 Presented By Nutrisystem
Raising a family is never easy, and the stress of working hard to support a family can take its toll on one's health over the long term. Too often, parents allow their own wellbeing to take a back seat for the sake of making sure their kids are happy and have everything they need. Many parents just don't have the time to keep up with cooking healthy meals for themselves between everything happening day to day. Nobody understands that better than Bryan.
My autistic son told me if I did not lose weight, I wouldn't be there for him when he got older. He told me if I died, he would be heartbroken forever. I, of course, broke down. 
It was in that late-night moment when Bryan realized he needed to make a change. He was working nearly 100 hours a week to try and build a business, and like many guys in stressful situations, his weight had gotten away from him.
Bryan had heard about Nutrisystem from a Dan Marino commercial and did a little research into how they could help. He found out that it was the perfect solution for him. Nutrisystem ships meals directly to your door, designed specifically to help you lose weight. For Bryan, the convenience was perfect for his lifestyle as he had very little time to do complicated meal prep or spend hours in the gym. Plus, he actually liked the food, as he got to pick from meals like French Toast and Thick Crust Pizza.
It's so convenient. I own a business, have five kids and care for my wife who has Parkinson's Disease. It's critical that I can eat on the go.
Bryan was under a lot of stress caring for his family and trying to build his bowling alley, which is why Nutrisystem was the perfect fit. Nutrisystem had done all of the work for him. All he had to do was stick to the program, eat the food and meet his goals. Nutrisystem even had a team of dedicated weight loss counselors designed to help Bryan stay on track and answer any questions he had about the program.
Bryan turned to Nutrisystem when he needed it the most. That was two-and-a-half years ago. Today, Bryan is 89 pounds lighter.* He looks and feels better, his self-esteem is high and he says his stamina is through the roof. In addition to running his bowling center, he started a foundation for Autism and is preparing to compete in the Ironman World Championships on his 40th birthday. But the most profound change Nutrisystem made in Bryan's life?
It gave me my kids back. Before I couldn't play with them; I didn't want to go outside. I had no energy. Now energy is all I've got.
UPDATE: The awesome folks at Nutrisystem are extending a special offer to our readers. Follow this link to receive 40% off the one time rate with new 4 week auto-delivery order!
*Real Success Story. Expect to lose an av. 1-2 lbs. per week. Results may vary based on starting weight and program adherence.
This content is sponsored by Nutrisystem