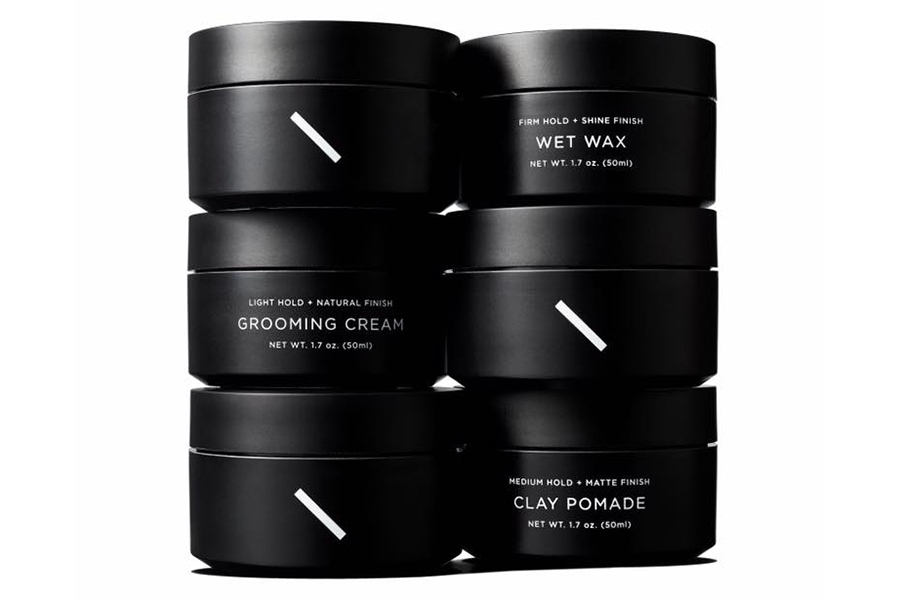 Saturdays NYC Introduces Grooming Essentials, Starting with Trio of Hair Pomades
Saturdays NYC is known for their contemporary line of menswear and accessories but they're expanding into the grooming market with the launch of three hair pomades. Each is formulated to create a specific mold, starting with the Wet Wax that delivers a firm hold and high gloss look. The Grooming Cream offers texture and shine but keeping your hair looking natural and effortless while the beeswax based Clay Pomade delivers the medium hold you might be looking for with a matte finish.
I've had the chance to try all three out and appreciate the versatility of the lineup, though the Clay Pomade just works best for my hair and gives me the look I want. I can get creative while knowing that any of these water-based pomades will rinse out easily and keep things masculine with their light fragrance. For a brand that's been able to deliver men's offerings more consistently than most other brands we've come across over the years, this is a natural step and the end products are musts for existing Saturdays fans (i.e., me) and anyone else looking for a fresh take on the classic pomade.
The trio of hair pomades are available now through Saturdays NYC boutiques and their online store. Look for shaving and body care products to be introduced in the next few months as well.