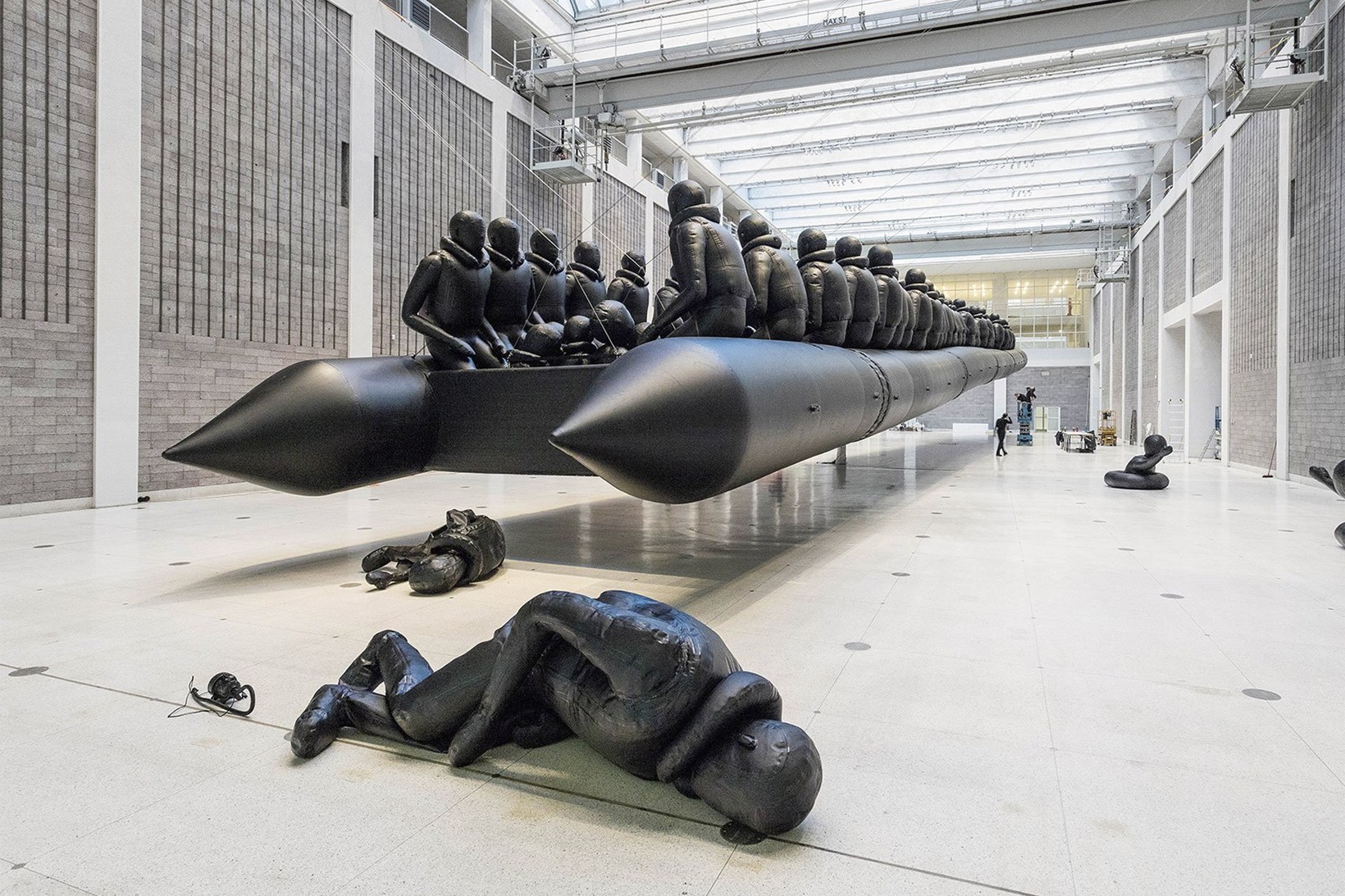 Ai Weiwei's Law of the Journey Exhibition Features 230-Foot-Long Refugee Boat Installation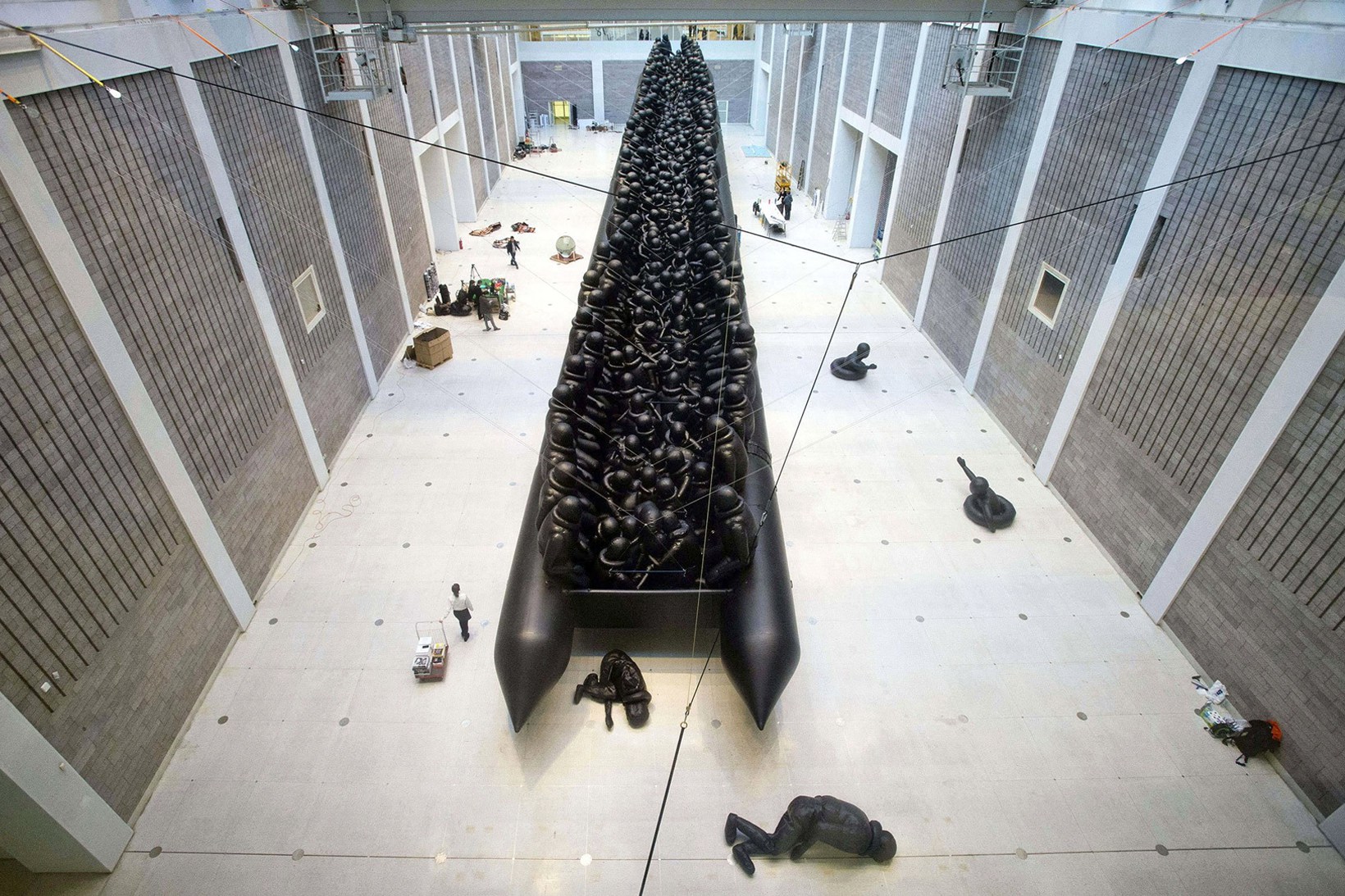 All images courtesy of the National Gallery in Prague
Showing at the National Gallery in Prague is Chinese Artist Ai Weiwei's "Law of the Journey" exhibition, which looks to shed more light on the ever-growing refugee crisis. In Ai's words, "There's no refugee crisis, but only human crisis… In dealing with refugees we've lost our very basic values." He's visited over 40 refugee camps over the past two years, spanning from the Greek island of Lesvos to the border between Greece and FYROM, and countless others. These works are a bi-product of those journeys as is the Human Flow documentary that highlights the forced displacement and conditions of humanity (due to release later this year).
"Law of the Journey" is a statement on the human condition, with an all-black, 230-foot-long inflatable boat carrying 258 faceless refugee figures at the center. It's hosted in a building that served as an assembly point for Jews in 1939-1941 before their deportation to the concentration camp in Terezin. This is a powerful tribute with just the needed level of aggression and timeliness our society needs right now.
"Ai Weiwei: Law of the Journey" — March 17, 2017 to January 7, 2018.
National Gallery in Prague
Trade Fair Palace
Veletržní palác, Dukelských hrdinů 47,
Prague, Czech Republic