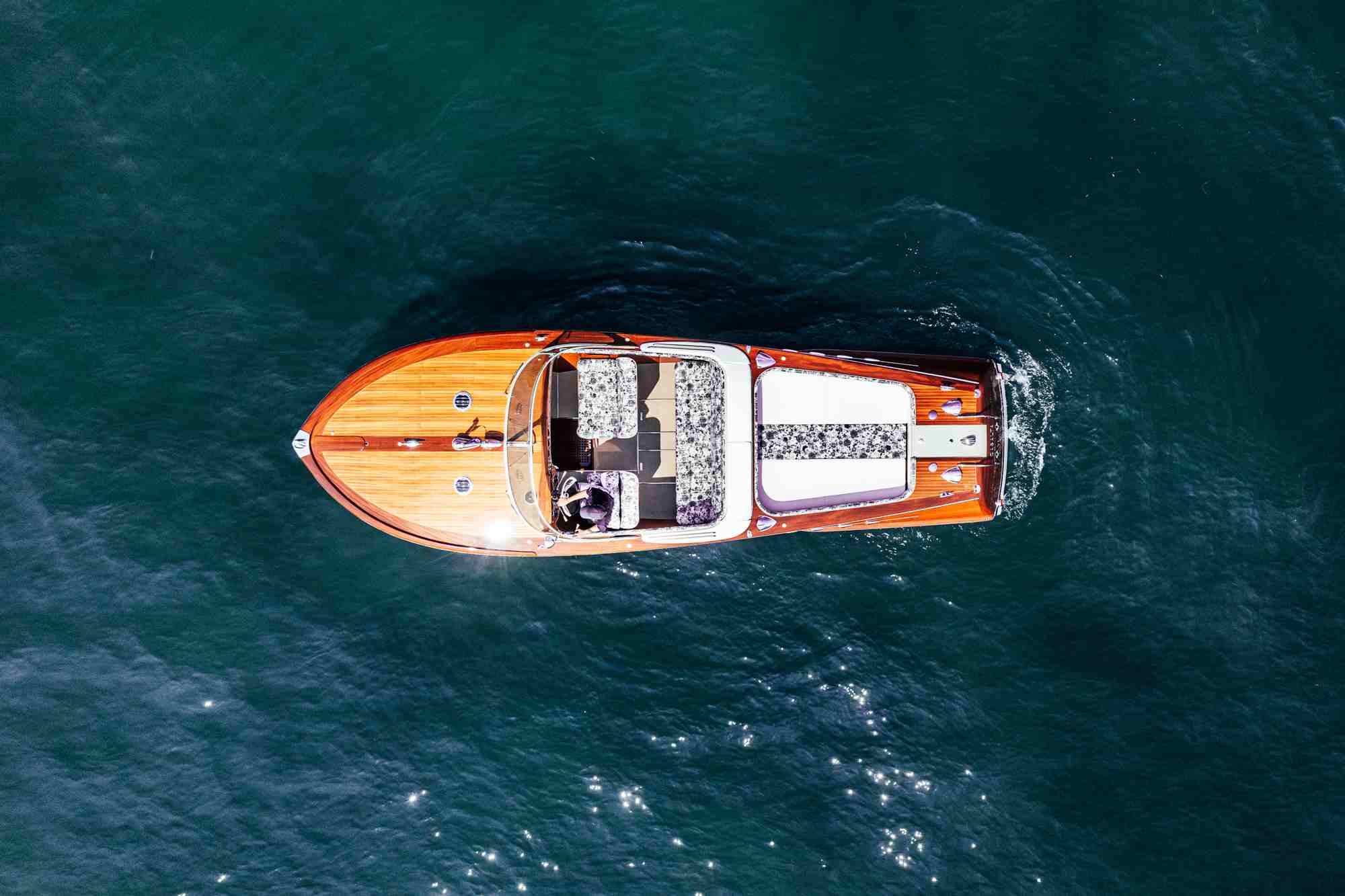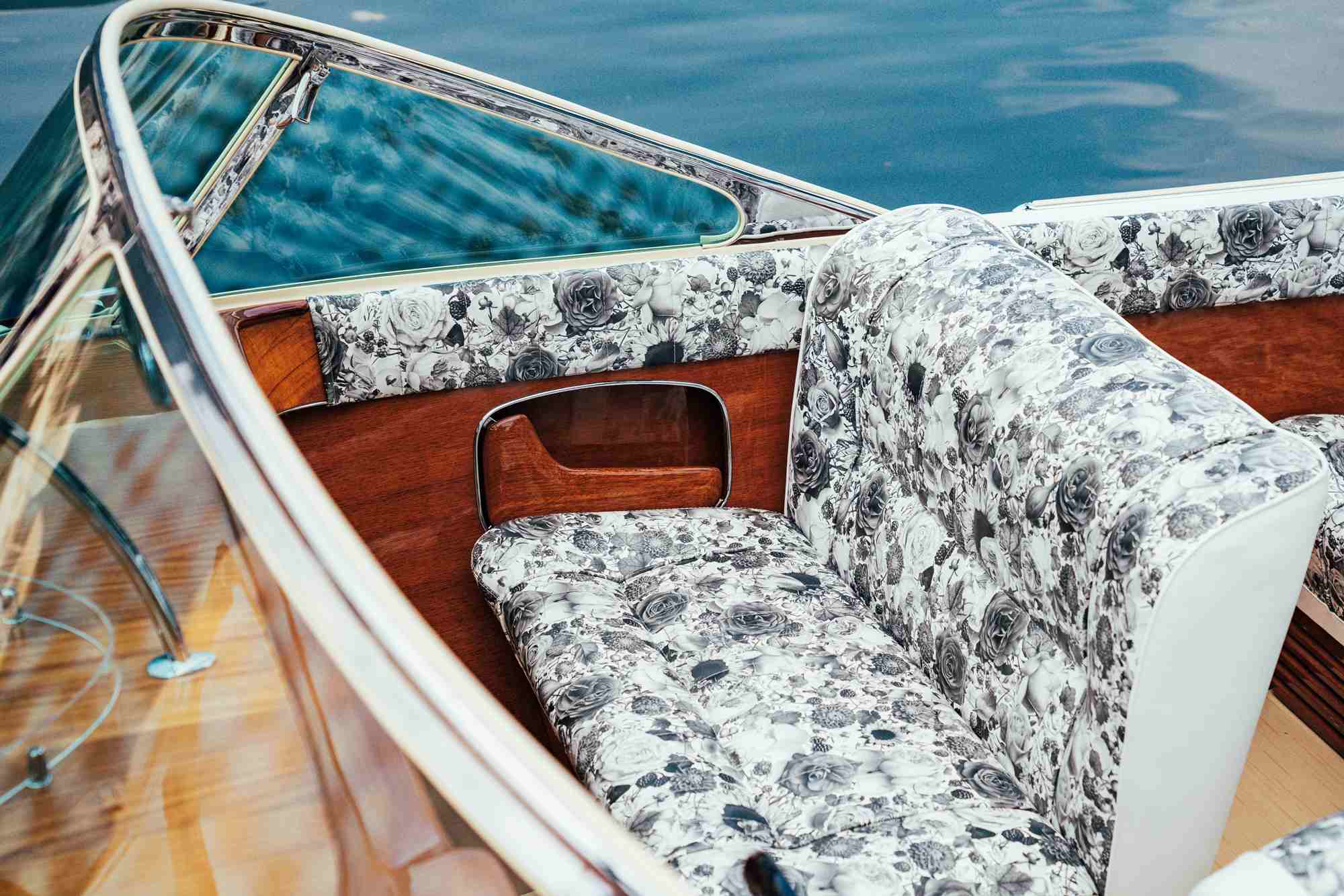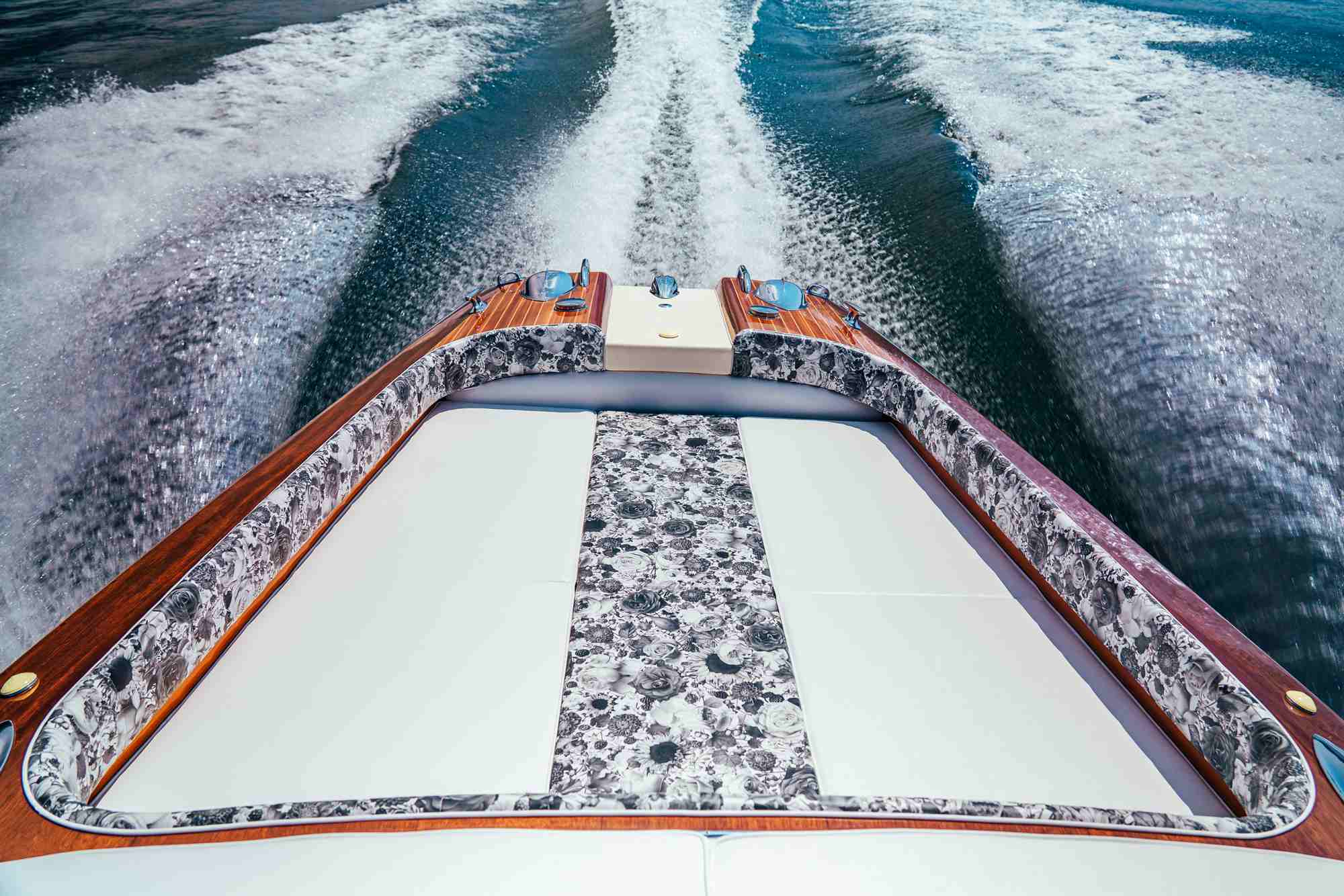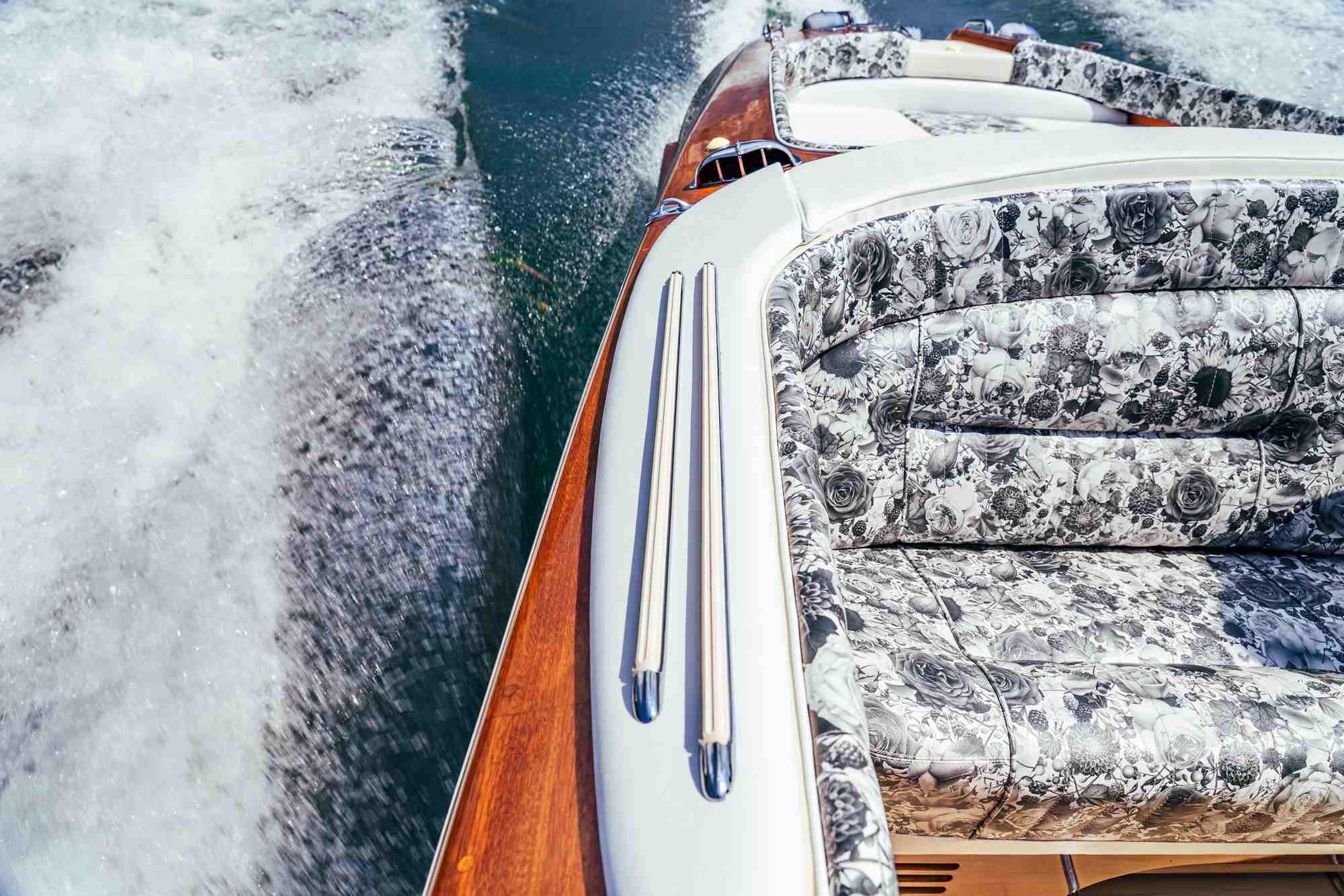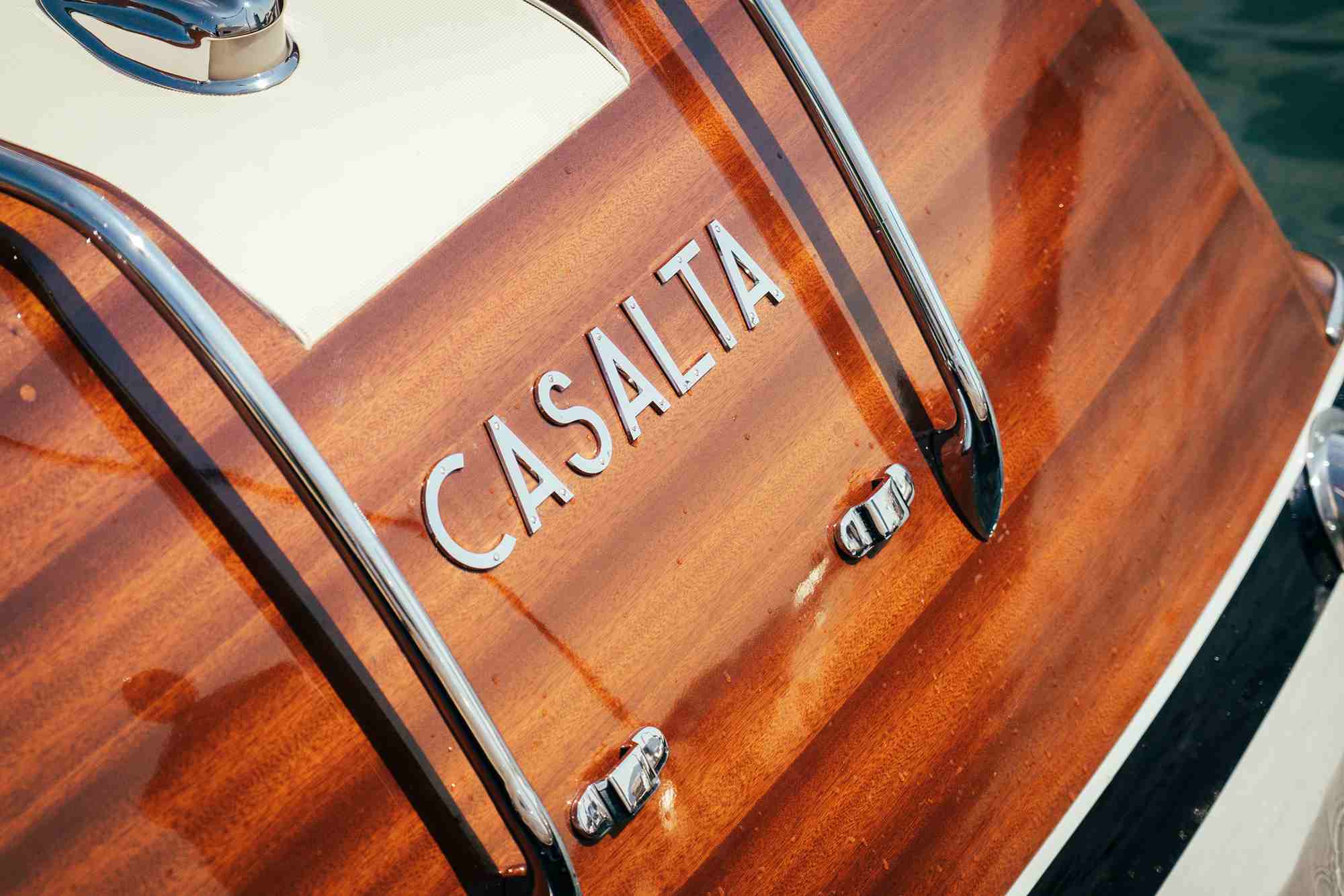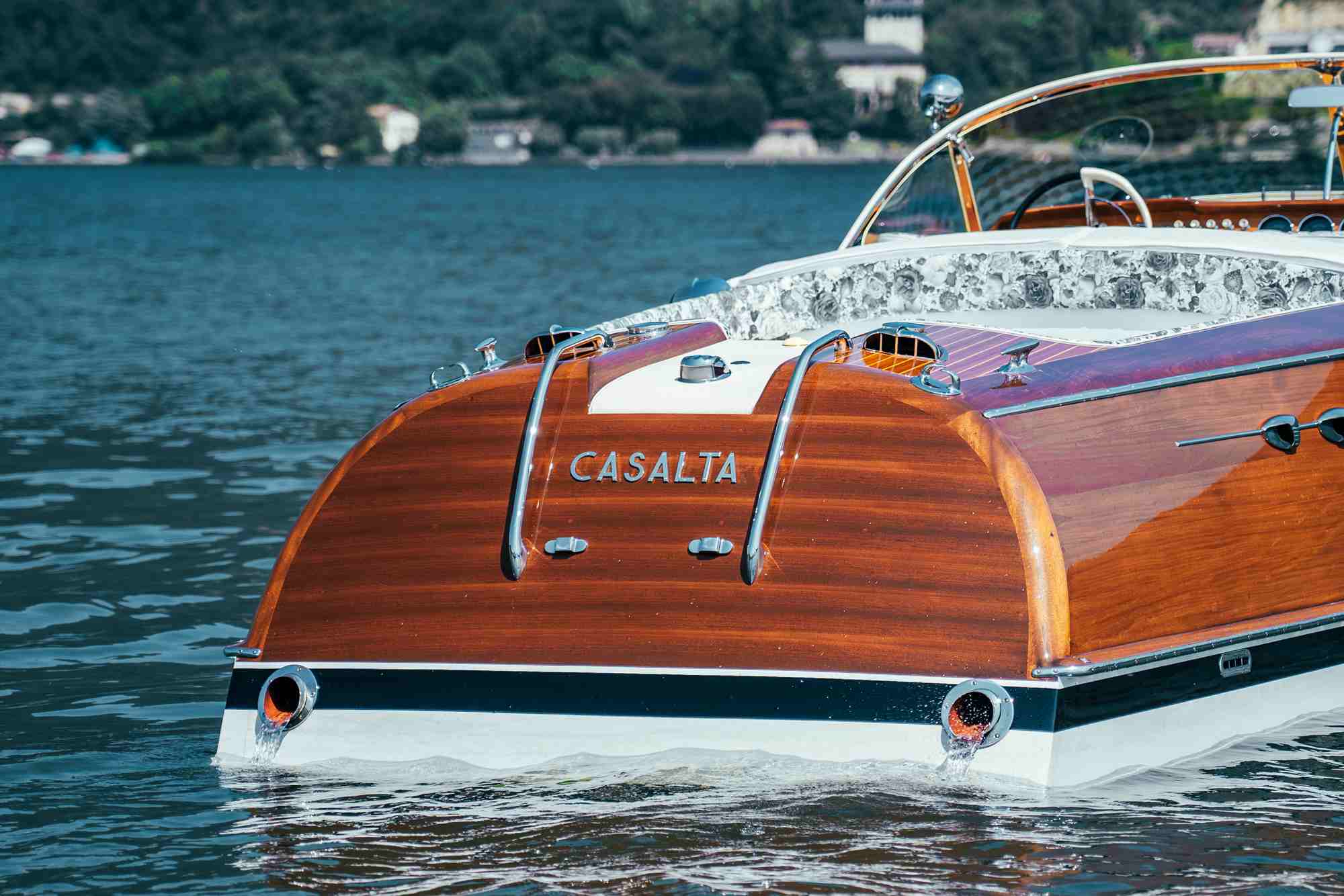 Italian luxury boats and yachts commerce company Bellini Nautica recently worked with renowned French artist Xavier Casalta on a collaborative project. Presented at an exclusive evening event last June 10th and 11th, the project featured a bespoke Riva Aquarama and art by Xavier Casalta at the headquarters of Bellini Nautica in Clusane d'Iseo.
The artwork presented is part of the Four Seasons series, a collection of four creations developed on a square surface, each depicting a season with flowers and fruits. The spotlight of the exhibit is an iconic Riva Aquarama reinterpreted through the eyes of the French artist known for his stippling technique, and works of ink on paper. The Xavier Casalta x Bellini Nautica Riva Aquarama sees Xavier's art replicated on the ship's upholstery and liners, with the artist's name prominent on the ship's stern in polished metal.
The collaborative project was exhibited at the Bellini shipyard for the event, paying tribute to craftsmanship. For more information, check out the Bellini Nautica website.