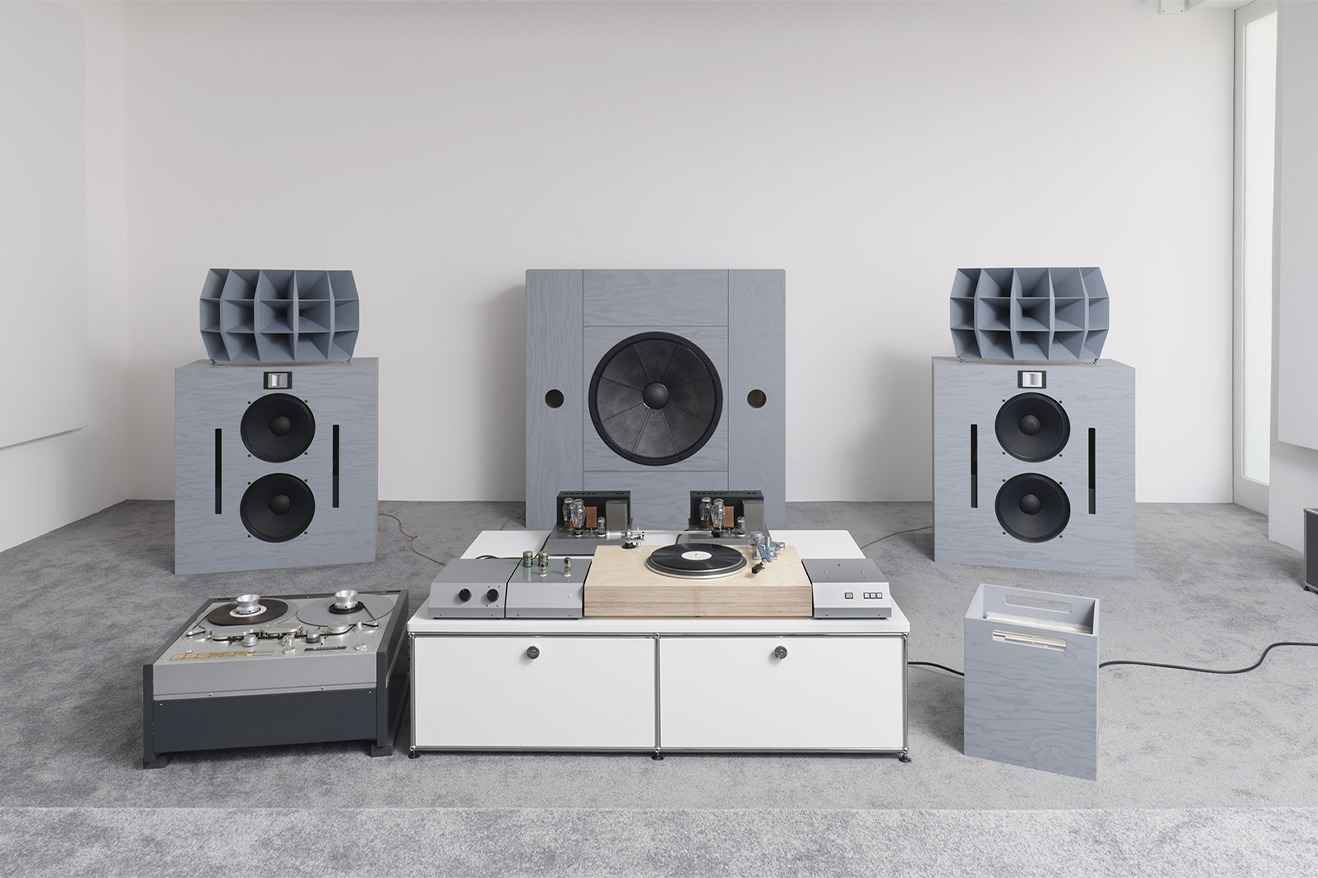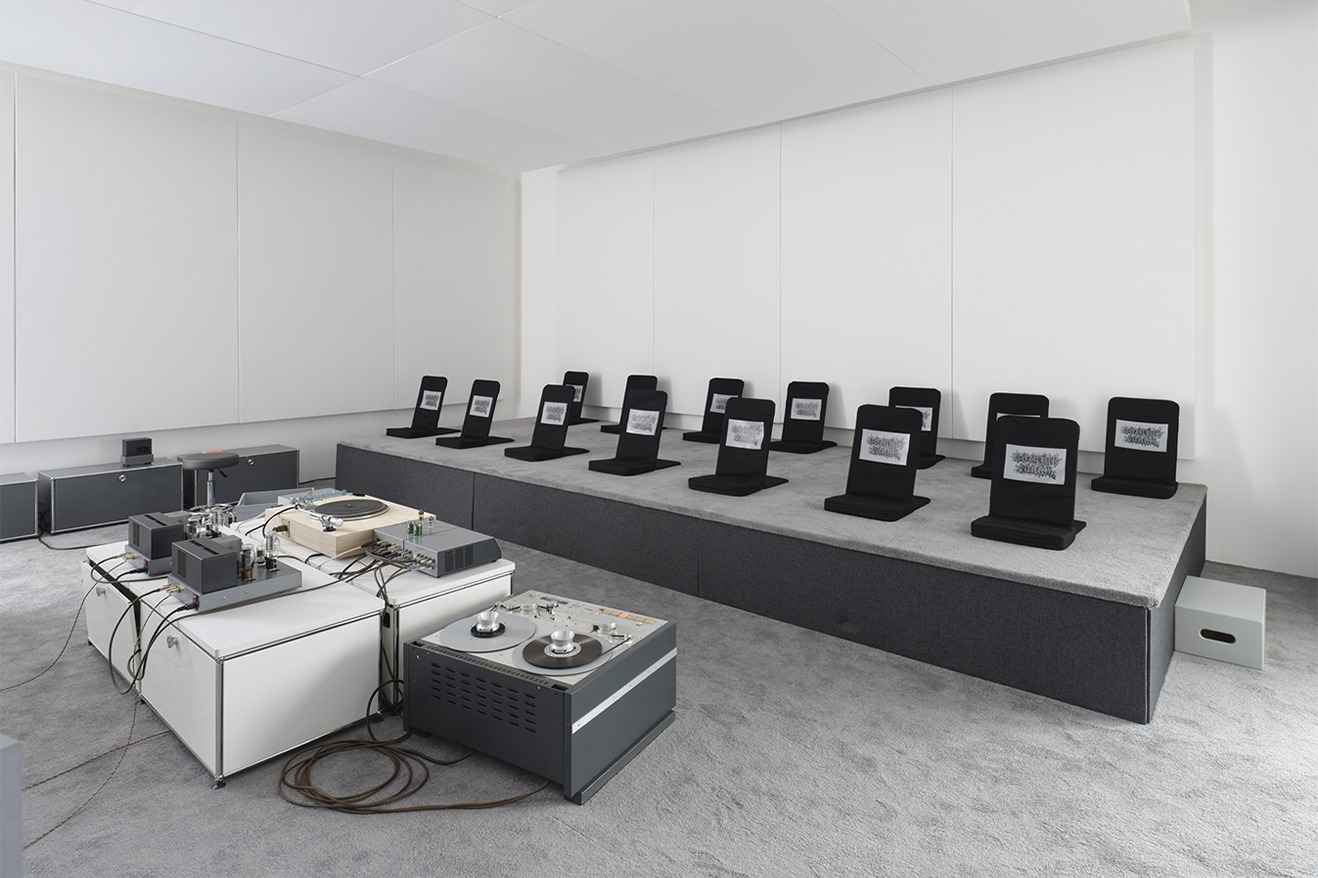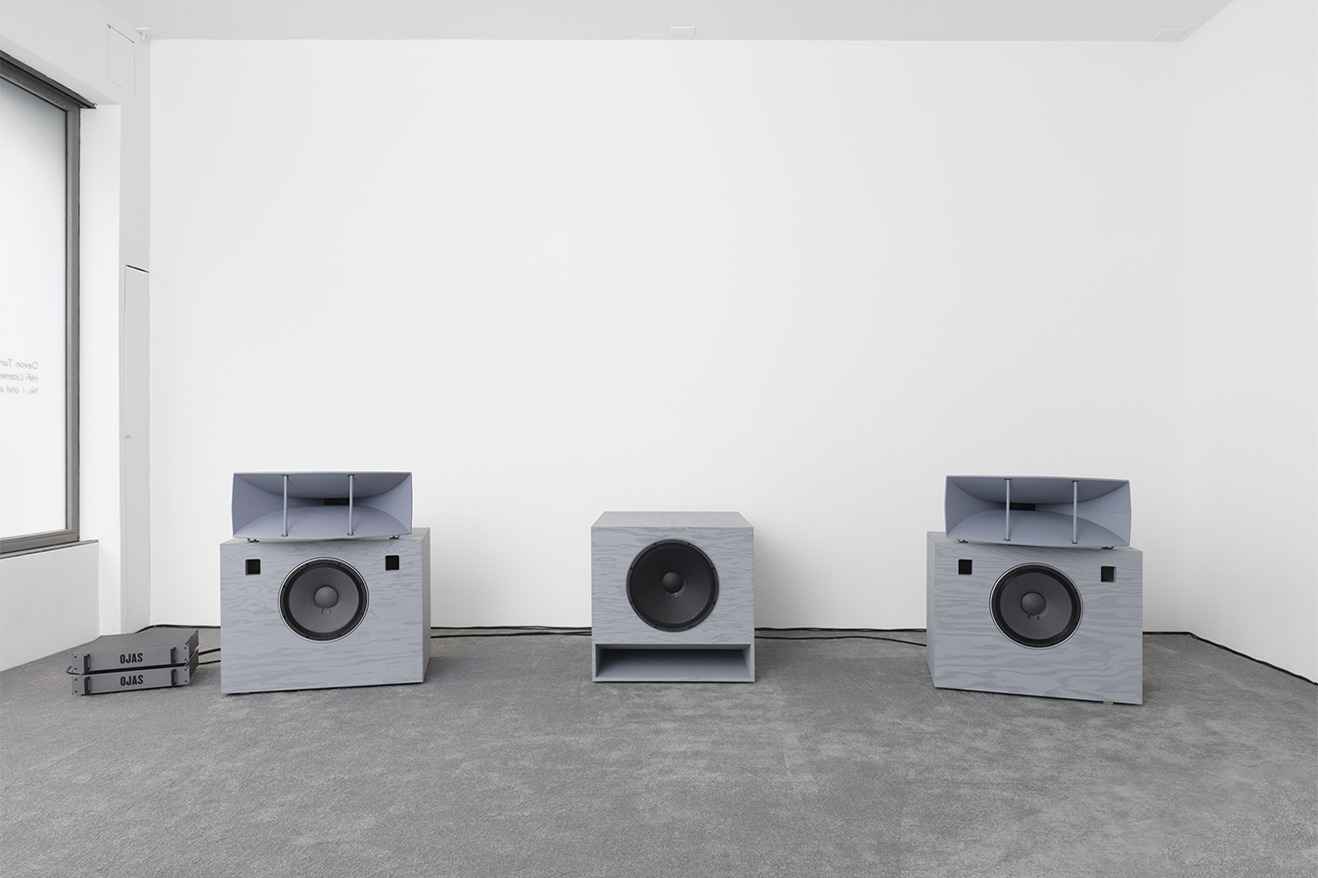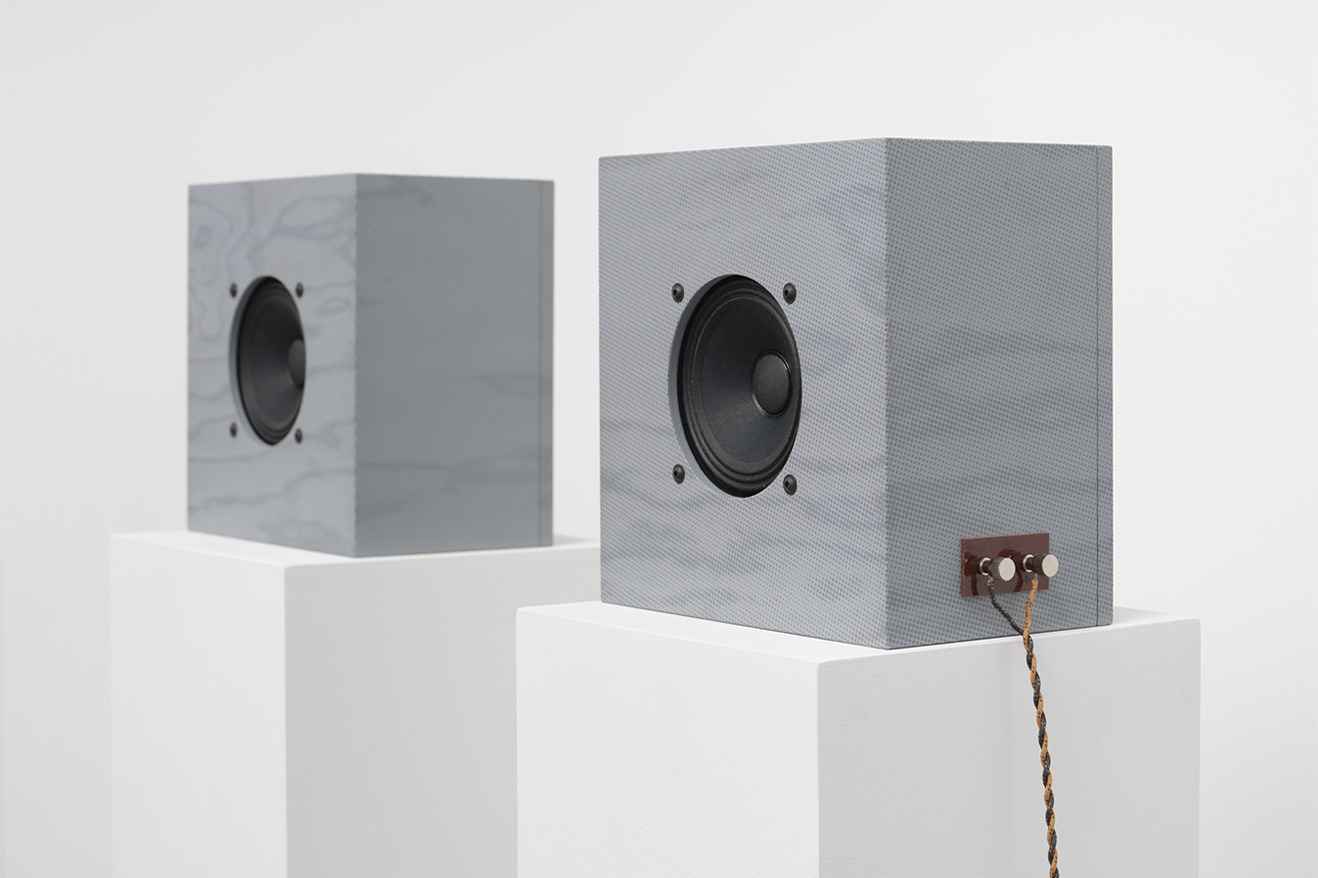 Devon Turnbull: HiFi Listening Room Dream No. 1 | An Open Invitation to Experience Music
Devon Turnbull, aka OJAS, the Brooklyn-based speaker sculptor and sound specialist, brings his immersive HiFi Listening Room Dream No. 1 exhibition to the Lisson Gallery's London space.
First launched at Lisson's New York space last summer in the 'The odds are good, the goods are odd' group exhibition. The 'shrine to music' is a free, drop-in experience with a high-performance, handmade sound system composed of a wall of brutalist speakers, a turntable, a series of amplifiers, and meditation seats. Each week, a curated playlist of recorded tracks is presented that includes an expansive selection ranging from unreleased music to all-time favorites across a wide array of mediums, including vinyl, analog tape, and more.
The exhibition is influenced by Turnbull's upbringing and serves as an opportunity for the artist to achieve his dream of creating a democratic, public listening space where people could experience music through a high-quality stereo system without having to own it. The exhibition will also offer a series of workshops to promote the craft of DIY hi-fi in an attempt to allow visitors to learn this skill and serve as an homage to the Japanese audiophile culture.
Alongside the exhibition, the gallery will also host a series of live musical events, which will be announced in advance on social media. OJAS merchandise will also be available for purchase at the gallery, including T-shirts, posters, zines, and speaker kits.
Devon Turnbull's HiFi Listening Room Dream No. 1 exhibit will run at the Lisson Gallery London from July 12th to August 26th. Located at 27 Bell Street, London. The gallery is open from 11:00 am to 6:00 pm on Tuesdays to Saturdays. For more information, please check out the Lisson Gallery website.