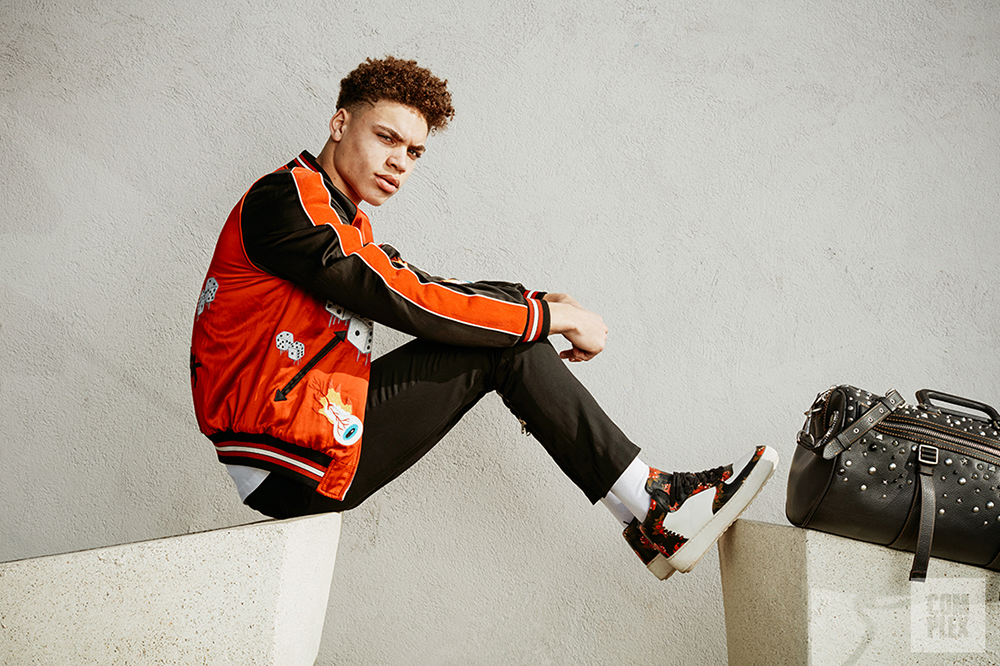 British Model Brian Whittaker Talks Instagram Fame and Overcoming Depression
Hailing from Birmingham, England, is 17-year-old model Brian Whittaker, a young man that stands roughly 6'1″, has bright green eyes and tends to wear some of the most coveted fashion items on the market. And though he can thank his half-a-million followers on Instagram for his rapid rise, it hasn't necessarily been easy. Take one look at posts from Brian on his social and elsewhere and you can see his natural presence in front of the camera, but the road to actual results are seldom short. It was about a year after he started gaining traction that he landed his first campaign and that gap in time can tend to weigh on someone as young as Brian. At such a delicate age, anyone's self-esteem would be tested but Brian's shown that our imperfections are what really set us apart. So he's gone from being extremely reserved and timid to being completely open and honest with himself as well as his fans. His vulnerability has resonated quite a bit, with one example being a photo he posted that showed his acne breakout in full display, which eventually got 39,000 likes. And so while Brian's finishing up school back in the UK, he's also doing all he can to help others across a wider array of issues like mental health, racial and sexual inequality, and much more.
For the entire article, head over to Complex.com.