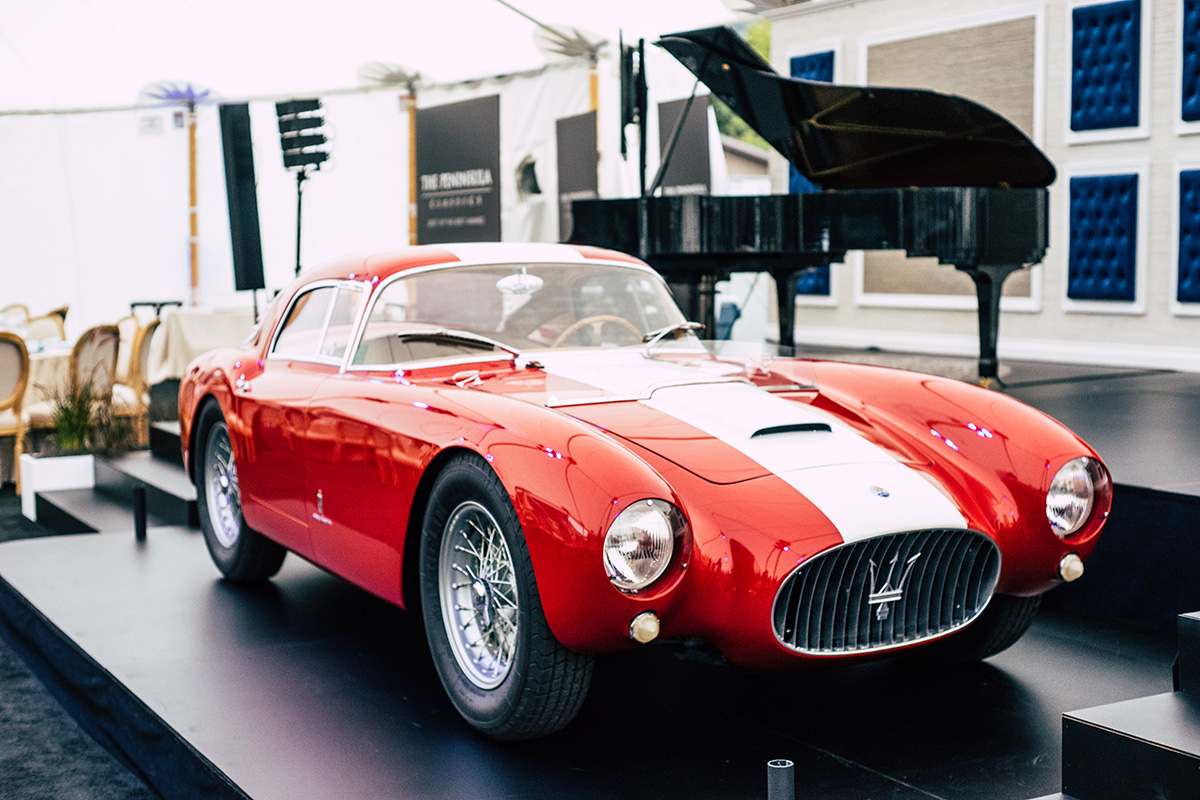 The Peninsula Classics Best of the Best Award Winner is This 1954 Maserati A6GCS/53 Berlinetta by Pinin Farina
Photos by Atif Kazmi for Por Homme
Last night during Monterey Car Week, The Peninsula Classic Best of the Best Award was handed to Monaco-based Destriero Collection and their 1954 Maserati A6GCS/53 Berlinetta by Pinin Farina. We were on hand to see the car in person while also speaking to the representative of the Destriero Collection. Only four Berlinetta-bodied sports cars from Pinin Farina were ever produced, and when comparing to the other four, this is the only one that retains its original chassis and body. The restoration's attention to detail and dedication to bringing it to its original form helped it to win Best in Show at last year's Concorso d'Eleganza Villa d'Este, which ultimately brought it into contention for The Peninsula Classics Best of the Best Award this year. The award brings together eight of the world's finest race cars from the top international concours events to compete for the title of the most exceptional car in the world.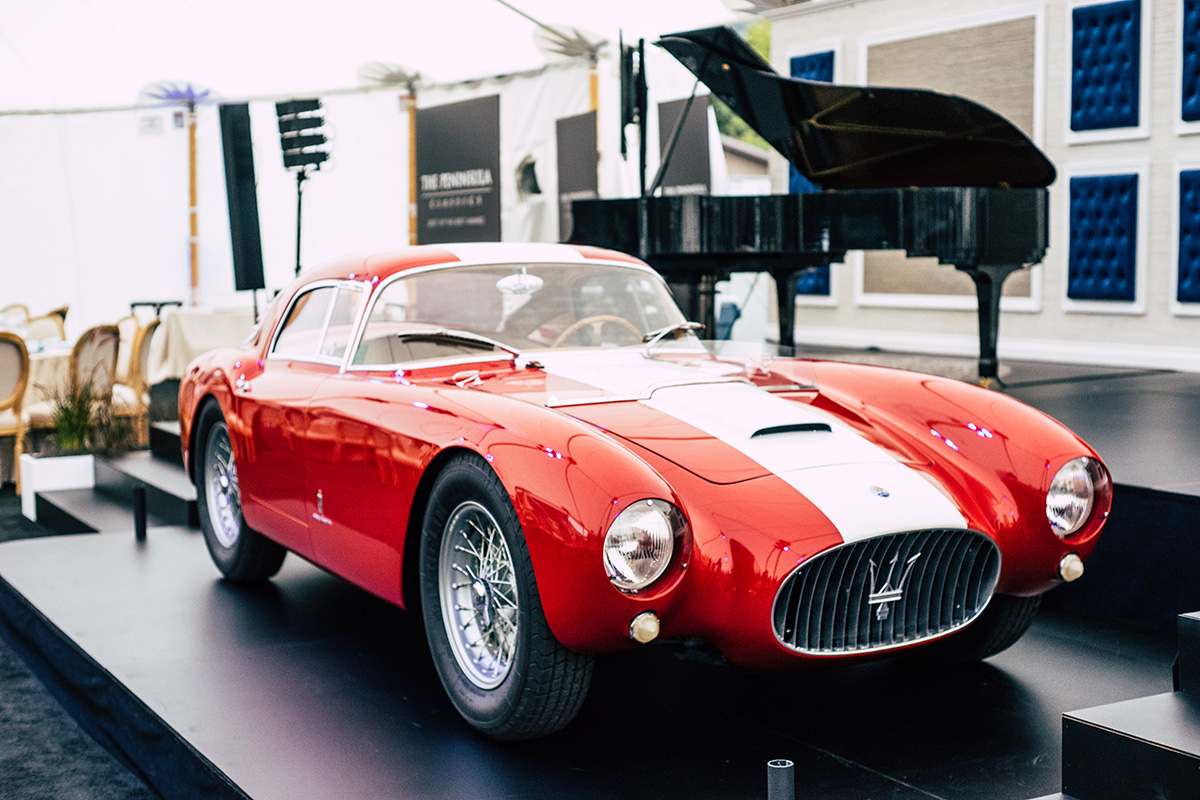 And with sponsors like The Peninsula Hotels, Graff Diamonds, and Rolex, there's no arguing this truly is the best of the best. The Hon. Sir Michael Kadoorie, Chairman of The Hongkong and Shanghai Hotels, Limited, parent company of The Peninsula Hotels, together with award co-founders Christian Philippsen, William E. "Chip" Connor II and Bruce Meyer, created the award in 2016. Each gentleman has a tremendous passion for motoring and they're chosen other reputable folks from the automotive and racing worlds to judge the show. Key judges include Jaguar's Ian Callum, Jay Leno, Ralph Lauren as well as Pink Floyd band member and race car driver Nick Mason.
Runner ups for The Peninsula Classics Best of the Best Award include a 1952 Pegaso Z-102 Berlineta Cúpula, 1960 Ferrari 400 Superamerica Coupé Superfast II by Pinin Farina, 1938 Alfa Romeo 8C 2900B Berlinetta by Touring, 1938 Dubonnet Xenia Coupé by Saoutchik, 1971 Lamborghini Miura P400 SV Coupé by Bertone, 1936 Lancia Astura Cabriolet Tipo Bocca by Pinin Farina, and a 1953 Ferrari 375 MM Spider by Pinin Farina.
When asked what we can expect from the Destriero Collection next, their representative let us know that they have a top-secret restoration that's currently in the works that will hopefully be competing in Villa D'Este again by 2019.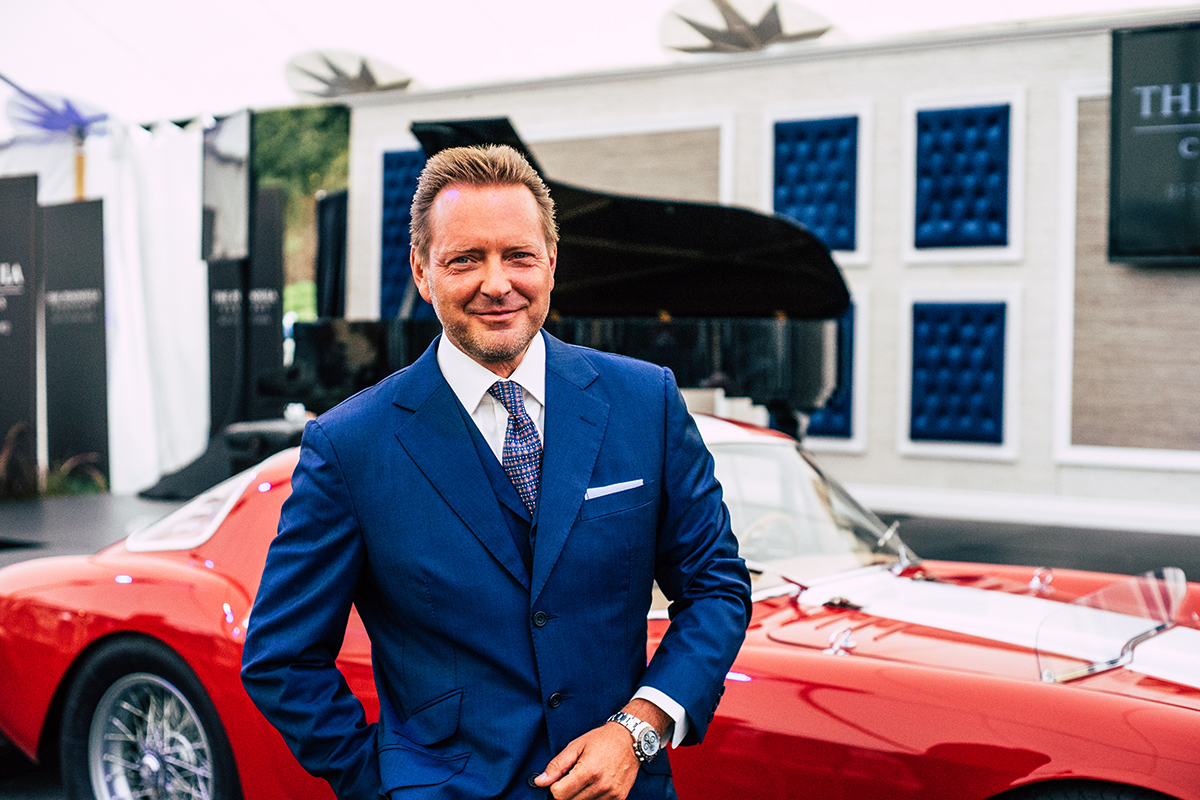 Check out the 1954 Maserati A6GCS/53 Berlinetta by Pinin Farina in the gallery above and look for it to be on display at The Quail event on Friday during Monterey Car Week.