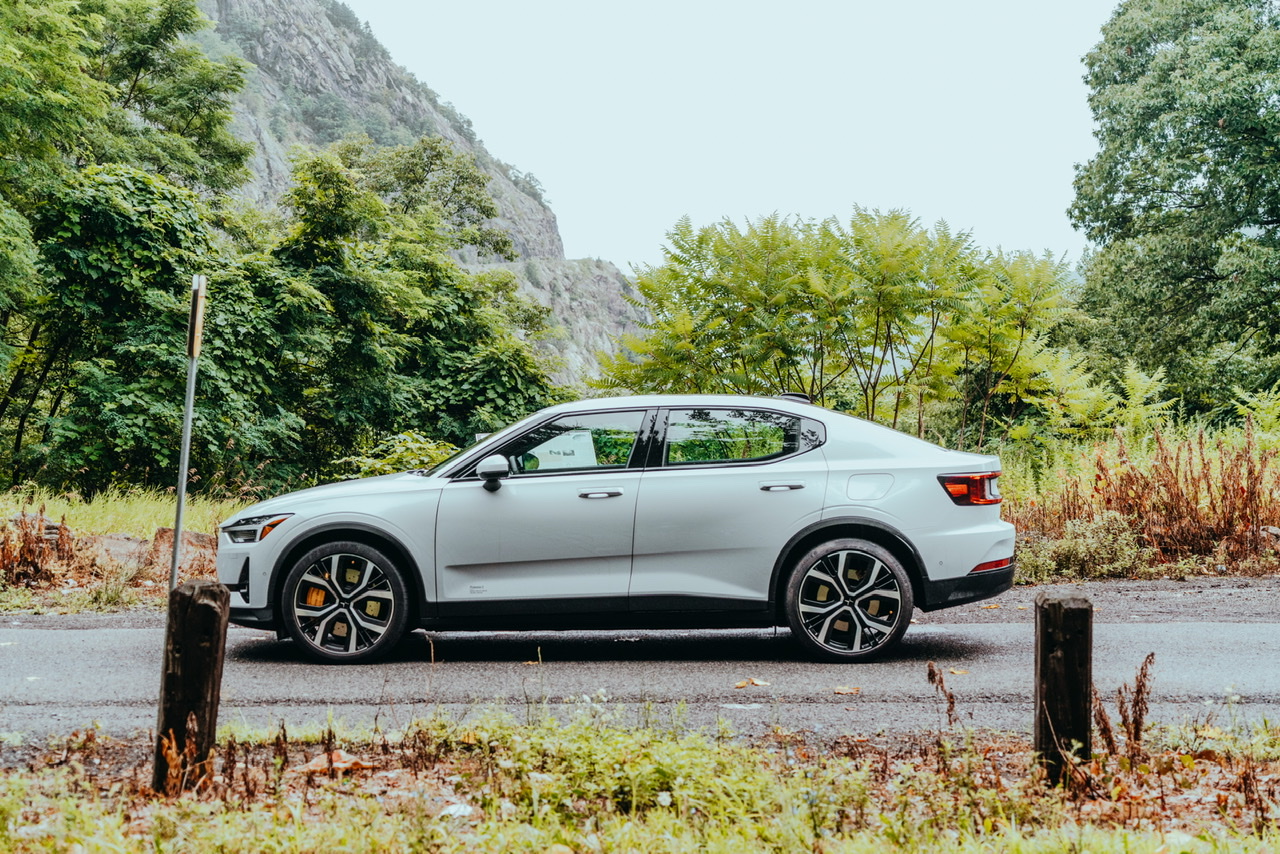 Polestar 2 | All-Electric 5-Door Fastback from Volvo's Sister Brand is Carving its Own Path
Photos and words by Atif Kazmi for Por Homme
The Polestar 2 is an all-electric 5-door fastback and we had the opportunity to experience it first-hand earlier this month. Its design delivers on looks and plenty of utility while its zero emission setup gives us instant torque, plenty of range and so much more.
Built atop Volvo Group's CMA Platform, it's agile but with enough space to carry your bike, luggage or anything else you might need. Modern yet minimal, purpose-focused design details give the Polestar 2 a real presence on the road and one that doesn't seem to be wearing off. Its strong stance has it sitting a bit higher and only adds to the car's capabilities, no matter the elements.
The Polestar 2 looks like a good time but knows its responsibilities as well. Where the pixel LED headlights and rear light-blade exude a sense of balance in the car's design, they're also packed with safety-enhancing tech that adapts to the surroundings for better visibility. Frameless mirrors give the Polestar 2 cleaner lines and also help to reduce drag by 30%. For most casual driving, this might not matter but for getting better range out of an all-electric, especially on longer drives, it can make all the difference.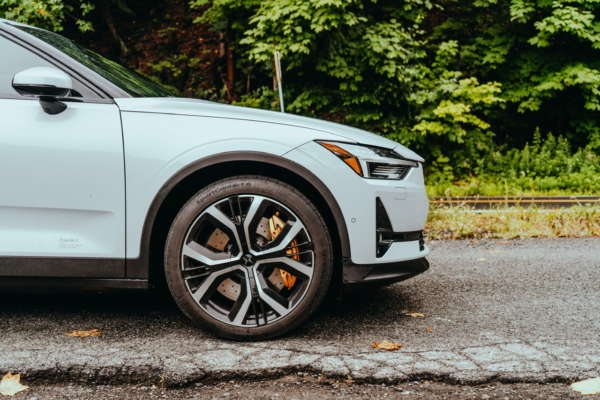 Other enhancements include a panoramic roof as standard and optional 20-inch wheels. Opting for the Performance Pack reduces drag even further through the design of its calipers while ohlin dampers and forged lightweight wheels give it a sportier drive.
Step into the cabin and we're met with a flax and cork-based vegan interior, standard. The WeaveTech fabric seen throughout the interior is not only lightweight and durable but it also enables near elimination of plasticizer. The carpeting is made entirely from recycled water bottles. There is a chrome-free Nappa leather option for those that prefer it but chances are you'll appreciate the cabin's execution in WeaveTech, especially with the Primeknit-like work done on the dash and the neutral wood trimming seen in the center console. Everything just feels cohesive and purposeful and I won't be the one to tell you mess that up.
My time with Polestar's latest creation was basically a race against a storm that was getting set to rock the New York City area. It actually allowed me to maneuver the Polestar 2 through a range of environments — from dry roads to light rain to a full-on down pour with high-speed winds to boot.
The first thing I realized about the Polestar 2? It doesn't have a Start / Stop button. This actually took a minute to register as I looked everywhere for a big red circular press down. The car had already awaken on my arrival and so I tried simply pressing the brake and BOOM. We were ready to hit the road. The Polestar 2 senses the key and uses that as an indicator to get things ready. Because there's no actual ignition / firing of the engine taking place, this seamless element is welcomed and a great first impression. There's also a Digital Key you can enable through your phone and pass on to someone else should they need to use the car. It's a bit of a recurring theme that we noticed with the Polestar 2 — it's catering to the driver and passengers through small, thoughtful gestures in a ton of different ways and we're here for it.
We zig'd and zag'd through Manhattan's morning traffic so we could make our way up the West Side Highway. The stop-and-go traffic let me soak into the experience a bit more. It's calm, especially with no abrupt starting or stopping of the engine. 1-pedal driving allows for the regenerative braking to kick in and can actually be adjusted to your liking. Pilot Assist takes things a step further by putting the car in autopilot and controlling acceleration, breaking and steering.
The Polestar 2's infusion of modern tech is inspiring, especially knowing just how much they've invested in researching the user experience and ensuring ever tap of the screen or button means something. With this being the first car in the world to have an Android-embedded infotainment system, we can rest assured those taps and presses are intuitive and downright simple.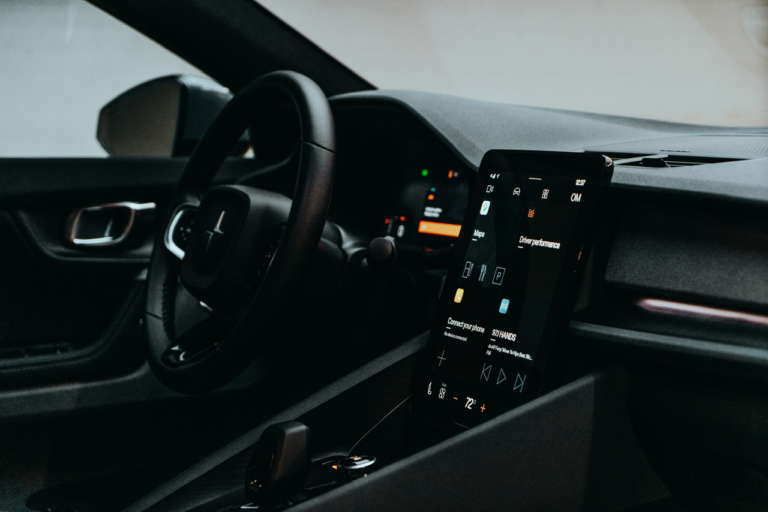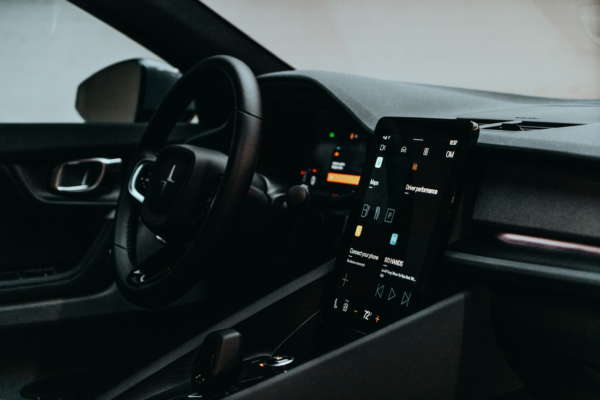 With Android Auto OS running the show on the infotainment system, owners will get a fully native Android experience without the need to login to a Google account should you not want to. Voice commands are powered by Google Assistant, maps by, you guessed it, Google Maps, and so much more. Log in and you get access to everything from Google Home and Nest integrations to all the Android Auto OS apps available through the Google Play store. Over-The-Air updates ensure you don't need to go into a dealer to get the latest features and enhancements to the OS or to the car.
The Polestar 2 is sold out for Model Year 2020 cars but ordering one for the months ahead is as simple as going online and ordering through their site, placing a deposit, and never having to step foot into a dealer. Polestar's kept the process seamless and focused on delivering convenience and transparency. Order one today and estimated delivery to you will be November.
See more of the Polestar 2 in the gallery and head to Polestar.com to learn more and order yours now. Pricing starts at $59,900 and that's before any government incentives.